Sports > Outdoors
Washington Department of Fish and Wildlife seeks Wolf Advisory Group candidates
UPDATED: Fri., Oct. 19, 2018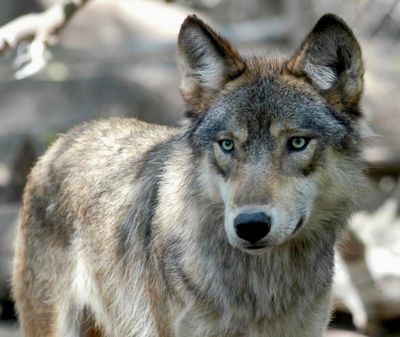 Washington's Wolf Advisory Group is looking for new candidates to serve on the citizen committee that advises the department on wolf recovery and management.
There is one vacancy on the 18-member WAG, according to a Washington Department of Fish and Wildlife news release.
Terms last for three years.
WDFW Director Kelly Susewind will appoint members to the group from the applications and nominations the department receives to fill positions that become vacant within the next year.
"This advisory group has been extremely helpful in advising the department on the challenging issue of recovering and managing gray wolves in our state," Susewind said in a news release. "We are looking for candidates who can work cooperatively with others to develop management recommendations that reflect a diversity of perspectives."
However, Washington's wolf policy has been attacked by both ranchers and conservation groups this year after wolves were credited with several cattle attacks and WDFW shooters killed members of the Togo Pack and wolves inhabiting the old Profanity Peak Pack area.
Ranchers and some northeast Washington politicians argued that the state waited too long to kill wolves which had documented cattle depredations while some conservation and environmental groups questioned whether the state can legally kill wolves.
WAG members represent the interests of environmentalists, ranchers, hunters and agriculture. New members must be available to meet as early as February 2019. The group meets four times a year.
Applications and nominations must be submitted in writing and address the following items:
The applicant or nominee's name, address, telephone number, and email address;
People or groups making nominations must also submit their own names and contact information;
The candidate's relevant experience, organizational affiliations, and reasons why they would be an effective advisory group member;
Familiarity with Washington's Wolf Conservation and Management Plan and current wolf recovery status and management issues; and
Experience in collaborating with people who have different values.
The deadline for submissions is 5 p.m. Nov 30, 2018. Applications and nominations may be emailed to Donny.martorello@dfw.wa.gov or sent to Martorello at the Washington Department of Fish and Wildlife, P. O. Box 43200, Olympia, WA 98504-3200
Local journalism is essential.
Give directly to The Spokesman-Review's Northwest Passages community forums series -- which helps to offset the costs of several reporter and editor positions at the newspaper -- by using the easy options below. Gifts processed in this system are not tax deductible, but are predominately used to help meet the local financial requirements needed to receive national matching-grant funds.
Subscribe to the sports newsletter
Get the day's top sports headlines and breaking news delivered to your inbox by subscribing here.
---