After waiting his turn to take over under center, Whitworth's Leif Ericksen leading the way for unbeaten Pirates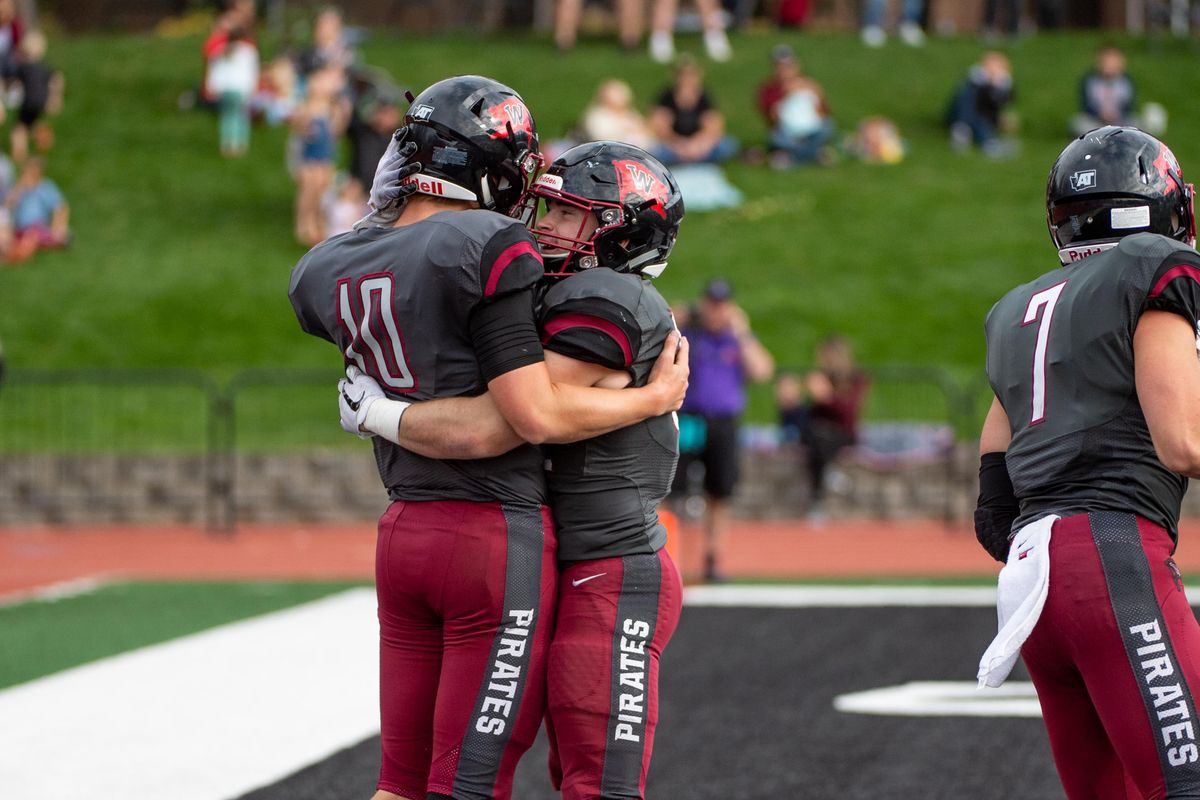 Leif Ericksen is used to waiting his turn.
At Glacier High School in Kalispell, he didn't start at quarterback until his senior year. At Whitworth, he waited two seasons behind record-setter Ian Kolste. Even his academic pursuit – pre-med – suggests he has a long way to go before he's done with school.
But just as it was in high school, it appears that Ericksen learned a lot while he waited for his turn at Whitworth.
The junior quarterback's development is a big reason why the Pirates, ranked 14th in the nation, are 6-0 heading into a key Northwest Conference matchup against Pacific (4-3, 3-1) on Saturday.
The summer before his senior year at Glacier, Ericksen wasn't on recruiting radars for the reason that he hadn't started at the varsity level. But Glacier's football team participates in the Border League, a summer camp hosted by Greater Spokane League and Inland Empire League programs, and that's where offensive coordinator Alan Stanfield first saw Ericksen play.
Stanfield liked Ericksen's length – he's 6-foot-4 and long-armed – as well as his accuracy with throws and his ability to stretch the field vertically.
Ericksen had baseball in mind more than football, but he wasn't getting a lot of recruiting bites for baseball. Stanfield convinced him to visit Whitworth, and Ericksen said he and his family liked the family atmosphere and the school's pre-med program.
That Kolste was the established starter at Whitworth didn't bother him.
"He had to wait his turn," Stanfield said. "He knew how old Ian (Kolste) was, and he felt like with his limited high school play it would benefit him to learn a system that was similar in ours."
At Glacier, Ericksen blossomed as the starter. He led his team to a 9-3 record and a state semifinals appearance, earning second-team all-state honors.
"Leif, when he has a role, he steps up to it," said Whitworth junior receiver Caleb Jones, who played with Ericksen at Glacier and has known him since they were in fourth grade. "When he had his opportunity, he stepped up and became a really good quarterback for us and led us to one of the most successful seasons we've had."
Once he got to Whitworth, Ericksen watched how Kolste led a team and how he carried himself through the highs and lows that come with playing quarterback.
"His demeanor never changed," Ericksen said of his predecessor. "Always smiling and laughing on the sideline, and whether he just threw a pick or a touchdown, it didn't matter. It's about this coming series. That's something that really got in my head."
When Kolste graduated, Stanfield talked to Ericksen about what he needed from his quarterback. Coaches aren't allowed much contact with players through the winter, so it is incumbent upon the players to lead workouts. Stanfield said Ericksen understood.
"Leif picked up all the offseason duties, got the guys throwing in the gym in the cold, out here when the snow was plowed," Stanfield said. "He knew from watching Ian that this is what it takes to build the trust with receivers and to be the next guy, and he did that in every way possible in the offseason, and that carried over for him to take the next step."
Through six games, Ericksen leads the NWC in passing yards per game (271.2) and is second in touchdowns with 14. He has only thrown three interceptions, hasn't fumbled, and his efficiency rating (147.4) is easily the best in the conference.
It helps that the Pirates' offensive line hasn't given up a sack in the last three games, and that their running game has churned out 1,101 yards this year. Rarely behind all season, Ericksen hasn't needed to go out and sling his team to victory.
But all that is interwoven with Ericksen's improvement, which Kolste has seen first hand, now in his role as the Pirates' receivers coach.
"So much of playing quarterback is from the neck up, and the more experience you get the more the game slows down, and you've seen that a lot for him as the season's gone on," Kolste said. "The game's starting to slow down for him, he's starting to see the field real well, and you're starting to see that translate into the production we've been having."
---