A&E > Books
Spokane author Jack Nisbet turns his focus to John, Carrie Leiberg
Sat., Oct. 27, 2018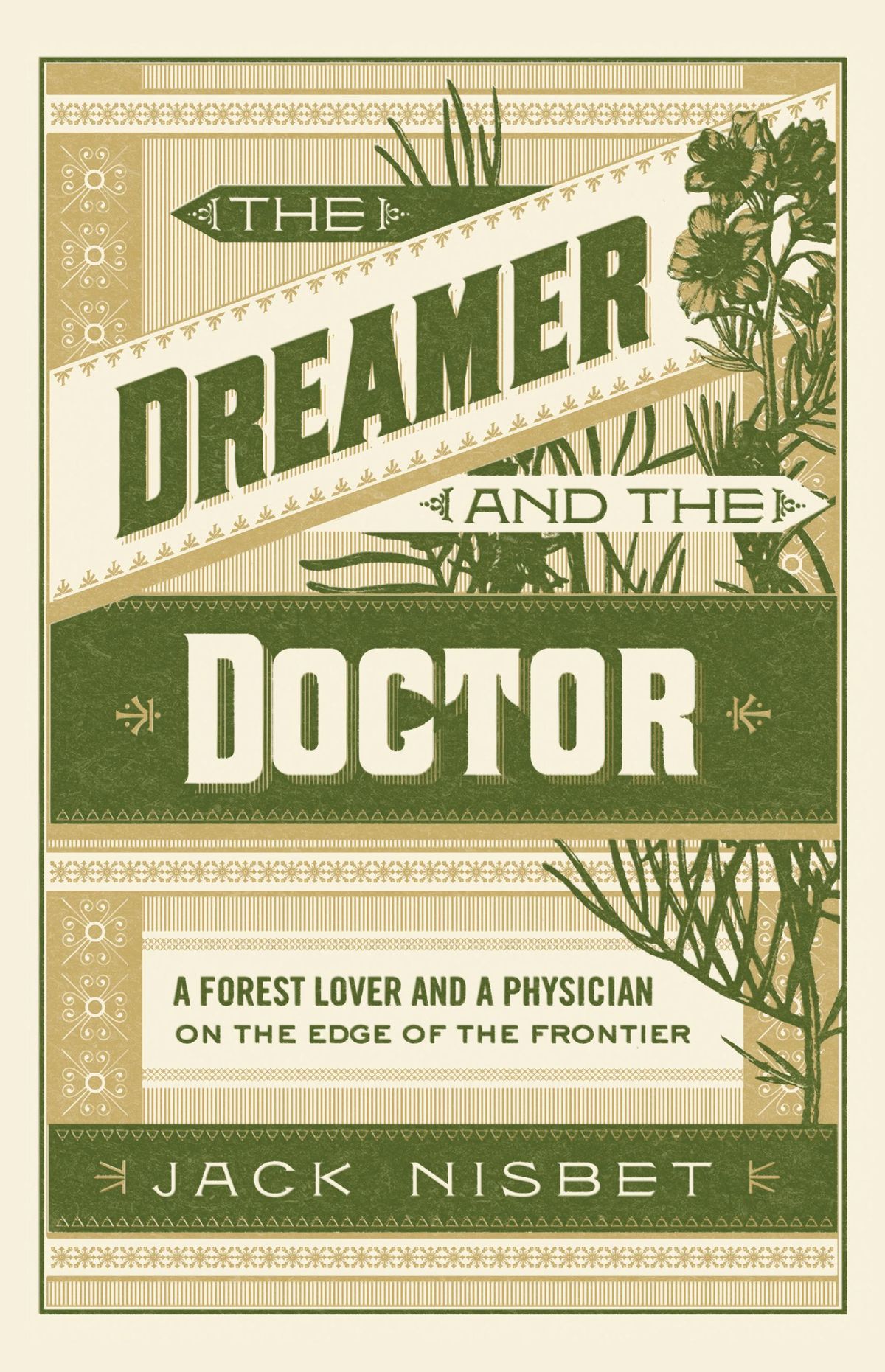 "The Dreamer and the Doctor" by Jack Nisbet, is published by Sasquatch Books.
For more than two decades, Spokane teacher and historian Jack Nisbet has been telling the stories of the Intermountain West.
In 1999, he wrote a love letter of sorts to the Columbia Basin, "Singing Grass, Burning Sage: Discovering Washington's Shrub-Steppe." He retraced the steps of two iconic Western explorers, David Thompson in "Mapmaker's Eye" (2005) and "Sources of the River" (1995), and David Douglas in "The Collector" (2009) and "David Douglas: A Naturalist at Work" (2012). "Ancient Places" (2015) traced the Northwest through its genesis story, while 2003's "Visible Bones" zeroed in on the Columbia River.
Now he's turning his careful attention to Dr. Carrie Leiberg and her husband, John Leiberg, who arrived in the Idaho Panhandle in 1885 and homesteaded on the southern tip of Lake Pend Oreille. She was an oddity, a woman who practiced frontier medicine. He wandered the West as an agent for the U.S. Forest Commission, a precursor to the U.S. Forest Service, collecting botanical samples and surveying forests.
In an email interview, Nisbet discusses his new book about them, "The Dreamer and the Doctor," his interest in the Leibergs, how he came to learn of them and the footprint they left behind.
How did you first learn of the Leibergs and what drew you to their story?
More than 20 years ago, Ann Ferguson of the Sandpoint Museum showed me some 1898 photographs of a tribal encampment near David Thompson's fur trade post on Lake Pend Oreille. They were credited to a "Dr. Leiberg." Over the next couple of years, when friends working for the BLM and Forest Service told me about John Leiberg's early plant surveys, timber assessments, and fire maps, I assumed they were talking about the same person. It was only after I found out the doctor was actually Carrie Leiberg that I started asking more questions.
In recent years you've written extensively about David Thompson and David Douglas, two men whose work is fairly well known. Was it a challenge to delve into the story of two people who weren't as, for lack of a better word, famous?
The fun part of writing about both Thompson and Douglas was retracing their travel routes and digging into the archives to search out elements that were not well known at all. The Leibergs fit into the same mode – they wandered all over the greater Northwest and left behind a trail that was clear in some places but very faint in others. I like to follow indistinct trails.
There is so much interesting stuff in this couple's history – his surveys of public forest lands and scientific curiosity, her political ambitions and medical practice, their son Bernard's mental lapse and adventures. Were you ever tempted to split their story into a couple of books?
The story of the Leibergs as a couple fits into one book for me. The material about them is unbalanced, because John left behind so much writing while Carrie, like many women of her time, remained in the shadows. Certainly I hope that material about her continues to emerge, just as I trust that the details of John's fieldwork will be made accessible for professionals and laypeople. Both of them deserve further investigation.
What was the most surprising thing you learned about Carrie and John during your research?
Small threads of Leiberg information often lead to unexpected places in time. Two examples:
John Leiberg's 1893 description of flood features between lower Grand Coulee and Moses Lake fits neatly into J Harlan Bretz's groundbreaking Ice Age Flood theory from the 1920s.
Modern British neurosurgeon Henry Marsh, in his book "Admissions: Life as a Brain Surgeon," ponders the discouraging intersection of medical knowledge and human suffering with words that echo a letter Carrie Leiberg wrote after a long night of extended labor left her with a stillborn infant and a distraught, dangerously ill mother. "Even the best of physicians are so powerless! It is no wonder that one with either knowledge or conscience dreads the responsibility."
What do you hope readers come away with after reading "The Dreamer and the Doctor"?
John and Carrie Leiberg took risks; they interacted with the landscape and people around them; they tried to address issues they saw as important in very human terms. I hope readers put this book down and tackle their own places and issues with the same kind of thirst for adventure.
Local journalism is essential.
Give directly to The Spokesman-Review's Northwest Passages community forums series -- which helps to offset the costs of several reporter and editor positions at the newspaper -- by using the easy options below. Gifts processed in this system are not tax deductible, but are predominately used to help meet the local financial requirements needed to receive national matching-grant funds.
Subscribe to the Spokane7 email newsletter
Get the day's top entertainment headlines delivered to your inbox every morning.
---