News > Idaho
Running late kept Pocatello man's grandma safe from Pittsburgh synagogue shooting
Mon., Oct. 29, 2018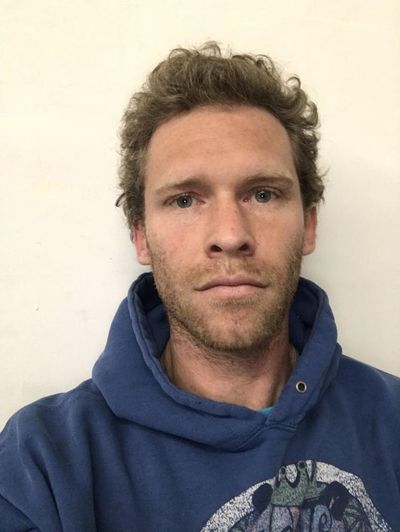 POCATELLO – Tanner Rosenthal's 90-year-old grandmother normally leaves early to help set up for weekly Shabbat services at Pittsburgh's Tree of Life Synagogue. Fortunately, she was running behind Saturday morning.
Deviating from her normal routine kept her out of harm's way when a gunman entered her place of worship and opened fire shortly after services started, Rosenthal, of Pocatello, explained.
Authorities have said the alleged shooter, Robert Gregory Bowers, used weapons including an AR-15 rifle to kill eight men and three women, ranging in age from 54 to 97, the Associated Press reported. Officials are reportedly seeking permission to pursue the death penalty against Bowers.
Locally, Pocatello's Jewish congregation at Temple Emanuel has invited the interfaith community to join in a memorial service for the victims of the attack, during Shabbat services beginning at 7:30 p.m. Nov. 9.
Rosenthal, who sells his own brand of bamboo ski poles, called Panda Poles, read about the shooting online a couple of hours after it took place. He immediately phoned his grandmother upon learning that it happened in her heavily Jewish community in the city's eastern region, called Squirrel Hill.
The conversation was brief, and Rosenthal said she was "definitely shaken up."
His grandmother said only, "I normally would have gone in. I would have been there. Those are my friends. I've got to get off the phone."
She handed the phone to Rosenthal's cousin, who offered him a few sparse details before ending the call. He then called his father, who grew up in Pittsburgh and now lives in Hawaii. Rosenthal said his father was "bewildered," as to why anyone would attack people minding their own business in a synagogue.
Rosenthal calls his grandmother Grandma East, because of the region in which she lives. He didn't give her name, believing she wouldn't want the attention on herself.
"My grandma is 90 years old and she still drives. She's sharp as a tack," Rosenthal said. "She's a really resilient person."
Though Rosenthal is not active in his religion, his Grandma East, ironically, used to express concerns about his safety in Idaho, given the past publicity of the Aryan Nations in the state's northern panhandle.
"I've never encountered anybody being mean to me because I'm a Jew," Rosenthal said. "You never know. These types of things can happen anywhere."
Rosenthal believes the prevalence of shootings in the U.S. is a symptom of an underlying societal issue.
"There's a disgruntled group in society, and we've got to figure out a way to get people less disgruntled," he said.
He a supporter of the Second Amendment, but argues the "extent to which it's carried out in this country is a little excessive." Rosenthal sees no reason for citizens to stockpile assault weapons. As an avid scuba diver, he also considers it telling that he had to complete a six-week program before he could get his first air tank, but getting a gun is relatively simple.
Local journalism is essential.
Give directly to The Spokesman-Review's Northwest Passages community forums series -- which helps to offset the costs of several reporter and editor positions at the newspaper -- by using the easy options below. Gifts processed in this system are not tax deductible, but are predominately used to help meet the local financial requirements needed to receive national matching-grant funds.
Subscribe to the Coronavirus newsletter
Get the day's latest Coronavirus news delivered to your inbox by subscribing to our newsletter.
---