Opinion > Guest Opinion
Ami Strahan and Dr. Michael Van Dyke: Prevent another Freeman: Vote yes on 1639
Wed., Oct. 31, 2018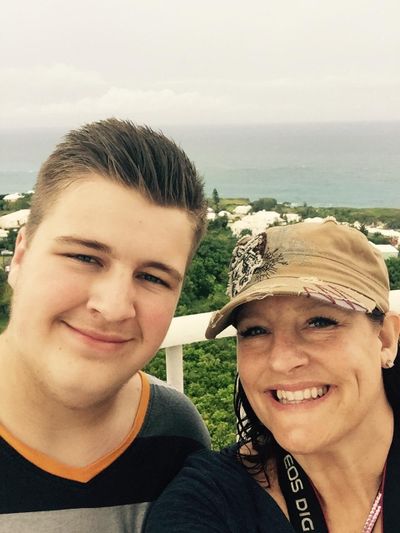 I was sitting at my desk on the phone when I got the news. I remember being frustrated that one of my co-workers insisted on interrupting me. Then I heard that shots had been fired at Freeman High School.
When I heard about the shots, my heart stopped. I called my son Sam. I called and called and called the entire drive to the school. He never answered.
Schools are supposed to be joyful, safe places where our children learn and grow. But too often we fail to keep our children safe from gun violence and schools become something else: the homes of tragedies.
***
I was at home when I got the news. It was the phone call I hoped I'd never have to get. One of my colleagues in the Pediatric Intensive Care Unit urgently needed backup, a student at Freeman High School had brought a gun to school and opened fire. The victims were being transported to Providence Sacred Heart Medical Center.
As a pediatrician, there are some injuries you never want to have to care for. A gunshot wound is one of them. Children should not be shot.
***
It is hard to articulate the feeling of being personally impacted by a tragedy like a mass shooting.
But what makes this even more painful is knowing that it could have been prevented.
After shootings, it's almost natural to feel as if gun violence is inevitable, as if there is nothing we can do. But this year, we are not powerless. We can vote yes on Initiative 1639.
Commonsense changes to our gun laws will help prevent guns from falling into the hands of those intent on causing harm. They can help prevent what happened at Freeman High School from happening again.
More than 5,700 children are injured and nearly 1,300 are killed by firearms each year. This number includes mass shootings, accidental shootings, homicides and suicides. That means 1,300 grieving families, torn communities, and stolen futures.
These deaths and injuries are preventable. One of the most effective ways to prevent firearm deaths among children is through safe firearm storage. Safe storage helps prevent guns from falling into dangerous hands, and helps reduce accidental shootings, school shootings, suicide and gun thefts.
This year, we can help protect our children from gun violence by voting yes on Initiative 1639. The initiative incentivizes secure storage by potentially holding irresponsible gun owners accountable if a child or legally prohibited person accesses and uses their gun to cause harm.
If Initiative 1639 had been in place last year, the gunman who shot Sam might not have been able to access his father's gun that he used to kill Sam.
Unfortunately, the gun lobby has spent a lot of time and energy spreading misinformation about Initiative 1639. They falsely claim that gun owners can face felony charges if their gun is stolen from their home and used in a crime. That is patently false. Initiative 1639 specifically exempts victims of break-ins, as long as they report their weapon stolen.
The opposition also argues that safe firearm storage will make guns inaccessible for self-defense. But secure and accessible aren't mutually exclusive. Initiative 1639 doesn't prescribe specific storage requirements, instead leaving the specifics up to the gun owner. Some may choose to secure their weapon with a trigger lock, which can be unlocked in just seconds. Others may choose a safe or a lock box. And still others may choose to keep their weapon unlocked against the advice of gun safety instructors and the best evidence about how to keep our communities safe.
Finally, the opposition says we should leave it up to our legislature to make changes to our gun laws. But despite overwhelming support from Washingtonians across the state for stronger gun laws, our elected officials have failed time and time again to pass responsible gun legislation.
As a pediatrician, a father, and an American citizen I am committed to keeping our children safe and preventing mass shootings, accidental shootings, suicides, and homicides.
As a mother who knows firsthand the tragedy of losing a child to gun violence, I am committed to doing whatever it takes to make sure no family has to suffer the pain that mine did.
Join us in voting Yes on Initiative 1639 this November to help prevent tragedies like the Freeman shooting from happening again.
Ami Strahan's son, Sam, was killed in the Freeman High School shooting in September 2017. Dr. Van Dyke is a pediatric critical care specialist in Spokane who treated the victims of the Freeman shooting.
Local journalism is essential.
Give directly to The Spokesman-Review's Northwest Passages community forums series -- which helps to offset the costs of several reporter and editor positions at the newspaper -- by using the easy options below. Gifts processed in this system are not tax deductible, but are predominately used to help meet the local financial requirements needed to receive national matching-grant funds.
Subscribe now to get breaking news alerts in your email inbox
Get breaking news delivered to your inbox as it happens.
---