News > Business
South Sound Little Caesars Pizza franchisee fined $42,000 for labor law violations, state says
Mon., Sept. 3, 2018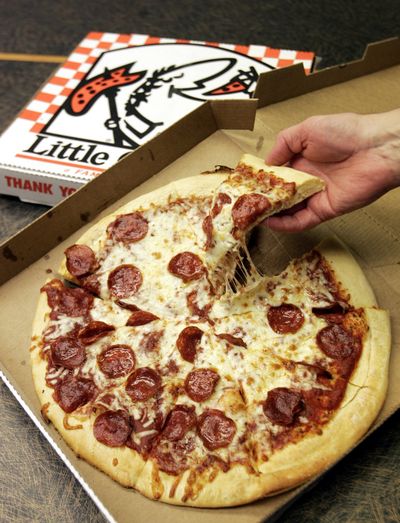 A South Sound Little Caesars Pizza franchisee has been fined $42,000 for allegedly violating youth labor laws, according to the state Department of Labor and Industries.
The fine was announced Friday. The alleged violations included "allowing teenagers to work too many hours without a rest period on more than 100 separate occasions," according to L&I.
The franchisee, NW Caesars 1 LLC of Lakewood, has appealed the fine. An appeal hearing is set for November.
L&I launched an investigation after receiving a tip that a worker under 18 had allegedly disassembled and reassembled a pizza dough "sheeter." Workers under 18 are prohibited from using that machine, according to the state.
The investigation, which focused on two Little Caesars locations in University Place, took place between December 2017 and February 2018.
In addition to missed rest periods and the equipment violation, minors also allegedly worked during school hours and worked past 10 p.m. on school nights.
NW Caesars was also fined for similar violations in 2015, according to L&I.
Local journalism is essential.
Give directly to The Spokesman-Review's Northwest Passages community forums series -- which helps to offset the costs of several reporter and editor positions at the newspaper -- by using the easy options below. Gifts processed in this system are not tax deductible, but are predominately used to help meet the local financial requirements needed to receive national matching-grant funds.
Subscribe to the Coronavirus newsletter
Get the day's latest Coronavirus news delivered to your inbox by subscribing to our newsletter.
---