A&E
It's no mistake: Woops macaron bakeshop is opening in downtown Coeur d'Alene
Sept. 4, 2018 Updated Tue., Sept. 4, 2018 at 11:44 a.m.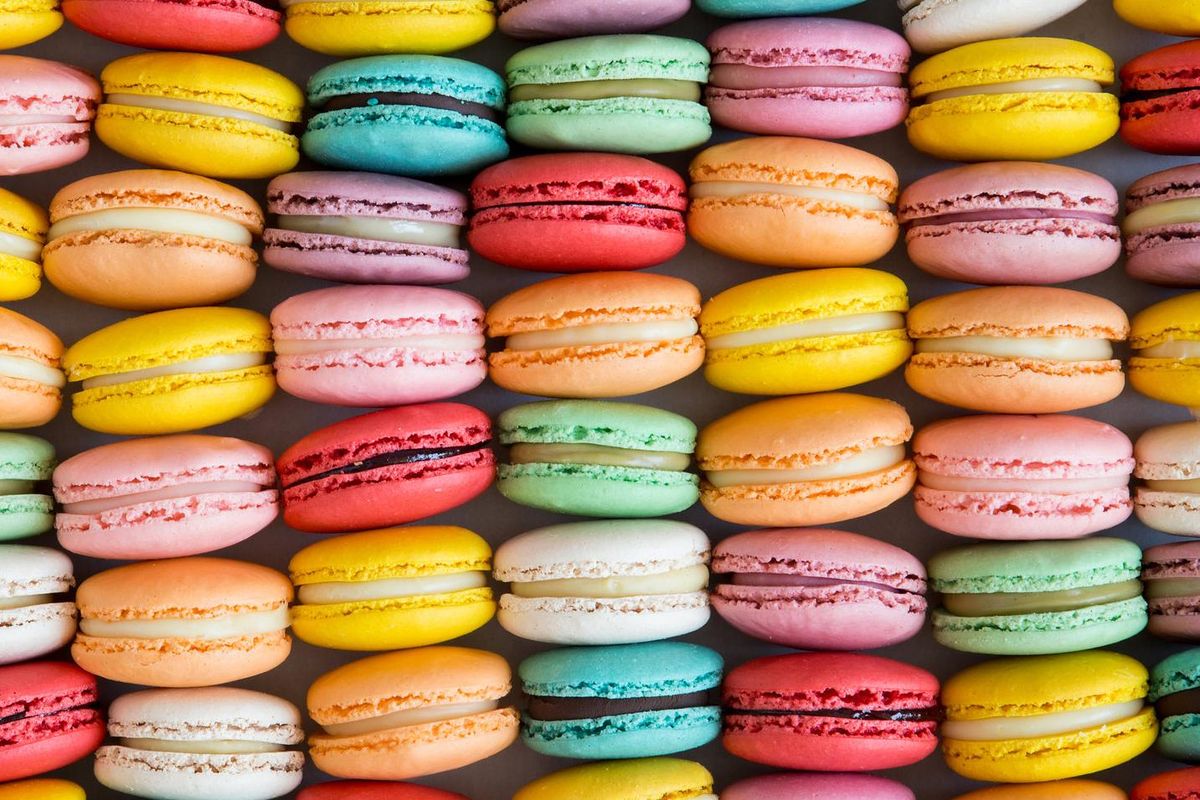 Woops, which specializes in macarons, is opening a shop in downtown Coeur d'Alene. (Courtesy of Woops)
Woops, a bakery dedicated to making French macarons and Belgian waffles among other sweet treats, is opening Wednesday in downtown Coeur d'Alene.
Founded in 2012, Woops is a growing chain of kiosks and bake shops with more than 40 locations in nearly 20 states. The Coeur d'Alene franchise, the first in Idaho, is owned by Shelly Boyd and located in the historic Wiggett Building, 119 N. Fourth St.
Boyd, a former teacher, comes from a family of bakers.
"My grandmother owned a diner, my mom was a baker and I always grew up around baking," Boyd said in a news release about her new business. "I have a passion for baking, people and happy environments. And with Woops' unique menu, creative interior design and warm demeanor, I knew I had found my next career move."
Woops sells classic French macarons in more than 20 flavors and internationally inspired desserts such as Belgian waffles as well as sandwiches, coffee and tea. It was started by four friends who opened a macaron pop-up shop in New York City's Bryant Park. Woops franchising began in 2015.
Today, customers can order online, building their own gift boxes with nine, 18 or 24 macarons.
Flavors include vanilla, vanilla latte, strawberry, raspberry, pistachio, mint chocolate, Nutella, cookies and cream, caramel fleur de sel, lemon tart, red velvet, espresso macchiato, honey lavender, lychee rose, blueberry cheesecake, London fog and more.
"My hope is that through our macarons and delicious treats, people are reminded of a nostalgic time – a reminder to slow down, appreciate where you are presently and enjoy that moment," Boyd said in the release.
Special orders are available for weddings, party favors, personalized gifts and corporate gifting. Perhaps your event needs a macaron pyramid?
"We look forward to the opportunity to celebrate with our customers everything from weddings, birthdays, Mother's Day, Valentine's Day, and every holiday in between," Boyd said continued. "We even offer desserts for business meetings to bring celebrating to every aspect of life. We want the community to know that we are here for them through all of life's moments."
Call (208) 755-1626. Email sboyd@bywoops.com.
On the web: http://bywoops.com/coeurdalene.
Local journalism is essential.
Give directly to The Spokesman-Review's Northwest Passages community forums series -- which helps to offset the costs of several reporter and editor positions at the newspaper -- by using the easy options below. Gifts processed in this system are not tax deductible, but are predominately used to help meet the local financial requirements needed to receive national matching-grant funds.
Subscribe to the Spokane7 email newsletter
Get the day's top entertainment headlines delivered to your inbox every morning.
---