News > Spokane
Traci Cromwell, mother of triplets featured on 'Today' show, dies at 49
UPDATED: Fri., Sept. 7, 2018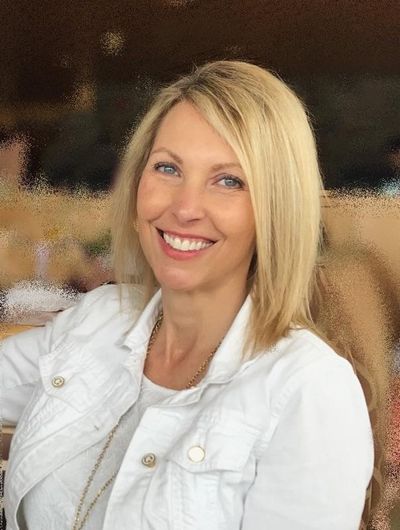 Traci Cromwell always took pictures of her triplets on the first day of school.
This year, her husband Steve snapped the photos – posting #CromwellStrong – as their two sons Matthew and Alex, along with daughter Katie, started their senior year at Ferris High School.
Wife and mother Traci died Aug. 25 in Spokane from complications of nonsmoker-associated lung cancer. She was 49. A funeral Mass is schedule for 2 p.m. today at Sacred Heart Church in Spokane.
"She was really hoping to see the kids graduate," Steve Cromwell said. "I could sense that she knew that wouldn't happen. That was hard for her."
A South Hill resident and 1987 Ferris graduate herself, Traci Cromwell most loved time with family. Others recall her zeal as a Zags fan and her kindness as a coworker at Liberty Mutual Insurance.
Two days after their triplets' birth, she and her husband did an early-morning remote interview with "Today Show" hosts Matt Lauer, Katie Couric and Al Roker, including a tongue-in-cheek exchange about their babies coincidentally sharing first names with Lauer and Couric. The triplets are now 17.
"We got up early with the kids and we were on national TV with them at 4:30 in the morning," Steve Cromwell said. "Traci was the star; she did a great job."
He said that near the end of the interview, Lauer asked her if they were going to work on having a baby named Ann, for Ann Curry. "She said, 'Yeah, Matt, we'll get right on that.' "
While she most enjoyed time with family, Cromwell also enjoyed watching movies and reality TV with her kids. She joined friends to race in a triathlon a few years ago. At Ferris, she played basketball all four years, her uncle Gary Benton said.
"Traci was just one of those personalities that would light up any room," said Benton, who lives in Lacey, Washington. "She was the sweetest person. …
"She was a wonderful mom. All those duties come in triplicate when you have three of them. She did spend a lot of time with them."
Benton started a GoFundMe account on behalf of the family to help defray medical and funeral costs. Cromwell was initially diagnosed in 2015.
One of her two brothers, Tony Nielsen, is a Spokane County fire chief. Another brother, Shawn Nielsen, has worked as a chef in Florida but recently moved back to Spokane to spend time with Cromwell and family. Her mom, Sharon Carson, worked at Sacred Heart, Benton said.
Steve Cromwell said his wife traveled with a friend to see Gonzaga play in the Final Four. In March, she went to Portland with son Alex to watch the Cleveland Cavaliers play the Trail Blazers. LeBron James is Alex's favorite player, he said.
In a 2006 Spokesman-Review article, Traci Cromwell wistfully talked about taking the triplets to their first day of kindergarten at Hamblen Elementary School.
Matthew, Katie and Alex started that year in the same class, but Cromwell thought it would benefit them later to be in separate classrooms.
"They are so individual in their personalities and learning styles, I just want them to be recognized as individuals and to recognize their own identities as individuals," she said at the time.
Cromwell is survived by husband Steve, children Matthew, Katie and Alex, and step-daughter Sarah; mother Sharon Carson; father Terry Nielsen (Jane); grandmother Val Hulverson; brothers Tony (Merri), Shawn (Heidi Wadsley) Nielsen; nephews Carson and Jack Nielsen; and numerous aunts, uncles and cousins.
Local journalism is essential.
Give directly to The Spokesman-Review's Northwest Passages community forums series -- which helps to offset the costs of several reporter and editor positions at the newspaper -- by using the easy options below. Gifts processed in this system are not tax deductible, but are predominately used to help meet the local financial requirements needed to receive national matching-grant funds.
Subscribe to the Coronavirus newsletter
Get the day's latest Coronavirus news delivered to your inbox by subscribing to our newsletter.
---