Sports
Grip on Sports: Hurricanes now seem to have an impact on college football schedules every year
Fri., Sept. 14, 2018 A GRIP ON SPORTS • It's just one of those fall Fridays, isn't it? You take a look at the television schedule, check the weather report, say a little pray for those in the path of a hurricane and get ready for the weekend. Read on.
••••••••••
• College football's schedule needs to be a bit more flexible these days. It seems as if hurricanes, like the one that will hit the Carolinas this weekend, are playing more and more havoc with the lives of more and more people.
It's not the top priority, of course, but football games are part of the fabric of the southeast part of our nation, as are hurricanes.
The two don't go together well.
The problem revolves around schedules that have no give. Lose a game for whatever reason and it's nearly impossible to make up. No one wants to lose their one bye in the middle of the season – or the money a game brings in.
Which brings up a discussion the NCAA has been having. You may have noticed something called Week Zero that has cropped up in recent years. It's the weekend before the schedule is supposed to begin, usually the weekend before Labor Day.
The NCAA has allowed a game or two that weekend each of the past few years. This year, though, there were even more. It's a way for the organization, it seems, to prepare everyone for the addition of another week to college football.
Not another game, mind you, but another week.
Right now the overwhelming majority of schools have a bye in their season. It's a rarity when one doesn't. But there is a movement afoot to add another, allowing a little more in-season rest for players (and others). There is a cost, however. There is no chance one less game will be played, so the season has to begin earlier.
And that means practice begins earlier. As in July. That's a given considering the restrictions placed on practice, even before school begins. Two-a-days are consigned to the memories of old men and the pages of dusty books.
Which leaves only one choice. Beginning practice earlier.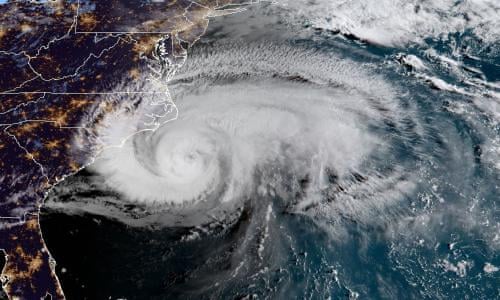 If you think this would be a sea change for college football players, you haven't been paying attention. Summer isn't what it used to be. Most if not all players are on campus while summer sessions are going. They work out consistently under the eyes of the strength and conditioning folks and then practice among themselves. A couple weeks off are about all they get anymore.
In other words, it is a full-time job. Adding a week to the schedule would be easier than it appears.
And give a little more flexibility to everyone during the season. If something unforeseen occurs – hurricanes may no longer fit into that category, though predicting when and where is still in the equation even though if isn't – than there is a greater chance of finding a way to make up a lost game – and the lost revenue.
•••
WSU: The Cougars and Eastern Washington meet in Martin Stadium again Saturday night, which means we will finally be able to put the 2016 game in the rearview mirror. Until then, however, the upset is still the game of record between the two. Theo Lawson and Ryan Collingwood combined to put together this oral history of the game with the thoughts of the participants. It's worth spending time with. … I would also like to humbly suggest this story is also worth reading, even if I did write it for The Athletic. It touches on a couple of larger themes for WSU, one of which is Mike Leach's emphasis on the present over the past or future. … Speaking of the past, the university spent some time recently looking into past actions of athletic fundraiser – and former WSU quarterback – Jason Gesser. The Daily Evergreen reported on the investigation yesterday and our Tom Clouse followed up.
Elsewhere in the Pac-12, Washington needs to get its running game going this week against Utah. … For the Utes, the recent games with the Huskies have been close but ultimately not successful. … Oregon State's recruiting will improve. The Beavers might even be able to recruit Pat Casey back as their baseball coach again. … Freshmen have a chance to play for Oregon, including this week against overmatched San Jose State. … Stanford's defense wants to slow the tempo. … The secondary at California is playing well, though its members won't admit it. … Colorado's defense is taking the ball away again. … It's odd that both USC and UCLA are starting freshmen quarterbacks this season. The Bruins' choice is out of necessity. … There is a new energy at Arizona State in all phases.
Gonzaga: If you don't think basketball is the top priority for most high-level college players, think again. School is in session but Rui Hachimura was in Kazakhstan yesterday playing for the Japanese national team. And playing well. Jim Meehan has that story. … Former Gonzaga stars Kelly Olynyk and Kevin Pangos helped Canada defeat Brazil yesterday. Jim updates their performances.
EWU: Besides the history lesson, Ryan also picks the upcoming Big Sky football games, including the game in Pullman. … Former Eastern basketball coach Jim Hayford was given a contract extension by Seattle University this week. … Around the Big Sky, Northern Colorado is looking for more consistency in its kicking game. … Southern Utah hopes its defense will be consistently better. … Injuries are piling up for Northern Arizona. … One Montana player is living the dream. … Weber State is trying to set a weird record this weekend. … Montana State coach Jeff Choate has had a rough week. … Idaho State and UC Davis play the Pac-12's Bay Area schools.
Idaho: Former Vandal basketball star Don Newman, who I never heard called anything but Donnie, died earlier this week, another victim of cancer. Jim Meehan put together a fitting tribute with this obituary. Newman was a tough competitor as an athlete and a coach but also had a friendly, disarming manner. … The soccer team used an overtime goal to get past Seattle University.
NIC: The volleyball team earned a sweep last night.
Preps: The Pick Six is back with Dave Nichols ahead of Sam Adams heading into the week. … Speaking of Sam, he talks high school football with Larry Weir in the latest Press Box pod.
Seahawks: As the injuries start to pile up a bit, the Hawks are taking a gamble. They are going to sign linebacker Mychal Kendricks, the former Eagle and Brown who has admitted to insider trading. But he's also an outstanding outside linebacker. … Brandon Marshall praised Russell Wilson extensively yesterday. … Keenan Reynolds once was a quarterback. … Michael Dickson's punts are something to see. … Ken Norton talked with the media yesterday.
Mariners: The road trip started out well with an easy win at Anaheim. That's the good news. The bad news? James Paxton is suffering from pneumonia and Felix Hernandez is also not on the trip. … The M's are going to have Tacoma as their top farm club for a few more years.
•••
• I don't know about you but I made a list of a few things I wanted to get done around the house over the spring and summer. For a while I checked things off pretty routinely. Then the weather warmed and warmed. My list grew and nothing was done. It was just too nice to waste time on the mundane. Now we are looking straight down the barrel of fall and I'm motivated again. Weird how that happens. A voice in the back of my head keeps telling me winter is coming. Shut up Ned Stark. Until later …
Local journalism is essential.
The journalists of The Spokesman-Review are a part of the community. They live here. They work here. They care. You can help keep local journalism strong right now with your contribution. Thank you.
Subscribe to the sports newsletter
Get the day's top sports headlines and breaking news delivered to your inbox by subscribing here.
---