News > Home and garden
In the Garden: Master Gardeners features best-selling author Andrea Wulf at banquet
Sat., Sept. 22, 2018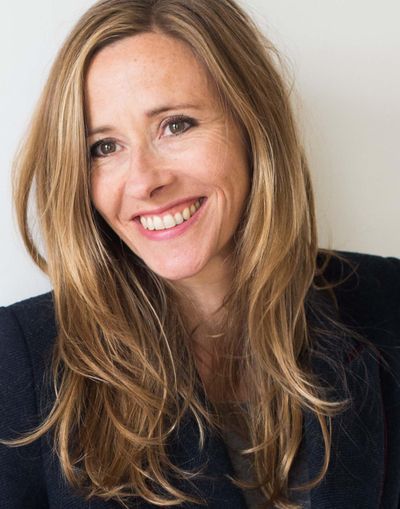 It's probably a safe bet that everyone knows who Charles Darwin was. But if I mention Alexander von Humboldt's name, I'm likely to get some blank stares. That's because most of us either have forgotten about, or haven't heard of, this highly regarded German scientist, naturalist and environmentalist who lived from 1769 to 1859.
Darwin referred to Humboldt as the "greatest scientific traveler who ever lived," and if you come to the Master Gardener Foundation of Spokane County's fall banquet on Oct. 11, you'll have the opportunity to learn and marvel about this remarkable man.
New York Times best-selling author Andrea Wulf will be the keynote speaker at the banquet. In her book, "The Invention of Nature" (Alfred A. Knopf, 473 pp., $30), she brings Humboldt to life and will share intriguing details about him in her presentation.
"Described by his contemporaries as the most famous man in the world after Napoleon, Humboldt was one of the most captivating and inspiring men of his time," she writes. "Humboldt revolutionized the way we see the natural world. He found connections everywhere."
In Wulf's quest to learn more about Humboldt, she read through his diaries, thousands of his letters as well as his books and retraced his steps through Europe and the Americas. She also recently filmed a documentary on his life.
Andrea Wulf resides in London and is currently on a book tour in the U.S. An avid reader of her books, fall banquet lead Lynn Meyers has been anxious to bring her to Spokane.
"For me, Andrea's writing is unique in that she is a true historian writing about fascinating people and places, but it always reads like an adventure story," Meyers said. "Everything is so well-researched that it satisfies my passion for learning about the subjects she selects and it's always peppered with little details you never knew."
"One of Humboldt's greatest achievements had been to make science accessible and popular," Wulf writes. "His vision of nature has passed into our consciousness as if by osmosis. It is almost as though his ideas have become so manifest that the man behind them has disappeared."
Even though this has primarily happened in English-speaking countries, Humboldt is remembered in history through place names such as Humboldt Bay and the Humboldt current, along with many animal and botanical names.
Wulf's keynote promises to be both entertaining and thought-provoking.
The banquet, which is a fundraiser for the Spokane County Master Gardener program, includes a meet-and-greet with Wulf, silent auction, catered dinner and a dessert dash. The doors open at 4 p.m. for the meet-and-greet, during which Wulf's books will be available for purchase and signing. Dinner begins at 6 p.m. and will be followed by the keynote presentation at 7 p.m.
The silent auction will feature more than 60 items including ski lift tickets, garden-themed gift baskets, Hells Canyon jet boat tour, wine-tasting, whale watching tour, a garden potting bench and much more. View the silent auction catalog ahead of time at mgfsc.org/silent-auction-catalog to plan your bidding strategy.
The deadline for purchasing banquet tickets through the foundation's website (mgfsc.org) is Oct. 5. Learn more about Andrea Wulf, including other books she has written, by going to andreawulf.com.
Susan Mulvihill is co-author, with Pat Munts, of "Northwest Gardener's Handbook." Contact her at Susan@susansinthegarden.com. Watch this week's "Everyone Can Grow A Garden" video on youtube.com/c/susansinthegarden.
Local journalism is essential.
Give directly to The Spokesman-Review's Northwest Passages community forums series -- which helps to offset the costs of several reporter and editor positions at the newspaper -- by using the easy options below. Gifts processed in this system are not tax deductible, but are predominately used to help meet the local financial requirements needed to receive national matching-grant funds.
Subscribe to the Coronavirus newsletter
Get the day's latest Coronavirus news delivered to your inbox by subscribing to our newsletter.
---