Sports
Grip on Sports: Beauty is in the eye of the viewer when it comes to NCAA hoops
Sun., April 7, 2019, 8:49 a.m. A GRIP ON SPORTS • Football players specialize on one side of the ball. Baseball? There is even a position where you never play defense and another where you never hit. But basketball, especially at the college level, demands you compete on both ends. If your team wants to win, that is. Read on.
••••••••••
• That's pretty clear this year at least. The two teams meeting in Monday night's NCAA title game are the best and fifth-best defensive teams in America – by Ken Pomeroy's reckoning.
Which is which might surprise you, but that's not important. What is crucial is Texas Tech – No. 1 in KenPom's defensive metrics – and Virginia depend on their defense to win basketball games.
Which, according to some national observers, will be the death of college hoops as we know it. OK, we exaggerate for effect, but there will be wailing, lamentations and the pouring of ashes the next few hours.
Why?
Basketball is and always has been the most demanding of the three major sports in this regard: You have to be engaged offensively and defensively. To be considered an all-time great, one side of the court just won't do.
Tom Brady, Jim Brown, Ray Lewis, all are among the best in football. Babe Ruth, Ted Williams, Barry Bonds, Roger Clemens, all are Hall-of-Fame-caliber players. None excelled, or were even asked to compete, on both sides of the ball.
But those sports are different.
Texas Tech and Virginia highlight those differences. The Cavaliers have stars, mainly because just about every ACC game is on an ESPN channel. Texas Tech is mainly no names because the Big 12 isn't. They do, however, share some DNA if not the same philosophy.
Offense is important, but defense is crucial.
A 54-50 game can be just as exciting, even more-so, than a 98-90 contest. Maybe not as much fun for the players, but exciting to watch. It's just different, that's all.
And don't get caught up with the these-teams-can't-score nonsense. For most of the season Virginia's offense was just behind Gonzaga's in efficiency, though the Cavaliers have fallen off a bit against better defenses in the NCAA Tournament. They are now third.
And though the Red Raiders are only 28th in KenPom's offensive efficiency ratings, they have been rising over the last third of the season.
Both are capable of finishing possessions with baskets, which is the goal of the game. It's just because of the pace they play, there might not be a lot of possessions. (Virginia is last nationally in tempo while Texas Tech is in the bottom third.)
With rarity comes importance. Monday's game will put a premium on execution. On both ends. Every mistake will be magnified. Every possession will be important. Every whistle will have more significance.
It may not be up-and-down but that doesn't mean it won't be nail-biting.
•••
WSU: It was raining in Pullman yesterday. And it was cold. But that didn't stop the Cougars from holding a scrimmage. It may, however, have contributed to the receivers not hanging on to the ball. Theo Lawson observed the mock game and has this story. He also has video of interviews with Mike Leach, Brandon Arcondo, Anthony Gordon and Bryce Beekman. … Elsewhere in the Pac-12, there is football news from Washington, Oregon, Colorado and Utah as well but the bulk of it comes from Southern California, where USC and UCLA are trying to figure things out. … The biggest basketball news comes from Oregon, where Sabrina Ionescu announced she's returning for her senior year. That's good for the Ducks and the conference. … What's not good for either are the documents accused felon Michael Avenatti posted yesterday, alleging Nike paid to have a couple of prep stars pushed toward Oregon and Arizona. … Speaking of Arizona, the Wildcats won the WNIT yesterday in front of a sellout home crowd.
Gonzaga: A turnover isn't just a pastry, it's also a fact of life in GU basketball these days. Not on the court. Off. John Blanchette polishes his crystal ball and tries to divine how the Zags will look next year – and whether this year's national title opportunity was the last for a while. … The baseball team split a WCC doubleheader with Pacific. … Around the WCC, is the BYU job a good one anymore? And is it good enough to attract a dream team of coaches?
EWU: The Big Sky team is still alive in the 3x3U tournament, though yesterday was a tough day for the group.
Chiefs: Everett is a favorite to win the WHL title, but Spokane jumped ahead in its best-of-seven playoff series last night with a 6-3 win on the West Side.
Other sports: We've never used this label before, but it's rare that we have stories on pickleball and diving to pass along. Or the list of nominees for the North Idaho sports awards.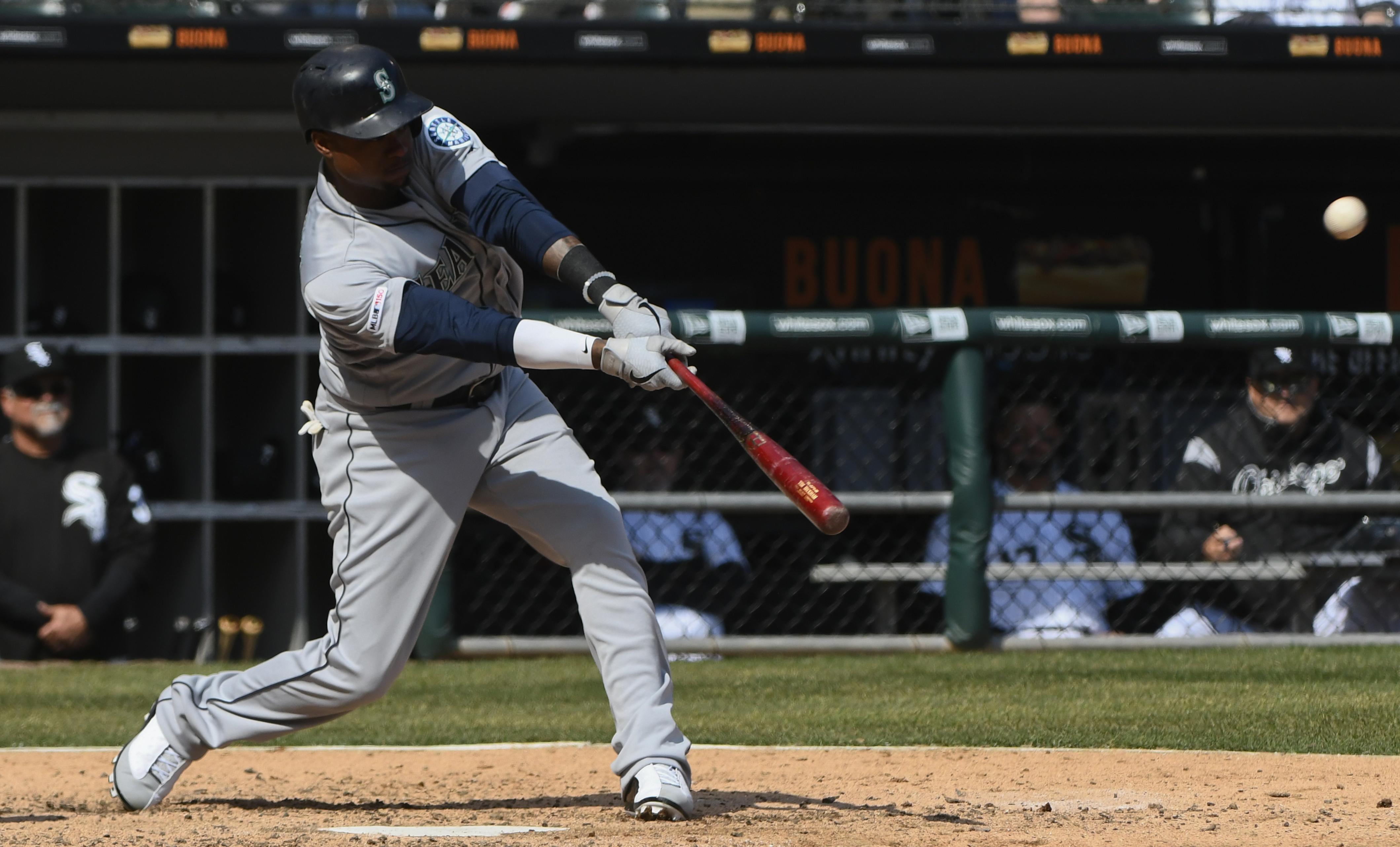 Mariners: We spent Friday morning/afternoon working. And by working I mean watching the M's lose to Chicago 10-8. We shared our thoughts on that experience in our Out of Right Field column. … Gene Warnick shared his thoughts on Saturday's game, a 9-2 Seattle win, in this Out of Right Field summary. … Mike Leake pitched well against the Sox and the bullpen didn't blow it. … Dylan Moore got his first big league hit.
Seahawks: The Hawks have three free agents they are going to need to pay big bucks to keep. Is Frank Clark the odd-man out?
Sounders: It only took one goal for Seattle to pick up its fourth win in five matches this season, 1-0 over Real Salt Lake. The Sounders have 13 points already.
•••
• Nope, not going to be doing any golfing today. Not with rain this morning and clouds all day. So what should we do instead? How about potting flowers? Seems like a genuine alternative. Yep, that's the ticket. Getting the hands dirty this afternoon. Sounds like fun. Or not. Until later …
Subscribe to the sports newsletter
Get the day's top sports headlines and breaking news delivered to your inbox by subscribing here.
You have been successfully subscribed!
There was a problem subscribing you to the newsletter. Double check your email and try again, or email
webteam@spokesman.com
---