Sports
Grip on Sports: Nothing seems to stop spring football practice in Pullman
Wed., April 10, 2019, 7:55 a.m. A GRIP ON SPORTS • Whoever designed the Washington State University campus knew the importance of high ground. Even biblical-like floods didn't stop Mike Leach and his group from holding a spring football practice yesterday. Read on.
••••••••••
• If you missed the videos floating around on social media of yesterday's Pullman flooding, do yourself a favor and catch a couple. They are amazing. Heck, the place I used to workout when I lived there was under a couple feet of water. Unbelievable. No, not that I used to work out. That Grand Avenue looked more like the Palouse River than a road.
And still the Cougars held a spring practice. It's the postman theory of preparation, neither snow nor rain nor (lack of) heat nor gloom of a once-in-a-century-April-storm will keep them from their appointed practice rounds.
I'm only guessing here, of course, but the number of people taking in this spring practice as spectators may have been fewer than the number of losses WSU suffered last fall.
There is about 10 days before the Cougars hold their spring game, which returns to Pullman this year. By then, maybe, it won't take a raft to get around.
• The Mariners don't need any type of flotation device. They seem to be floating on air.
Another Marco Gonzales start, another victory. And another home run.
Are the M's using aluminum bats? They have a home run in each of their first 13 games, which is the second-longest streak to open a season in baseball history. Hit one today and they tie the MLB record.
When the power is on, it makes up for a multitude of sins – yesterday's sinner was Mallex Smith, whose brain freeze allowed Billy Hamilton to score from second base on a fly out – and makes it easier on your pitching staff.
Not as if Gonzales needs much help these days. He's having as much success on the mound as he did back in the day at Gonzaga, when his late-moving fastball perplexed college hitters despite the actual use of aluminum.
When the season began if you looked at the M's starting rotation and decided it was full of No. 3 starters, at best, no one would have argued with you. But Gonzales has emerged as the ace, one that pitches deep enough into games to give the bullpen a modicum of rest.
• Now that the college basketball season has officially ended, it's time to pay even more attention to transfer season. And declare-for-the-draft season. They go hand in hand.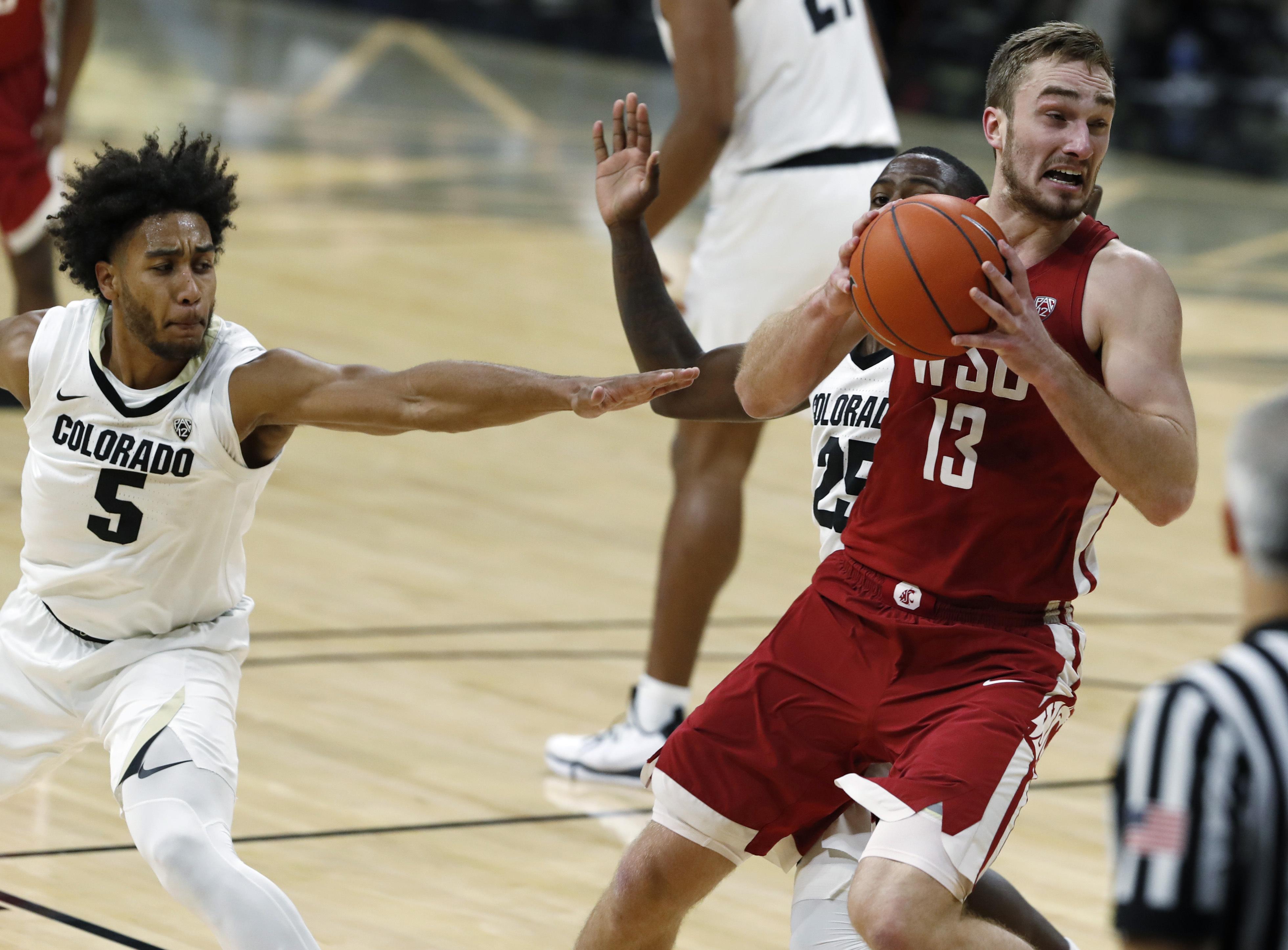 Not everyone who declares for the draft will be playing professionally next year, sure. Nor will everyone who enters the NCAA's draft portal actually change schools. But for the next few weeks, college coaches will have to deal with uncertainty and roster churn. It's the new normal on every campus.
Our local schools won't be unaffected, for different reasons.
Gonzaga has to wait out players either entering the draft process for good (Rui Hachimura and Brandon Clarke, probably) or other dipping their toe in the water (Zach Norvell and Killian Tillie, possibly). And then there is the inevitable possibility of transfer, something new WSU coach Kyle Smith is dealing with.
Though Jeff Pollard decided to re-up yesterday, two more Cougars, both recruited by former coach Ernie Kent out of junior college, are examining their transfer options.
It's not a new phenomenon. It's just gotten more common, thanks in large part to relaxed transfer rules. The players have more freedom, which is a good thing. And everyone waits to see how their favorite school's roster will shake out, keeping them interested in college hoops well after the last shining moment has played out.
•••
WSU: The downpour and subsequent flooding didn't stop Theo Lawson from his coverage duties. He has a story from the water-logged practice (and post-practice videos with Mike Leach, Trey Tinsley, Fred Mauigoa and George Hicks III) as well as two basketball pieces. The first is about Pollard's decision, the second on the two players exploring their options. … Andre Dillard is headed to the NFL Draft. Literally. Theo passes along the news Dillard is the first Cougar invited to the event since Ryan Leaf. … Elsewhere in the Pac-12, should we start with basketball? If we do, we have to start at UCLA, which finally made a coaching hire. It's Mick Cronin, who had (relative) success at Cincinnati. … The other stories all revolve around who is exploring other options, from a large group at Oregon, to Oregon State, to Utah and Arizona. … Heck, even some of the football news revolves around hoops. … But there is also a lot of football, from Colorado to USC – twice – to Oregon and Oregon State. … The pitching star of Oregon State's national title victory last year is going under the knife.
Gonzaga: Those who like to look ahead must prescribe to the theory the Zags don't rebuild, but reload. Jim Meehan looked around yesterday and summarized the crystal-ball predictions for next season from around the country. No one expects GU to take to big a step back. … Josh Perkins and Chandler Smith earned more academic recognition yesterday. Jim has that story as well. … Around the WCC, until BYU hires a coach, its recruits are in limbo.
EWU: The Eagles practiced yesterday as well, with Ryan Collingwood using the workout to highlight the work of new offensive coordinator Ian Shoemaker.
Chiefs: Spokane returns to the Arena tonight against Everett, hoping to build on its 2-0 WHL-playoff series lead. John Blanchette stopped in yesterday to examine how the Chiefs have improved their game in the postseason. … Larry Weir talked with Chief radio voice Mike Boyle and covered the same ground in the latest Press Box pod.
Preps: Tuesdays in spring are usually jam-packed and the poor conditions didn't stop everything. We can offer roundups from baseball, softball and soccer.
Mariners: With the 6-3 victory yesterday, the M's are 11-2 this season. … Gene Warnick has an Out of Right Field summary. … Edgar Martinez took a tour of the Hall of Fame.
Seahawks: Guess what. The Hawks will play the Raiders in the preseason. Death, taxes and that. … Bob Condotta answers your questions.
Sounders: Even 15-year-olds have professional goals.
•••
• Every Cougar fan remembers Tony Bennett's success in Pullman. Hopefully they all remember process that built a strong foundation and the man who sacrificed to see it through. Dick Bennett was a winner Monday night as well. He was able to sit through the entire game. Until later …
Subscribe to the sports newsletter
Get the day's top sports headlines and breaking news delivered to your inbox by subscribing here.
You have been successfully subscribed!
There was a problem subscribing you to the newsletter. Double check your email and try again, or email
webteam@spokesman.com
---