News > Spokane
City considers requiring businesses to update outdated heated sidewalks
April 12, 2019 Updated Sun., April 14, 2019 at 2:05 p.m.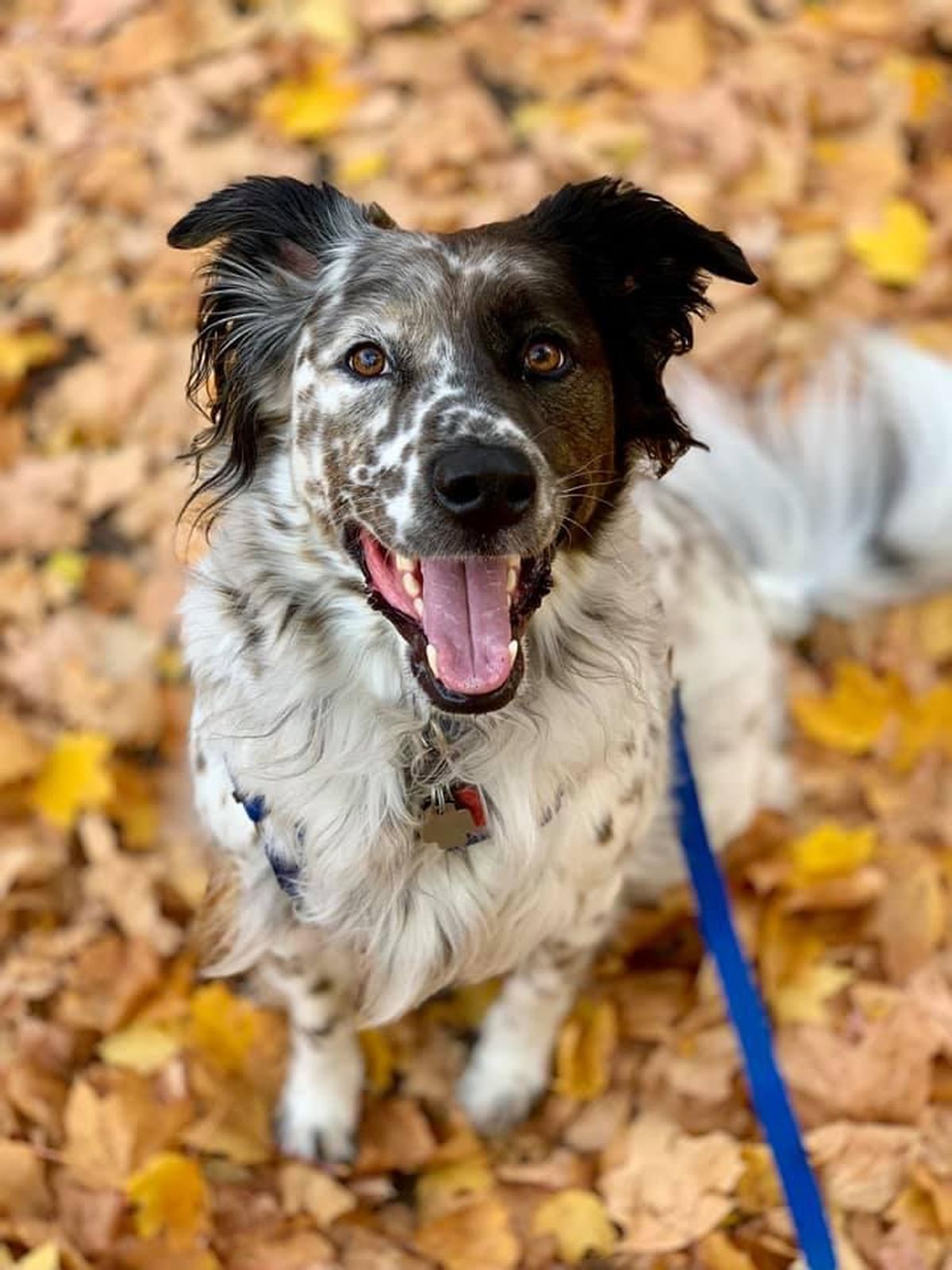 Five months after 4-year-old collie mix Hank (pictured), was electrocuted on a heated downtown sidewalk, the Spokane City Council passed a new law that would require local businesses to update heated sidewalks to modern safety standards. (Courtesy)
Two months after a dog was electrocuted on a heated sidewalk, the Spokane City Council is considering a new law that would require local businesses to update heated sidewalks to meet modern safety standards.
Councilman Breean Beggs, who is sponsoring the bill with Councilwoman Lori Kinnear, said the legislation was inspired by Hank, the 4-year-old collie mix who died in February on a private heated sidewalk owned by Washington Trust Bank.
Beggs said the final version of the ordinance would require all businesses with heated sidewalks to register their underground warming systems with the city and update them to have an automatic shutoff if they malfunction.
Business that opt out of the upgrades would be required to shut down their systems completely.
Beggs said he planned to give companies a year to comply and will waive any permitting fees during the update period.
The proposal still has to go before a committee and could be amended, but Beggs said he hopes to have it approved by May.
Beggs said businesses probably aren't using their heated sidewalks right now, but the city would like them to update old heated sidewalks before next winter.
"We want it to get done sooner rather than later," he said.
Julie Happy, the city's Neighborhood and Business Services spokeswoman, said if a system was constructed after 1993 it shouldn't require any modifications to be up to code. Older systems may require Ground-Fault Circuit Interrupters, which are circuit breakers that quickly shut off power, or other repairs if the concrete many of the systems are embedded in has corroded. She said GFCIs would cost a business about $100, but other repairs could cost more depending on how a heated sidewalk was installed.
Hank, the dog who was electrocuted, was killed by stray voltage from the underground heating system under a sidewalk built in 1973, when the 16-story Washington Trust Bank tower was constructed. Washington Trust Bank spokeswoman Katy Wagnon said the heating system was permanently disabled after the electrocution.
Zach Harper, Hank's owner, said he's been working with Beggs on the legislation and with Jack Heath, president of Washington Trust Bank, to understand why there was an electrical issue.
"It was just an unfortunate scenario at the expense of my dog's life," he said. "I think all and all we are just excited that there's a new ordinance going into place."
Harper, who adopted Hank from a Colorado shelter at 7 weeks old, said he hopes businesses and pedestrians are aware of the dangers of heated sidewalks and that the legislation will stop them from hurting anyone else.
"At the very least, this is helping to ensure this doesn't happen to another animal, or a small child," he said.
Beggs said the city would likely conduct inspections the same way it does for other code issues, and the building department would figure out the best practice to enforce the rules.
An earlier version of the story incorrectly stated when Washington Trust Bank's sidewalk heating system was disabled. This story was updated on April 14, 2019 to reflect that it was disabled after a dog was electrocuted.
Local journalism is essential.
Give directly to The Spokesman-Review's Northwest Passages community forums series -- which helps to offset the costs of several reporter and editor positions at the newspaper -- by using the easy options below. Gifts processed in this system are not tax deductible, but are predominately used to help meet the local financial requirements needed to receive national matching-grant funds.
Subscribe now to get breaking news alerts in your email inbox
Get breaking news delivered to your inbox as it happens.
---