Coeur d'Alene judge gives Spokane man 30 days for lewd conduct with 15-year-old girl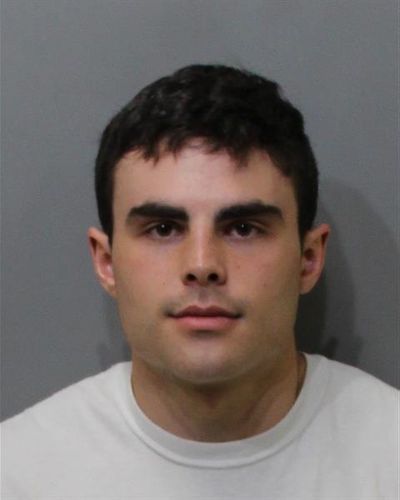 A 20-year-old Spokane man, who faced up to life in prison for allegedly raping a 15-year-old girl in a Coeur d'Alene public bathroom, was instead sentenced last week to 30 days in jail after he pleaded guilty to lewd conduct with a minor.
Kootenai County First District Judge Cynthia Meyer sentenced Ayden M. Harden, 20, to serve the month in jail and 12 years of probation after he admitted giving the girl he had just met alcohol before following her into the women's bathroom on July 31, 2018, at Independence Point near City Beach.
"You took advantage of a very young girl. It will affect her for the rest of her life," Meyer told Harden on April 5, according to court records. "We have a very serious crime. Your conduct has consequences."
Deputy Kootenai County Prosecutor Art Verharen said Harden, who was 19 at the time, originally had been charged with three felonies, including burglary with intent to commit a crime, lewd conduct with a minor and infamous crime against nature, which is a legal term for sexual penetration.
But he dropped two felonies when Harden agreed to plead guilty to lewd conduct with a minor, which is punishable up to life in prison.
"When the police got there this 15-year-old was crying, was upset. It was utterly degrading to take her into a lady's stall with other people in there, lock the door and do what he did to her," Verharen said in court last week. "This crime cries out for prison."
But Judge Meyer chose to give Harden only 30 days in jail and 12 years of probation.
"It is a tough decision and I am struggling with as we speak," she said, according to court transcripts. "I agree that society can be protected with a probationary term."
Asked later about the sentence, Verharent said: "It's extremely frustrating. I think the fact that his family was a good family probably played into it."
According to charging documents, Harden met the girl on July 31 and then left to go find alcohol before returning and providing it to the girl. He then asked the girl to walk him to the public bathroom. The girl told police "she told Harden, 'No,' but he just kept going."
The girl said she "attempted to push him away, but Harden still proceeded," Officer T. Chanin wrote.
After the incident was reported to police, the girl's friend then found Harden on social media and began texting him. She then worked with Coeur d'Alene Police to set up a sting operation. They arranged to have Harden meet the friend and officers waited for him to arrive.
At 10:30 p.m. the same day of the incident, officers arrested Harden in his car at the arranged meeting place. He had an open beer inside the vehicle and smelled of alcohol. He then admitted to meeting the girl and having sex in the bathroom. He said he assumed she was 16.
After leaving the bathroom, Harden "said that he was confronted by people when he went back out to the stairs. Harden said that he did not want to say anything because he understood that people thought he raped her," Chanin wrote.
At the sentencing last Friday, Verharen, the prosecutor, said defense attorney Sean Walsh made it a point to inform Judge Meyer that Harden is the son of Spokane Police Detective Harlan Harden, who has worked 27 years in the Lilac City and currently investigates property crimes.
Harlen Harden attended the sentencing last week but did not speak.
"He didn't do anything inappropriate here," Verharen said of Harlan Harden. "He stood by his son. He didn't say anything."
The detective, in an interview Friday, said he did submit a letter to Judge Meyer.
"I just acknowledged that obviously mistakes were made and he's very sorry for his actions," Harden said. "I also said I believe in punishment and that it should be proportional based on the totality of the circumstances."
Harden will have to register as a sex offender in Idaho. Asked if he thought Meyer's 30-day sentence was too lenient, the detective said, "No."
"I trust that she made a correct decision," Harlan Harden said of the judge. "I would have trusted it if it had been more lenient or more harsh.
"What he did was wrong," the detective continued, referring to his son. "He made poor decisions that day. Even when your kids are adults, they are always your kids. It hurts to see them make poor choices."
KHQ's Adam Mayer contributed to this report.
---