News > Spokane
Sue Lani Madsen: Washington's child care crisis is going to worsen as state chooses uniformity over diversity
Sat., April 13, 2019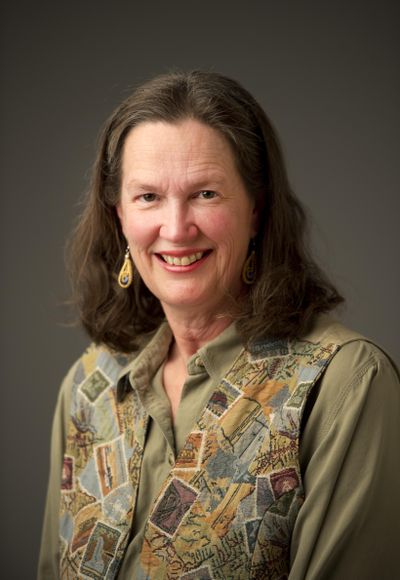 Julie Wilson has been providing quality child care to families in Spokane Valley for more than 30 years. Women call her when they are four weeks pregnant seeking to secure a spot for their infants.
"I just love it, I always have," Wilson said. "I feel so fortunate every day."
Openings are in demand because the state has made it harder on licensed family providers like she.
The child care crisis is about to get worse in Washington after new rules go into effect on Aug. 1. When the Department of Early Learning (DEL) was rolled into the new Department of Children Youth and Families (DCYF) two years ago, bureaucracy took another lurch toward uniformity over diversity.
It's what bureaucracies do. Bureaucracies standardize through micromanaging by red tape.
When DEL was formed in 2006, the existing 62 pages covering child care became 92 pages. Now DCYF has issued 124 pages of rules as Chapter 110-300 WAC Foundational Quality Standards for Early Learning Programs. Some providers feel agency oversight has shifted from a pleasant relationship with minimal but good rules, to harsh and threatening.
They feel like they're being set up to fail.
For experienced family home caregivers, the change in certification requirements is an insult to their professionalism, according to Debbie Thurber, president of the Eastern Washington Family Day Care Association. The association focuses on providing training for its members and sharing best practices.
Providers are mandated to complete at least 10 hours of state-approved continuing education each year, although Thurber said many do more because they love their jobs and the children in their care.
None of that counts to DCYF.
Family home child care providers would love to follow the example of the hairdressers who descended on Olympia in January to defend their independent and mostly women-owned businesses, but it would hurt the children, youth and families they serve. They're writing letters and emails instead.
Shannon Benn, with more than 19 years of experience as a child care provider, followed up a state briefing on the new rules with a letter to Washington legislators, saying, "DCYF informed business owners and veteran providers that none of our previous educational training, none of our previous years of business operation, and none of our years of on-the-job experience would be considered in the educational equivalencies."
The mandate to return to school for an Early Childhood Education certificate has left Benn, Thurber, Wilson and others feeling pressured. Wilson said she already works 55 hours a week, asking, "When would I find the time?"
Thurber has had providers calling her in tears over the education requirement.
"A child doesn't know what piece of paper I have on the wall, they just know about a relationship that meets their needs," Thurber said. "You are pouring yourself into this job every day. It's emotional labor."
Thurber ran a large church-based day care center prior to providing home-based care. An ECE certificate didn't mean a new staff member could do the hard work.
"It takes a special person with a special heart," she said.
Family home licensees may care for up to 12 children younger than 13, with an assistant to maintain adequate staffing ratios. Large early-learning centers' capacity is limited only by available square footage and staff. Both provide quality early-learning opportunities but in different settings, and parents want choices for their children.
A decreasing supply of privately licensed child care businesses is being used to justify expanding the state monopoly on education to begin at birth.
"When we started our child care 19 years ago, there were 550 home style child cares in the Spokane area, and now about 95 remain," said Tim Benn, Shannon's husband and business partner.
He points to an increasing number of school districts opening centers for 4- and 5-year-olds, offering care at no direct charge to parents.
"It is and will be the next massive growth in the size, scope and budget of state and local government," Benn said.
It's more than a business for family home providers. For Wilson, the parents she mentors and the children she cares for are her family.
"I don't want to close, I can't imagine having to close it," she said. "We give it our all so the children have nothing but good memories of each day and the years spent here."
That's a choice worth keeping.
Local journalism is essential.
Give directly to The Spokesman-Review's Northwest Passages community forums series -- which helps to offset the costs of several reporter and editor positions at the newspaper -- by using the easy options below. Gifts processed in this system are not tax deductible, but are predominately used to help meet the local financial requirements needed to receive national matching-grant funds.
Subscribe to the Coronavirus newsletter
Get the day's latest Coronavirus news delivered to your inbox by subscribing to our newsletter.
---