Notre-Dame de Paris
By Chris Soprych, Megan Rowe, Molly Quinn The Spokesman-Review
Every year, 12 million tourists make their pilgrimage to Paris to experience the majesty of one of the most iconic churches, Notre Dame cathedral. The church took more than 180 years to build, and following its completion, stood for over 670 years. French revolutionaries caused severe damage to the church, including the disappearance of various statuaries.
After providing the setting for Victor Hugo's "The Hunch-back of Notre Dame," considered canon in French literature, interest was sparked in restoring the church to its former glory. The most recent restoration may have caused the fire on April 15, 2019, that threatens its existence.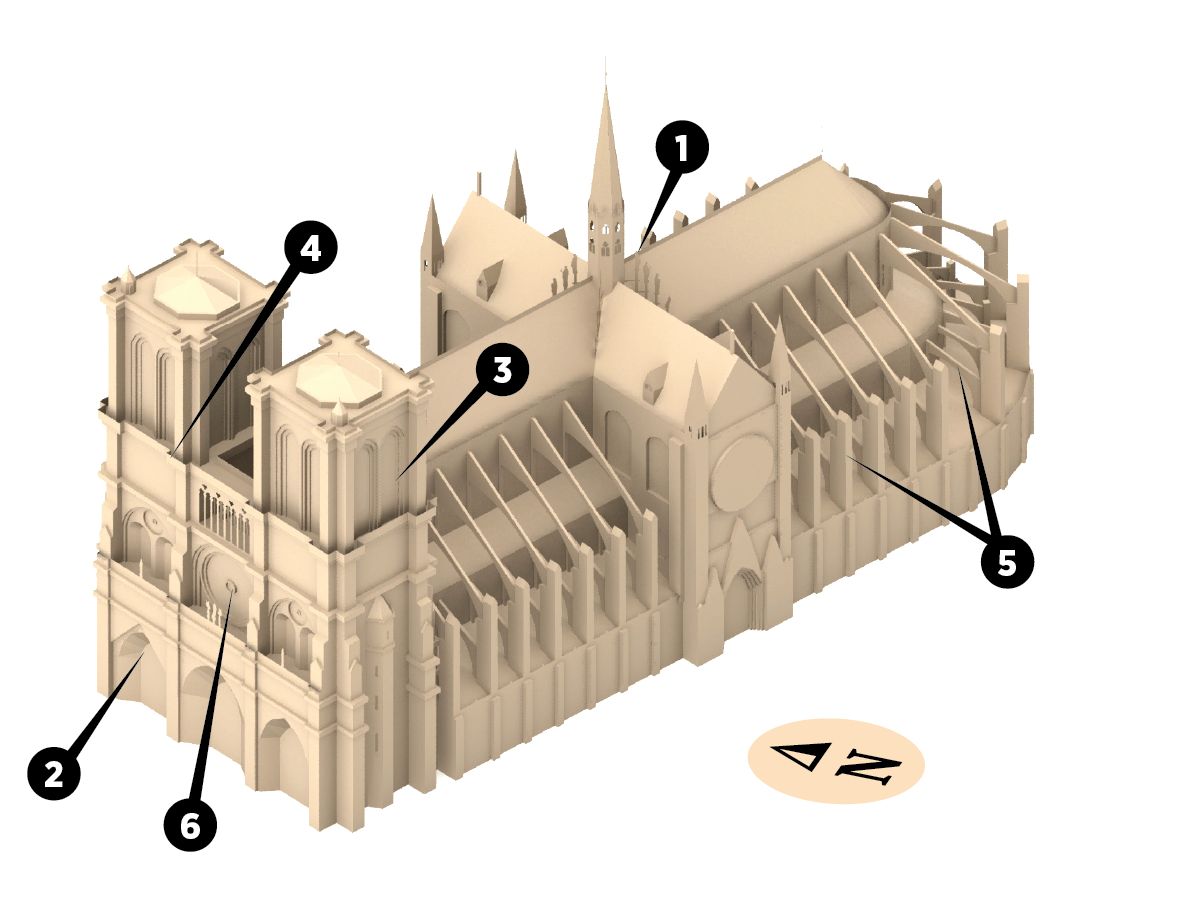 Artifacts of Notre Dame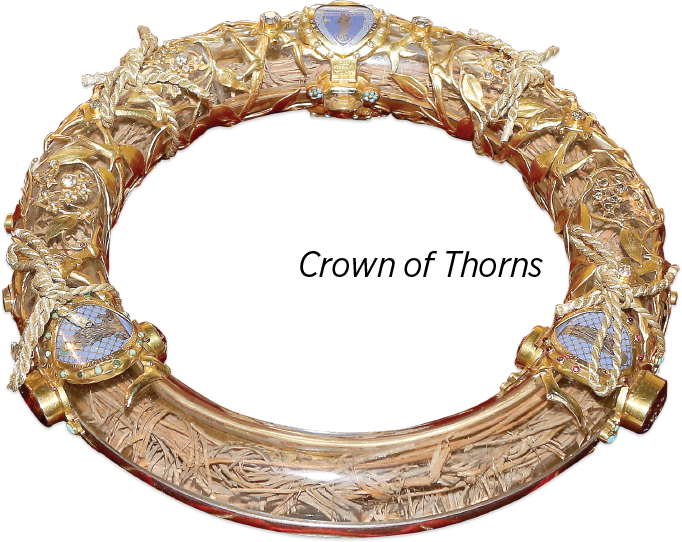 Crown of Thorns
Reportedly saved from Monday's fire, it is considered to be one of the most precious relics of the Catholic Church. The Crown of Thorns is believed to date back to Jesus' crucifixion, when it was used to mock him as "King of the Jews." The relic changed hands many times: Originally the crown was transferred from Jerusalem to Constantinople in 1063, and King Louis IX brought it to its final home in Paris in 1238.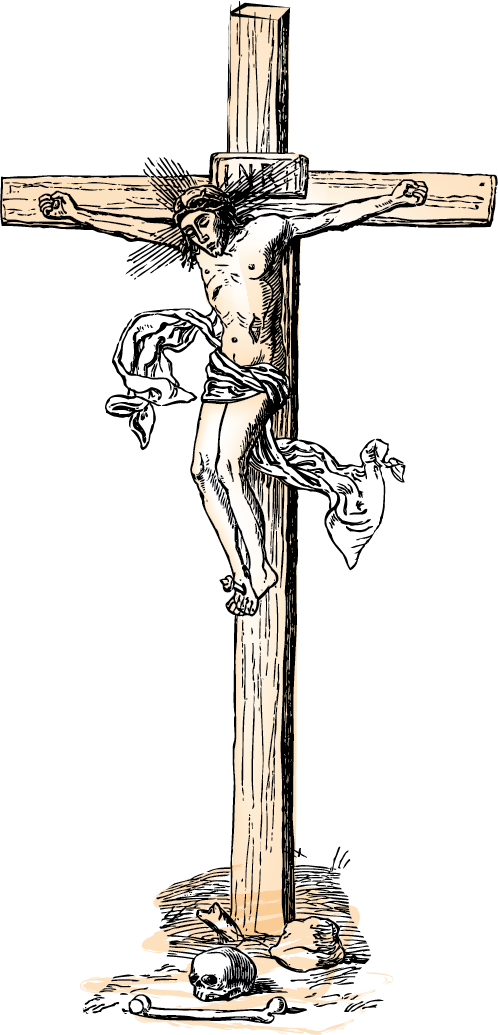 A piece of the True cross
The church housed wood that was said to be a part of the cross Jesus was crucified on.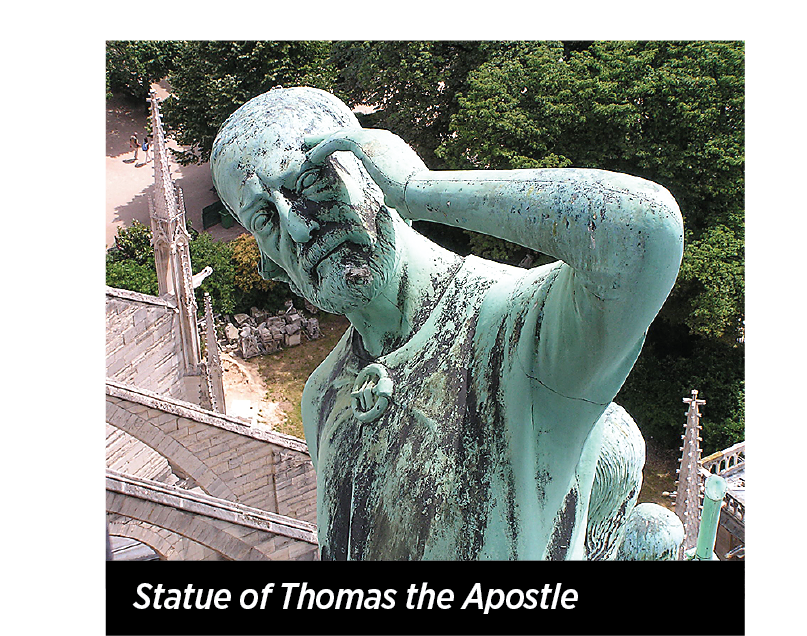 Statues
1 Due to the cathedral's roof construction, many of the religious statues were taken down a week before the fire, spared from the catastrophe.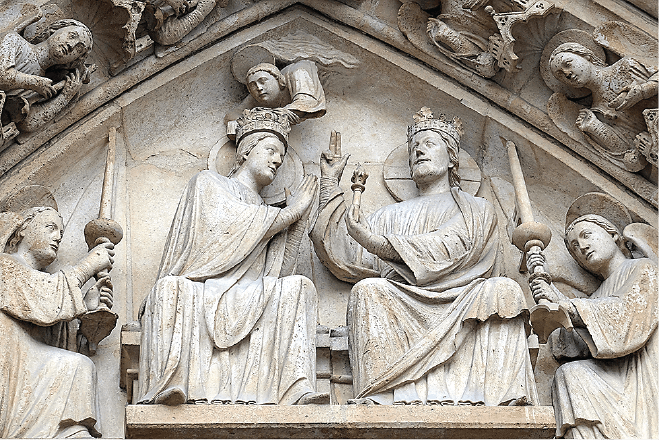 Queen of Heaven
2 On the west facade of the church, carvings from the 1200s known as "Queen of Heaven" depict the prophecies of the Virgin Mary's role, death and ascent to Heaven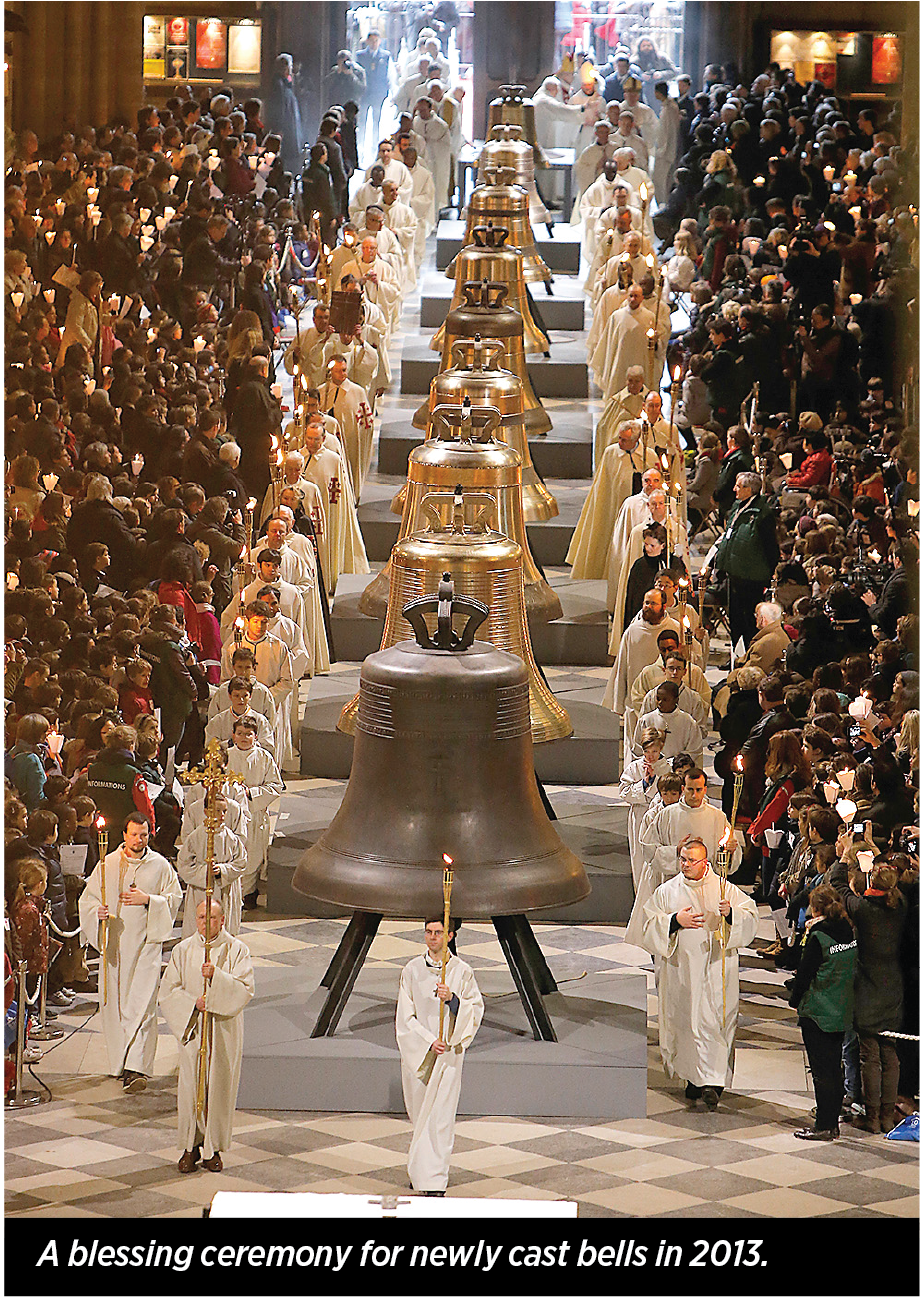 The bells
3 Housed in the South Tower, the cathedral's bells weigh a grand total of 13 tons, and each has its own name. The bells were recast in the 17th century and again in the 21st
Gargoyles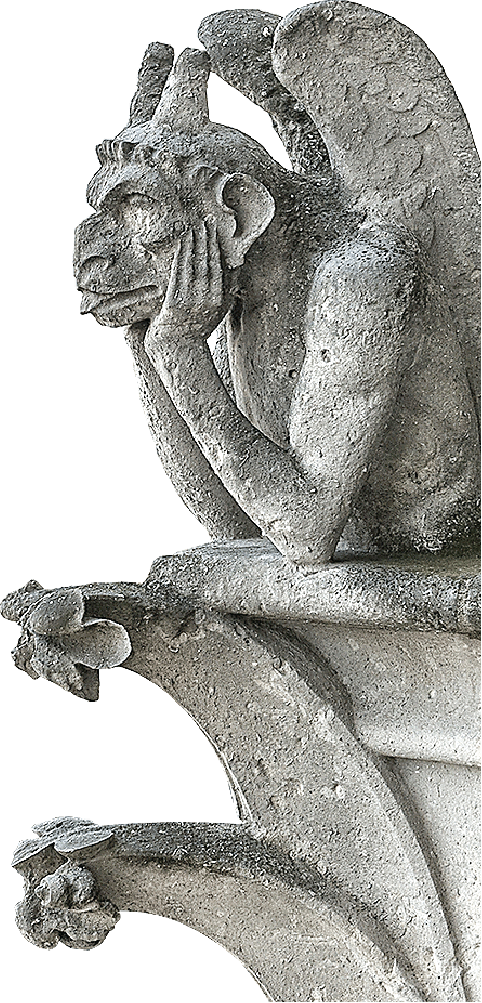 4 French architect Viollet-le-Duc and sculptor Victor Pyanet created the grotesque gargoyles of the church, meant to express facets of human nature.
Flying Butresses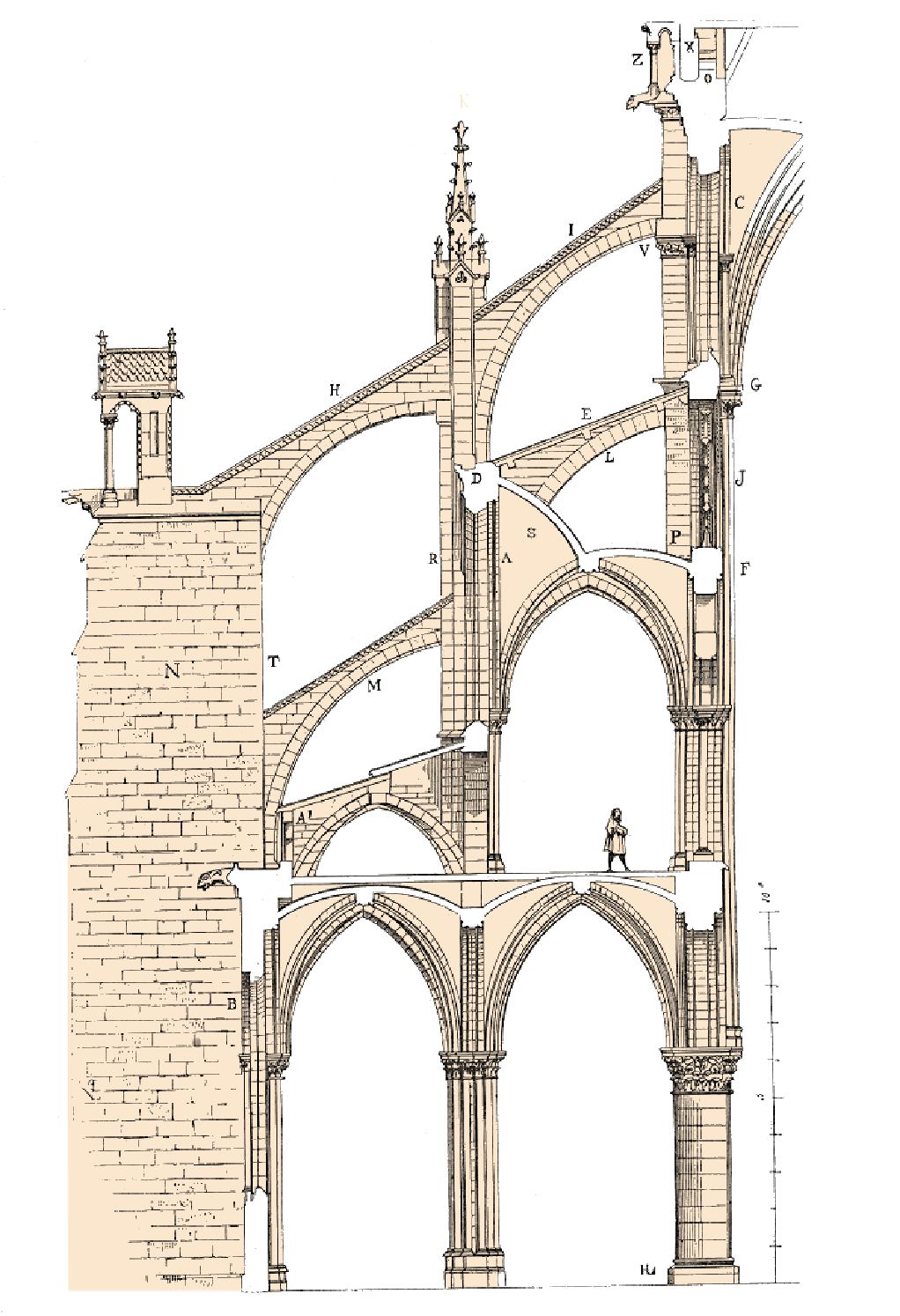 5 Notre Dame was able to reach greater heights as one of the first Gothic buildings to utilize flying buttresses, braces that took on some of the weight of the roof and walls.
Rose Window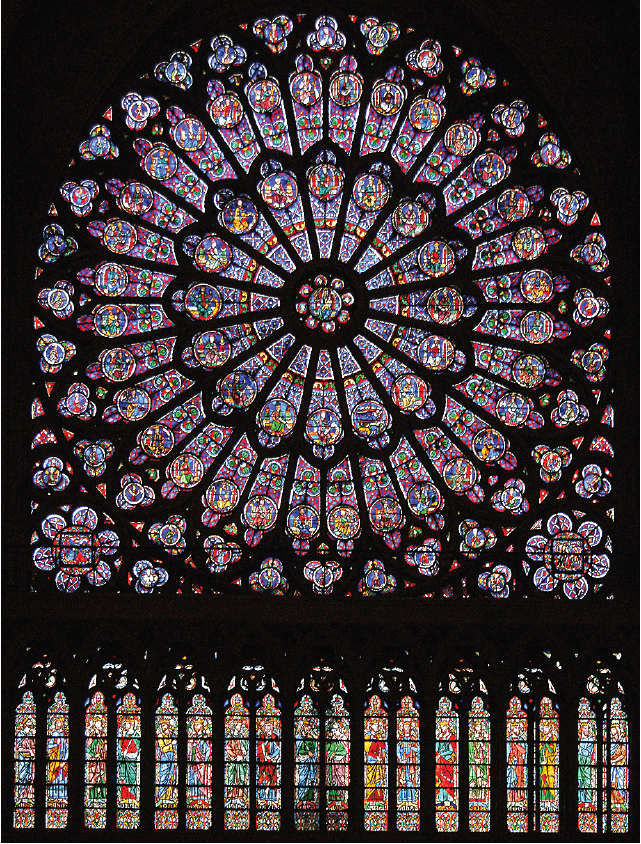 Timeline
1163Pope Alexander witnessed the first stone being laid for the cathedral.
1270 6 King St. Louis offered the South Rose window, one of three rose windows in the church.
1240-1345Builders finish the cathedral with the integration of several Gothic elements.
1401"The great organ," one of the largest of its kind in the world, is placed in Notre Dame.
1789Statues of Saint Judah are removed by French Revolutionaries, who cause severe damage to the church.
1831The book "The Hunchback of Notre Dame" by Victor Hugo inspires an initiative to repair and restore Notre Dame.
2019A massive fire swept across the top of Paris' soaring Notre Dame cathedral as it was undergoing renovations, collapsing its spire and threatening one of the world's greatest architectural treasures.
Sources: National Geographic, Atlanta Journal-Constitution, Washington Post, Associated Press, Shutterstock, Wikimedia Commons