Spokane climber Jess Roskelley missing and presumed killed by avalanche in Canadian Rockies; David Lama, Hansjorg Auer also presumed dead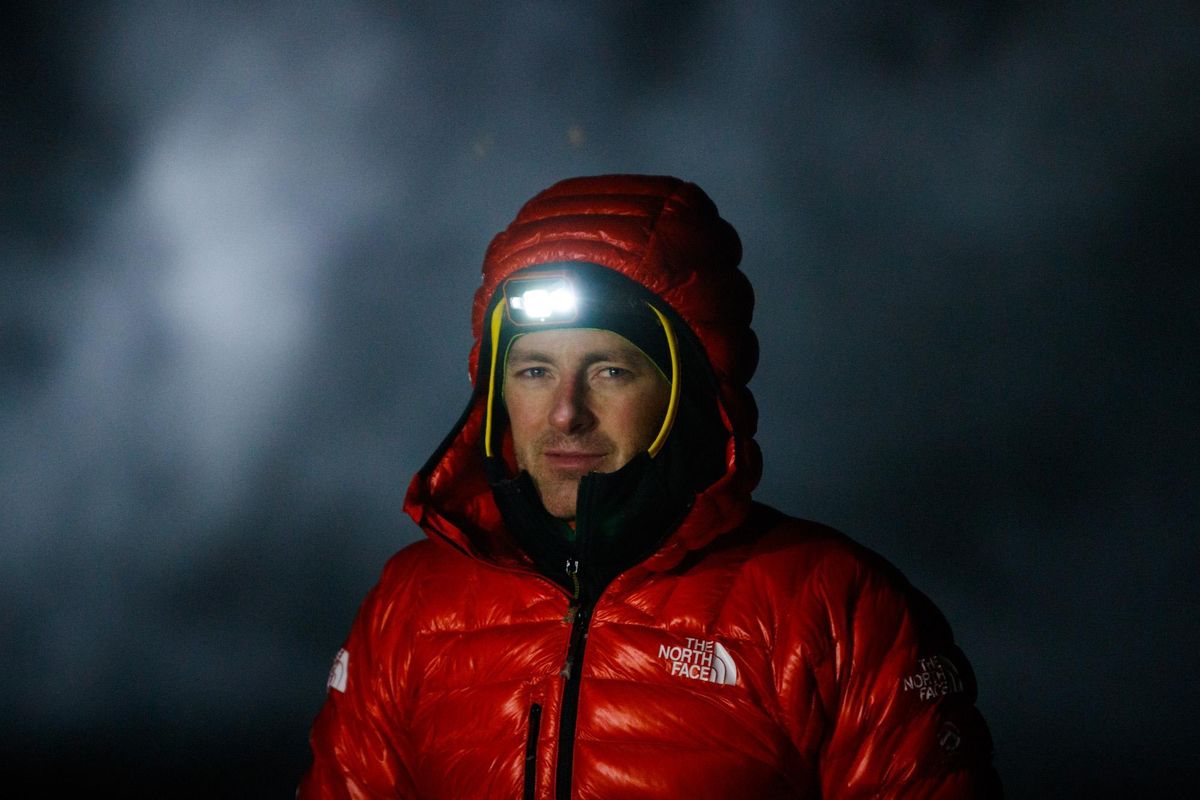 Renowned alpinist Jess Roskelley is presumed dead after an avalanche swept over his climbing party in the Canadian Rockies.
The 36-year-old Spokane climber was attempting a difficult route on Howse Peak with Austrian climbers David Lama, 28, and Hansjörg Auer, 35.
Roskelley told his father, John Roskelley, that he would check in Tuesday night.
He never called.
John Roskelley, who was one of the best alpinists of his generation, called Parks Canada on Wednesday morning. Canadian authorities searched the area by helicopter and saw avalanche debris, climbing gear and one partially buried body, Roskelley said.
In a news release, Parks Canada said the three climbers were presumed dead after helicopter crews saw "signs of multiple avalanches and debris containing climbing equipment."
During a Thursday news conference, Parks Canada staff said the party started its ascent Tuesday. The parks staff doesn't know when the avalanche occurred, but based on the debris field, it is believed it was a size 3 avalanche on a 5-point scale. Size 3 avalanches are described as being able to bury a car, destroy a small building or break a few trees. Avalanche conditions were not known at the time the trio climbed because the area is outside of Banff Park's monitoring area.
Park visitor safety specialist Stephen Holeczi said the helicopter crew saw "strong evidence that the climbing party was deceased." He declined to elaborate.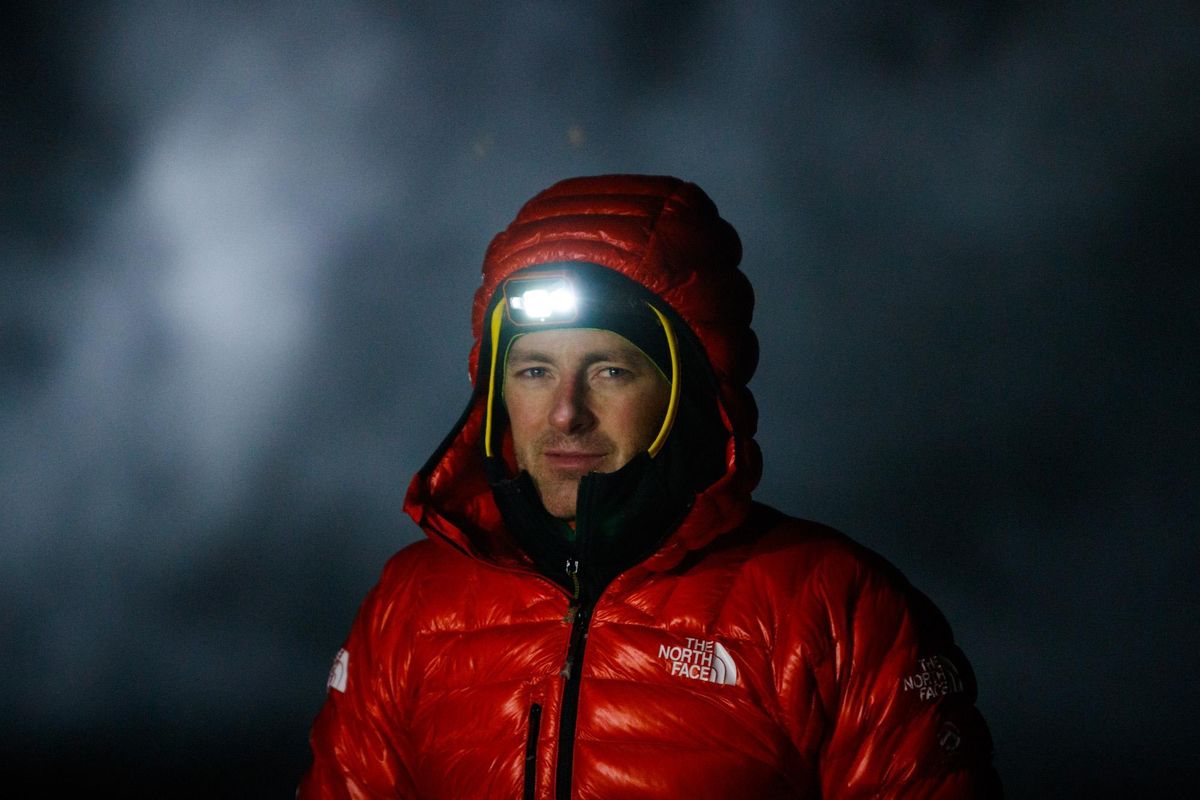 Recovery isn't currently possible because of dangerous avalanche conditions. The area around the mountain has been closed.
"Parks Canada does not require assistance with search and rescue," said Shelley Humphries, the incident commander.
Howse Peak is in Alberta near the British Columbia provincial line in Banff National Park.
John Roskelley said he doesn't believe the climbers survived.
The three had already climbed several difficult Canadian peaks this spring.
They were attempting a route called M16 on the east face of Howse Peak, Roskelley said.
"This route they were trying to do was first done in 2000," Roskelley said. "It's just one of those routes where you have to have the right conditions or it turns into a nightmare. This is one of those trips where it turned into a nightmare."
John Roskelley knows the risks of alpinism. During his career as a professional climber, he scaled numerous routes on some of the world's most dangerous peaks.
A former Spokane County commissioner, Roskelley climbed the 10,810-foot Howse Peak, via a different route, in the 1970s and knows the area well. On Thursday he was preparing to go to Canada along with his wife, daughter and Jess' wife, to gather Roskelley's belongings and see if he could access the area safely.
"It's in an area above a basin," he said. "There must have been a lot of snow that came down and got them off the face."
Jess Roskelley was with two of the world's best alpinists.
In 2007, Auer climbed a 2,700-foot route in the Italian Dolomites without ropes (the Fish Route, 12c). That climb was considered the hardest free solo in the world until Alex Honnold's ropeless ascent of El Capitan in Yosemite National Park in 2017.
Lama started his climbing career bouldering and sport climbing, winning the European championships in 2006 and 2007. More recently, he became a successful alpine climber. In 2018, he solo-climbed Lunag Ri, an unclimbed mountain between Tibet and Nepal.
Jess Roskelley grew up around climbing, though he didn't become serious about the sport until he was 25, he said earlier this year. That was five years after Jess and John climbed Mount Everest together in 2003. Jess was 20 and at the time he was the youngest person to climb the world's highest peak.
The father-and-son duo continued to occasionally rope up together, whether it was ice climbing at Banks Lake in Central Washington or scaling world-class icefalls in the Canadian Rockies. In 2009, the father-and-son team was forced to huddle together in a snow cave on a steep, icy face during an unexpected night out as temperatures fell to 10 below zero when they couldn't complete a climb of Snow Dome in Alberta's Columbia Icefields.
"These things happen occasionally when you climb challenging routes," John Roskelley said at the time.
Jess Roskelley made a name for himself as a bold and innovative climber. In 2017, he notched the first ascent of the south ridge of Mount Huntington in Alaska with Clint Helander and established several new climbs in the Kondus Valley of northeast Pakistan.
He was named one of the "most adventurous" persons in the world by Men's Journal in 2018.
In November, he established a new and difficult route in the Cabinet Mountains of northwest Montana with fellow Spokane climber Scott Coldiron. In February, John and Jess gave a talk at the Michigan Ice Festival.
Although Jess Roskelley was still working as a welder between climbs, a recent sponsorship with The North Face had brought him one step closer to his goal of being a full-time climber.
Roskelley said he's thankful for the time he spent with his son, both on the mountain and off.
As a climber, he said he understands what drove Jess to take such risks.
"It's how he lived, really. He took life by the horns," Roskelley said.
"One thing about Jess, he was a cutup," he added. "He really enjoyed joking. That's what most people remember him for. He was just a real character."
The Washington Senate paused in the middle of final debate over a series of bills to note the presumed death of Roskelley and send condolences to his family.
Sen. Andy Billig, D-Spokane, noted his impressive summit climb of Mount Everest.
"It's a sad time for all of us in Washington state," Billig said.
Sen. Mike Padden, R-Spokane Valley, said both Roskelleys are widely respected in the climbing community and the Spokane community.
"Our condolences go out to the family," Padden said.
John Roskelley said: "When you're climbing mountains, danger is not too far away. It's terrible for my wife and I. But it's even worse for his wife (Allison).
"I think it's really important to say that he was just totally in love with his wife."
---