News > Spokane
Spokane chosen for electric sports car factory with promise of 850 jobs
April 24, 2019 Updated Wed., April 24, 2019 at 7:10 p.m.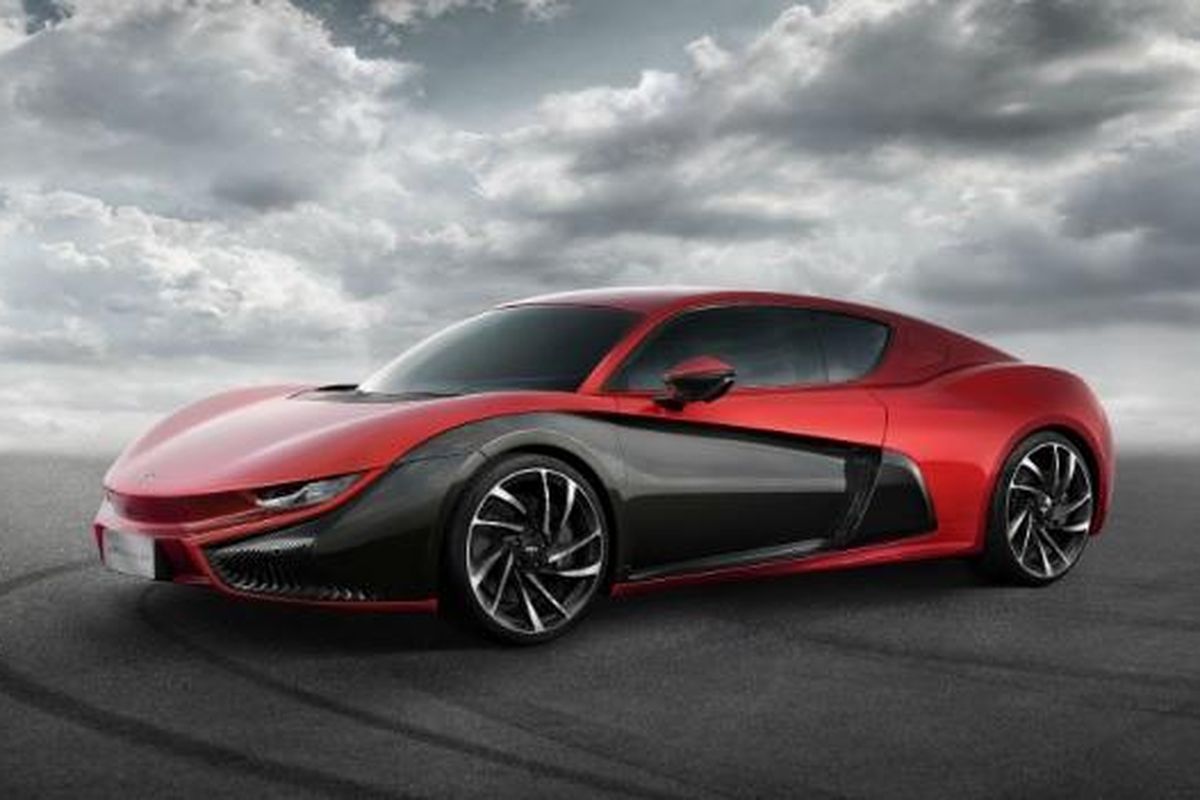 California-based Mullen Technologies announced plans Wednesday to lease a large assembly and manufacturing facility in the West Plains for development of the Qiantu K50, an electric sports car. (Mullen Technologies)
A California company wants to build high-end electric sports cars in a new factory on the West Plains.
The ambitious project by Mullen Technologies would create 863 jobs within seven years, the company said.
The company signed a letter of intent with the West Plains Public Development Authority calling for the agency to build and lease 1.3 million square feet for a factory along with a research and development area for creation, production and assembly of the $150,000 Qiantu K50.
The company said it will initially bring 55 jobs to the Spokane region.
The company, through Mullen Energy, expressed interest in bringing research and development of lightweight lithium batteries, which could create more than 3,000 jobs.
"We are looking forward to working with the West Plains PDA to bring strong wage earning jobs to the Spokane region," David Michery, CEO of Mullen Technologies, said in a statement. "(The) PDA and Mullen are working very closely as we introduce the Qiantu K50 all electric sports car to the U.S. market, along with emerging battery cell technology."
The agreement calls for the West Plains PDA to build the facilities, provide rail access and lease the site to Mullen Technologies. The PDA is working with Mullen Technologies to secure a temporary facility of more than 100,000 square feet for battery research, production, development and initial assembly of the sports car.
"We are very excited about the letter of intent with Mullen," said Larry Krauter, CEO of the Spokane International Airport and PDA board chairman in the statement.
The West Plains PDA will finance construction of the facility by selling revenue bonds, to be paid back through the lease agreement with Mullen Technologies.
Spokane County Commissioner Al French said proximity to rail and the workforce in Spokane is desirable to Mullen Technologies.
"This is exciting news because when you are talking about auto manufacturing, you are talking about good paying jobs coming to the West Plains," he said. "These are advanced manufacturing positions that will raise the standard of living for everybody."
The Mullen Technologies site will be built in two phases.
First, a 500,000-square-foot facility for automobile manufacturing and research for the lithium battery, as well as an 800,000-square-foot building for commercialization of the batteries. The first phase is anticipated to be built by 2021 with completion of the second phase two to three years later, said Todd Coleman, executive director of the West Plains PDA.
Coleman said the West Plains PDA is aiming to attract advanced manufacturing and aerospace industries to the area, and in turn create innovative zones with facilities that allow colleges and companies to conduct collective research and development.
He added that the addition of Mullen Technologies could bring 100 engineering jobs paying salaries of $100,000 to $125,000.
"One advantage we have is the cost of living and quality of life, and (Mullen Technologies) believes they can pull engineers and workforce locally and augment that with folks from Michigan and other auto manufacturing hubs, because people would like to live here," Coleman said.
The Qiantu K50 is anticipated to launch in the U.S. in 2020 under a partnership with China-based Qiantu Motor. The high-performance sports car, powered by a lithium battery, is capable of reaching 60 mph in roughly four seconds and has a range of 250 miles.
The luxury car features an aluminum frame and aerodynamic carbon fiber design with high- quality leather sports seats, an LED lighting system, in-car solar energy air circulation system, 19-inch aluminum alloy wheels, six color options, a suite of safety technologies and three driving modes: adaptive, sport and boost.
Mullen Technologies unveiled the Qiantu K50 at the International Auto Show in New York last week.
Mullen Technologies, a privately-held company, owns several businesses including Mullen Auto Sales, a series of dealerships in California as well as Carhub, a digital platform for buying and selling cars. The company is planning an initial public offering in the third quarter of 2019.
Local journalism is essential.
Give directly to The Spokesman-Review's Northwest Passages community forums series -- which helps to offset the costs of several reporter and editor positions at the newspaper -- by using the easy options below. Gifts processed in this system are not tax deductible, but are predominately used to help meet the local financial requirements needed to receive national matching-grant funds.
Subscribe now to get breaking news alerts in your email inbox
Get breaking news delivered to your inbox as it happens.
---