News > Spokane
New grant-funded health care reporter Arielle Dreher starts in June at The Spokesman-Review
UPDATED: Thu., April 25, 2019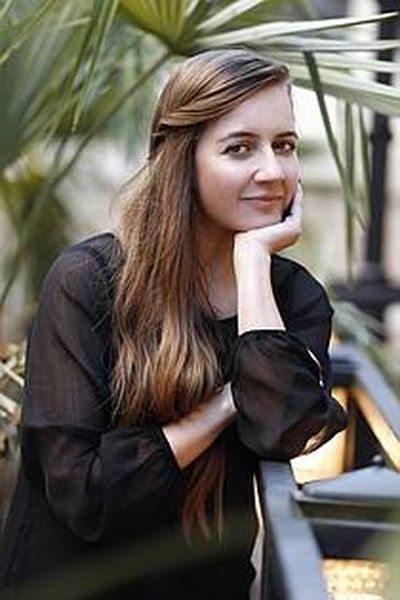 There are hundreds of untold stories about rural health care and precious few resources to tell those stories. Report For America, The Spokesman-Review and the Innovia Foundation have all committed to do something about that.
On June 4, The Spokesman-Review will welcome Arielle Dreher as our rural health care reporter.
Report for America is a national service program that places talented emerging journalists into local news organizations to report for one to two years on under-covered issues and communities. An initiative of The GroundTruth Project, Report for America addresses an urgent need in American journalism at a time when local news deserts threaten our democracy like never before.
"I'm really excited to return to my home state and report about the needs, challenges and solutions possible to meet rural health care needs in Eastern Washington," said Dreher, from Pasco.
Dreher is among 61 reporters in 50 news organizations across 28 states and Puerto Rico. The reporters, referred to as "corps members," were chosen after a highly selective national competition that drew nearly 1,000 applications.
Spokesman-Review editor Rob Curley said the newspaper was honored to be chosen as one of the program's recipients.
"One of the most underreported topics is the state of this country's rural health care," Curley said. "With Spokane's prominent role in this region's health care, it's a topic that is a natural fit within our newsroom.
"We want to help cover stories that not only matter here in the Pacific Northwest, but possibly even resonate throughout the rest of the nation. This is such an important subject that unfortunately doesn't get much attention. We want to help fix that."
The co-founder and president of Report for America Steven Waldman said: "The quality of the applicant pool was mind-boggling, and their spirit – the commitment to local journalism as public service – was genuinely inspiring."
Dreher is currently working as a freelance journalist and teaching assistant based in Andalusia, Spain. She is an honors graduate from Azusa Pacific University and earned a master's degree from Columbia University School of Journalism in New York City. She worked at the Jackson (Mississippi) Free Press for three years, covering state government and politics as well as education, criminal justice, and women's and LGBT rights.
"I believe local journalism is vital to democracy not only at a local level but also at a national one, and I learned this deeply during my time reporting in Jackson, Mississippi," Dreher said. "Local governments make decisions that impact people immediately, and without a local watchdog, those decisions are sometimes made without any question or second thought."
Report for America leverages a unique funding match model, paying half of a corps member's salary while encouraging and supporting its local news partners to contribute one-quarter and local and regional funders to contribute the final quarter.
The Innovia Foundation worked with The Spokesman-Review and Report for America to help find and support the local funding requirements.
"Innovia Foundation recognizes the importance of having a new public health reporter to address important issues and compelling human stories, especially in our underserved rural communities," said Innovia CEO Shelly O'Quinn. "Supporting this position aligns with our vision to create a vibrant and sustainable region, where every person has the opportunity to thrive."
Corps members will attend Report for America's intensive training in Houston in June, followed by the Investigative Reporters and Editors Conference before joining their newsrooms to launch their first year of service.
Curley said the newspaper is actively working to secure similar funding for other positions.
Local journalism is essential.
Give directly to The Spokesman-Review's Northwest Passages community forums series -- which helps to offset the costs of several reporter and editor positions at the newspaper -- by using the easy options below. Gifts processed in this system are not tax deductible, but are predominately used to help meet the local financial requirements needed to receive national matching-grant funds.
Subscribe to the Coronavirus newsletter
Get the day's latest Coronavirus news delivered to your inbox by subscribing to our newsletter.
---