Coeur d'Alene woman linked to 2017 killing of Shirley Ramey in Hope thanks to gun database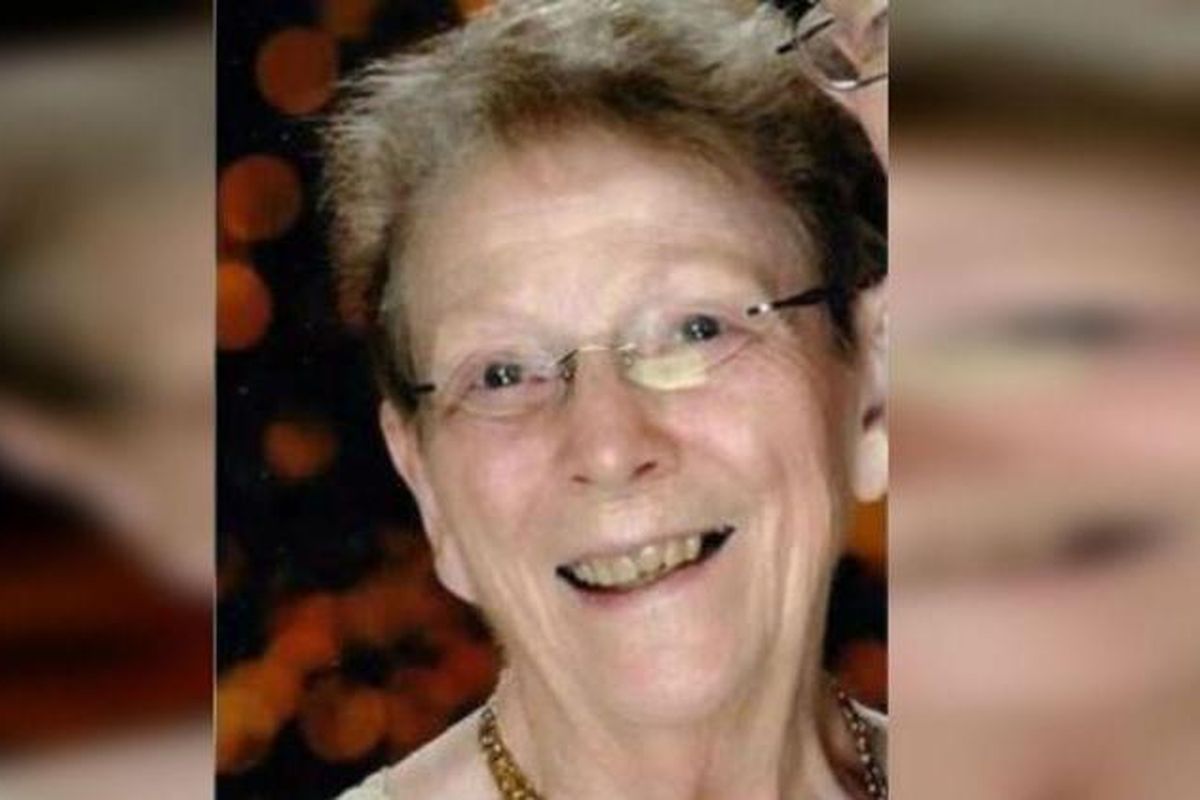 Two guns locked away in law enforcement evidence in Libby, Montana, were the key evidence the Bonner County Sheriff's Office needed to solve a two-year-old murder case, investigators say.
Bonner County Sheriff's Deputies arrested Judith Carpenter, 57, a real estate appraiser from Coeur d'Alene, Thursday night for allegedly breaking into a home in Hope, Idaho, and killing a 79-year-old great-grandmother, Shirley Ramey, before stealing a gun and a blouse on April 5, 2017.
Carpenter may never have come to investigators' attention had she not been arrested in a road rage incident in Libby, Montana, in the hours after the killing.
Carpenter pointed a pistol at another driver while on Bull Lake Road in Libby around 4:10 p.m. Mountain time, according to court records. Ramey was found dead at her home in Hope by her husband late that afternoon.
Inside Carpenter's car was a Savage Model 99 rifle later found to have been taken from Ramey's home and a 9mm Glock pistol. An FDJ-brand blouse is still missing from the Ramey home.
Bonner County entered the ballistics information from multiple 9 mm shell casings recovered around the Ramey's home into a national database in 2018, but the Lincoln County Sheriff's Office in Montana didn't enter information from the guns it seized from Carpenter in the road rage incident until this May.
Bonner County investigators were unable to report the stolen rifle in a national database until weeks after the killing because they didn't have the serial number.
Bonner County Sheriff Daryl Wheeler credited Bureau of Alcohol, Tobacco, Firearms and Explosives Special Agent James Butler for cracking the case because he reached out to surrounding law enforcement agencies asking them to enter any information about 9 mm Glock pistols recovered in the last two years into its national database.
Butler reached out to Lincoln County and found out they'd seized that model of pistol the same day as Ramey's murder and the road rage incident.
"If it wasn't for his tenaciousness and his interest in this case, we wouldn't be here today," Wheeler said.
On May 18, shell casings from Ramey's home were matched to the pistol seized from Carpenter. It's the first time the ATF's National Integrated Ballistics Information Networks, or NIBIN, has helped solve a homicide in Idaho, Wheeler said.
The NIBIN program takes a 360-degree, 400-pixel image of a shell casing and compares tool marks unique to each weapon to new entries in the database three to four times each day.
Law enforcement also found records that Carpenter had purchased the pistol in 2005 and checked it into border patrol custody before going to Canada three days before the killing.
"Really, based on the totality of all of the evidence, we have no doubt that we have the right person responsible," Wheeler said.
Carpenter told Lincoln County deputies after the road rage incident and Bonner County deputies at her home in June that she had come across the stolen rifle while urinating on the side of the road, according to court records. In the first version of her story, that happened in Montana. In the second version, she said she was in Hope and "nearly described" Trestle Creek Road, where the Rameys lived.
Blood found on both guns was submitted to the Idaho State Crime Lab for DNA testing for further confirmation.
Authorities have not discovered any previous links between the two women and Carpenter had no criminal record before that day.
"It appears that it was a random shooting based on our investigation so far and that she had driven up that road and somehow ended Shirley's life," Wheeler said.
Born Shirley Ann Proctor, Ramey was a former city clerk in Hope. She graduated from Newport schools in 1957 and later attended Eastern Washington University, Washington State University and North Idaho College. She and her husband, Daryl, were married for 57 years. Besides her husband, she was survived by a sister, two sons, two grandchildren and a great-grandson.
"I met with Daryl (Shirley Ramey's husband) and he was relieved," Wheeler said. "It's affected the whole community in Bonner County, especially in Hope and Clark Fork. It's a very tight-knit family."
Bonner County Court documents unsealed in 2017 indicated that sheriff's Det. Gary Johnston told a judge that Ramey was shot "execution style" twice and that her husband found her lying on the floor near a sliding glass door. Johnston said Ramey's husband was playing cards with friends at a senior center that afternoon and had been ruled out as a suspect. Her husband also voluntarily let investigators test his clothes and hands for gunshot residue.
Another man, Nathan Utt, was identified as a suspect 24 hours after the murder, and investigators initially believed he had fled to Oregon. The U.S. Marshals office helped track Utt to an Amtrak train that was set to arrive in Spokane, where he was arrested. After being transferred to Bonner County, investigators learned Utt had an alibi that put him in another state at the time of the killing. He was exonerated within a day of his arrest.
Utt became a suspect because a trailer he owned and parked outside the Ramey's home on Trestle Creek Road was hit with gunfire from the same handgun used to kill Shirley Ramey.
"And we had video from a bar a few days before that (of him) boasting that he was going to shoot two old people," Wheeler said.
Wheeler said Friday that law enforcement in Montana likely didn't consider the possibility of Carpenter's involvement in the Hope case because Idaho authorities already had named Utt as a suspect. And the sheriff's office was intially unable to determine the serial number of the stolen rifle and did not list it as stolen for weeks.
Investigators said on April 12, 2017, that no other suspects had been identified at that time but that the investigation was continuing
Carpenter has been a licensed cosmetologist in the state of Idaho since 1991 and a licensed real estate appraiser since 2005. State records show she operated an appraisal business in the West Prairie Shopping Center in Hayden.
Her neighbors in Coeur d'Alene said they were shocked to hear she was implicated in a crime.
She has lived in the same home – at 770 W. Elmgrove Court – for about two decades and was known as a friendly introvert who mostly kept to herself. Her grandchildren were at the home often, and she was also active in the yard mowing the lawn and recently rebuilding a stone retaining wall.
Les Gerloff, Carpenter's neighbor across the street, described her and the man she lived with as "totally normal, wonderful people."
Elizabeth Barker, a next-door neighbor of Carpenter's for less than a month, said she only talked with her twice and mostly about overgrown trees and a fence that was built 9 inches too far across Carpenter's property.
"She was really, very nice," she said.
Barker heard that Carpenter did not get along with the previous neighbor but has always had friendly interactions herself, she said.
Carpenter's arrest late Thursday night caused a disturbance and many neighbors watched from their front windows. They described multiple law enforcement agencies arriving in their cul-de-sac late at night and calling on a loudspeaker for someone to come out with their hands up.
Barker said she saw a SWAT team sneaking through her backyard and a SWAT vehicle just outside their door.
"I would've never dreamed" she would be implicated in a crime, Barker said. "I just texted her saying, 'Do you know what happened last night?' "
Carpenter was charged with first-degree murder and bail was set at $1 million Friday. Wheeler said she has made no statements about the charges against her.
---