Beggs and Wendle in lead for Spokane City Council president; Fagan lags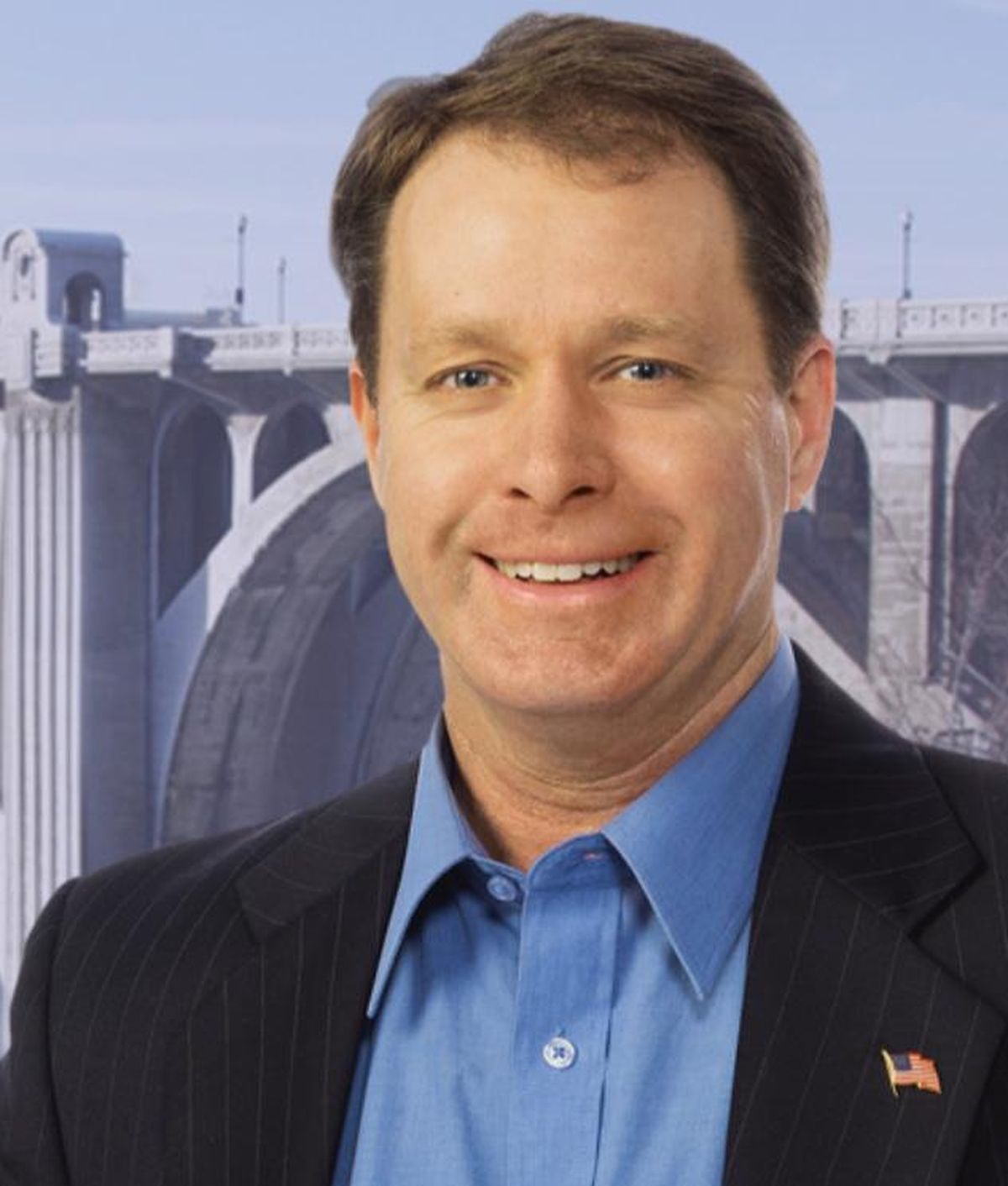 Voters appeared to lift a political newcomer to potentially lead the Spokane City Council, while incumbents cruised to easy victories in two contests Tuesday.
City Councilman Breean Beggs was leading the race for Spokane City Council president after early primary returns, followed by Cindy Wendle, who is seeking her first political office but was able to raise substantial political funds.
Down the ticket, voters throughout Spokane largely set the table Tuesday for an ideological showdown for the future of the city in November, pitting sitting council members against candidates who promised change to the panel's perceived liberal supermajority.
Council president
The race for City Council president pitted two sitting members of the council against Wendle, who despite her lack of resume in city politics was able to raise substantial campaign funds.
Beggs, an attorney with a background in social justice who has represented the South Hill on the council since 2016, raced to an early lead with 10,718 votes.
Wendle finished the night in second place with 9,349 votes.
Mike Fagan, who has earned a reputation as the council's most conservative member, sought a promotion after two terms representing the northeast district but trailed Beggs and Wendle with 8,093.
More ballots will be counted on Wednesday.
The race also featured Phillip Tyler, former president of the Spokane chapter of the NAACP, who has been dogged by accusations of abuse by multiple ex-wives. He came in a distant fourth.
Beggs said he was confident heading into Tuesday's election that he would come out on top.
"She and I have run positive campaigns as far as each other goes so far, and I anticipate more of the same," Beggs said. "The difference right now, I would say, is I have a lot of specific proposals and have been working to implement them."
Wendle said she is encouraged by the initial results and said she wants to "be a voice for the people of Spokane" who feel they haven't been heard.
"We've got some very complex issues that are going to take a fresh perspective. Two incumbents have been on the council for a while and we haven't seen results," Wendle said. "The voters are saying they believe that there's a new direction to be taken."
Wendle's background is primarily in business. As co-owner of the Northtown Square shopping center, she manages a commercial real estate portfolio that includes tenants like Red Lobster and Starbucks.
Wendle positioned herself in the political center between the two members of the council also seeking the job, with Beggs on the left and Fagan on her right, and as a nonpartisan candidate for a nonpartisan race.
Prior to his appointment to the council, Beggs served as director of the Center for Justice from 2004 through 2010. He has argued that he has a track record on the council of bringing people from opposing viewpoints together.
In the months leading up to the primary, Wendle substantially outspent Beggs, by a nearly 2-to-1 margin. In addition to the $57,591 Wendle's campaign spent on the race directly, she was the beneficiary of $80,679 in independent expenditures made by political action committees in support of her candidacy.
Beggs spent $33,633 on the race, Fagan $18,665, and Tyler $6,098.
City Council, District 1
The biggest toss-up on the primary ballot in the city of Spokane was the contest for Fagan's open City Council seat in the northeast. The lure of a race without an incumbent drew seven challengers along the political spectrum, all of whom agreed their corner of the city needed more attention at City Hall.
Voters in the district showed a preference for a candidate who would fit the conservative mold left by Fagan.
Emerging from the scrum was Tim Benn, who unsuccessfully ran against City Councilwoman Kate Burke two years ago and is a political ally of Fagan's. He received 1,558 votes. Benn said Tuesday he'd been participating in his neighborhood's Night Out Against Crime event and hadn't checked the numbers, but was pleased with the early returns.
Nipping at his heels was Michael Cathcart, executive director of the pro-business advocacy group Better Spokane and a frequent critic of the City Council led by Ben Stuckart, with 1,508 votes.
"This is not what I was expecting. In my mind, it demonstrates I've got appeal across all the different demographics," Cathcart said.
Naghmana Sherazi, a Pakistani immigrant making her first run for city office, was trailing in third place with 1,070 votes. Also running were Jerrall Haynes, Louis Lefebvre, Krys Brown and Doug Salter.
Benn and Cathcart both identified property crime and homelessness as issues on the campaign trail. On Tuesday, they sought to demonstrate their backgrounds as a reason northeast Spokane voters would support them in November.
"I know that he's going to have a lot of money," Benn said. "It's up to voters if they'll respond to the local guy just having a message, take care of their concerns and focus on property crime and the streets. If they respond to that or they'll respond to marketing."
"I've got a stronger background, I have more knowledge and I'm prepared," Cathcart said. "The numbers represent I've got cross-appeal to voters on all sides of the political aisle."
Cathcart spent $16,485 in support of his bid for office. Benn spent $3,925.
City Council, District 2
Council member Lori Kinnear won a chance at a second term representing the South Hill. Earning 7,081 votes, she likely will be joined on the ballot by Tony Kiepe, who finished second with 2,763.
Real estate agent Liz Fleming finished third with 2,076.
Kinnear has asked voters to allow her to continue the work she's begun in her first term.
Kiepe jumped into the race in part because he viewed the current City Council as drifting too far to the political left. As a member of the council, he promised to ensure "everybody is heard, not just progressives."
City Council, District 3
City Councilwoman Karen Stratton will also defend her seat in November's election, emerging from a six-member field that had been critical of her positions on road diets and her adversarial posture with the mayor's office.
"I've always thought, since I was first elected four years ago, that if I stayed connected to my district and their concerns I'd be all right," Stratton said. "I think I proved that tonight."
Stratton received 5,053 votes. Her opponent will be Andy Rathbun, a longtime resident of the West Central neighborhood and retired U.S. Air Force lieutenant colonel who'd questioned the councilwoman's adherence to promises of local campaign finance reform in his own largely self-funded push for office.
"The big news, for me, is that Karen had less than 50% of the votes," Rathbun said Tuesday. "That's very encouraging to me."
Stratton said she hoped the campaign would remain positive, while Rathbun said he looked forward to late returns tilting in his favor. He received 2,533 votes.
Also running were Jeff Martin, Christoper Savage, Jeff Rugan and Ken Side.
Ahead of the primary, Rathbun spent $38,623 in support of his candidacy. Stratton had spent $14,248.
---