Sports
A Grip on Sports: Will you know half the names playing in tonight's Seahawks' exhibition? Don't bet on it
Thu., Aug. 8, 2019 A GRIP ON SPORTS • Does it seem to you August is just flying by, or is that just the view from here? Maybe it's the heat, as much of the day is spent hiding in the basement hoping the air conditioner won't break. Or maybe it's the reward at the end of the month, football games that actually mean something.
•••••••
• Tonight the Seahawks, or, more precisely, folks wearing Seahawk uniforms, will take the field against guys dressed in Denver Bronco uniforms.
The NFL preseason begins in the Pacific Northwest. Woo-hoo.
Yes, we are aware some of you are so excited you are about the wet your Hawk towel and twirl it in the air. Please do. The water will cool off everyone within a half-block of your location. Honestly, though, I don't get it.
Years ago the NFL marketing folks – the best in the sports business in those days – went on an Attila the Hun-type rampage to excise the word "exhibition" from the American NFL lexicon. They replaced it with "preseason." It was more accurate, they proclaimed. Baloney.
These four games, especially the first one and the last one, aren't about getting the name players ready for the regular season. They are about two things: trying to discover if there are any hidden gems on the roster and, most importantly, making the cash register sing.
As Wycleaf Jean once croaked, dollar, dollar bill y'all.
There are a lot of dollar bills to rake in these first four weeks. The football questions? Most of them are answered on the practice field or during scrimmages with other teams, if that's what you want to do.
Cheer if you want tonight. Have a party while you watch. But please don't call it an exhibition … of football excellence. It isn't.
Oh, and by the way, the Broncos are favored by 3.5 points. Yep, if you want, you can bet on the Hawks' first preseason contest. If you do, get help. Soon.
• The reason the Broncos are favored on the road? More than likely it's because Russell Wilson won't be playing. The Seahawks are starting Geno Smith instead. Then Paxton Lynch, a former Bronco, will also play considerably. It's Pete Carroll's way of seeing if he actually has an NFL-caliber backup or if the next few weeks must be spent searching for one.
•••
WSU: Ask any coach in any sport what trait they would love to see from their most-talented player and to a person they will almost all answer they want them to be the hardest worker in practice. Combining those two skills, ability and hard work, set a tone for the rest of the team. Of all the holes departed safety Jalen Thompson leaves at Washington State, setting the tone at practice might be the biggest one. Theo Lawson examines that in today's story from Lewiston. … Theo also has his usual practice report as well as a news story on why one player may not be in camp. … He and Larry Weir also talked yesterday for the latest Press Box pod. … Elsewhere in the Pac-12, the defense made Washington's quarterbacks look bad yesterday. … Oregon has to come up with a replacement flanker for a few weeks. … Where is the Oregon State athletic department headed? Scott Barnes has some answers. … A new coach means new roles at Colorado. … Utah has some depth at quarterback this season. … UCLA may be young but it has a Boss. … USC has some youth it's counting on as well. … Arizona State is still trying to figure out who will be its quarterback but other spots are even more of a question mark. … An Arizona safety is trying to turn over a new leaf. … There is basketball news as well, including some bad news for the Arizona Wildcats. Brandon Williams will miss the season due to a knee injury. … Utah's NCAA problems haven't caused a loss of confidence in the administration.
Gonzaga: The women are about to head to Europe for a series of exhibition games. Everyone is going, even the newcomers. Jim Allen introduces you to the Zags' newest pair of twins, bringing the total to four on the roster. Four twins, not four sets of twins, just to be clear.
EWU: There is probably no better correlation to college offensive success than the number of starts the school's offensive line has made. It's no wonder Eastern is ranked fourth in the nation, what with the seniority the Eagles have up front. That's the subject of Ryan Collingwood's story this morning. … Ryan also has a piece on the basketball schedule, which includes for the first time in a while a visit to Gonzaga.
Idaho: It's been more than a year since running back Dylan Thigpen tore up his knee in a spring game. His long, hard road back from the major injury has finally led him back on the field. Peter Harriman details just how far the redshirt junior has come.
Indians: Around the Northwest League, Eugene has said goodbye to a couple more players who are moving up. … There's a homegrown talent backing up in Everett.
Mariners: The losing streak is over. At least the one the M's were on. And they beat the Padres, which was rare this season. … Mitch Haniger could be back soon. … Tim Lopes has experienced an eventful two weeks. … Gene Warnick has an Out of Right Field recap from the win.
Seahawks: Besides the news Wilson won't play tonight, there are some other things to watch in the exhibition, including this guy. … L.J. Collier heard some good news recently. … Mychal Kendricks has a new sentencing date. Maybe it can be pushed back six months again?
Sounders: Portland fell in the U.S. Open Cup semifinals, losing to Minnesota for the second consecutive match.
•••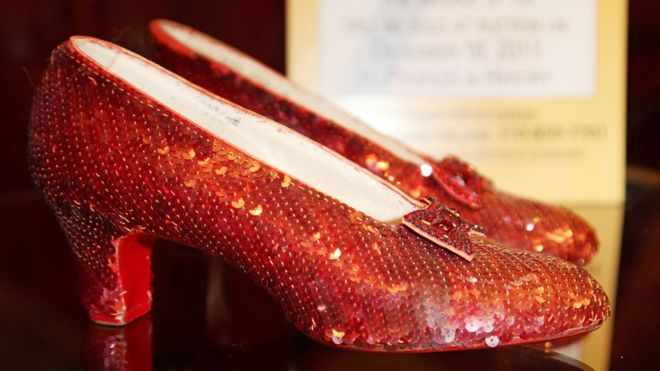 • This Sunday marks 40 years since Kim and I were married. I am at a loss. She doesn't wear jewelry, except for one special piece, so getting her a ruby anything is out of the question. And I screwed up last week when we bought a new car, because I could have grabbed a ruby one and passed it off as her anniversary gift – even though I am driving it. (Wait, maybe it's a good thing we went with blue.) But now I'm stuck. What the heck do I get? Dorothy's slippers are bit out of my price range. You think one of the Costco barrels of Red Vines will do? They are pretty much a ruby color. How about if I donate blood in her name? That involves ruby-red stuff, right? I'm flummoxed by this whole deal. Help. Until later …
Subscribe to the sports newsletter
Get the day's top sports headlines and breaking news delivered to your inbox by subscribing here.
You have been successfully subscribed!
There was a problem subscribing you to the newsletter. Double check your email and try again, or email
webteam@spokesman.com
---