Sports
A Grip on Sports: It may not be about the toons anymore, but Saturdays are still special no matter your age
Sat., Aug. 10, 2019 A GRIP ON SPORTS • Those of us a certain age remember Saturday mornings as the be-all and end-all of kid-dom. No school on the horizon. Bugs Bunny and Underdog on TV. Sugar-filled cereal in the bowl. Perfection. Really, though, nothing has changed in adulthood.
•••••••
• Just substitute work for school, football for the Roadrunner and doughnuts for cereal. That's the adult formula.
The best part of Saturdays, college football season, hasn't really kicked in yet. But we've seen enough sneak previews to know it will be wonderful again. One of those previews came late last night in Pullman, as the Washington State Cougars squared off against each other.
There were winners and losers, sure, but when both are contained within the same talent pool, it's hard to discern. And never forget coaches are looking for different results than you and me, not just on the scoreboard but in the film room as well.
When a, say, Rodrick Fisher, blows by a defensive back and catches a deep ball, most of us might place the blame on the closest defensive player. In actuality, that's not where the blame may lie. He may have done exactly what the call asked him to do, and someone else was at fault.
That's why film was invented.
Anyhow, Idaho will hold its first scrimmage today. Eastern will soon. The real college football season is just weeks away. Decisions will be made. Starters will be named. Tailgate parties will be planned.
Saturdays will be perfect once again.
• Actually, today will be pretty darn perfect, though there is rain in forecast this evening. The temperature won't be in the 90s, as it was during the week, but the sun should show itself enough to warm up old muscles.
If you have a series of chores you need finished before the football season kicks in full throat, then I suggest this is a good Saturday to get them done. Or if there is a desire to get out on the water, this morning is the time. Or maybe you want to lose yourself in the woods while the pine trees still smell like summer.
It's Saturday. It's all possible.
•••
WSU: Theo Lawson was in Martin Stadium last night and he observed the scrimmage. Unlike the coaches, however, he doesn't have the luxury of watching the film before making judgments. He mentions five players who helped themselves in the couple hours. …. Theo also has video interviews of Mike Leach, Gage Gubrud and Max Borghi to share. … Elsewhere in the Pac-12, we start in Seattle, where Washington has a really good center. … The position of the day at Oregon? Wide receiver. … Oregon State's defense welcomed back a safety. … Changing positions is all the rage at Colorado. … For once, Utah doesn't have an All-American kicker on the roster. … USC hopes its scrimmage helps figure out who starts at quarterback. … Arizona State will make that decision Monday. … UCLA has some old players in new numbers. … Locally grown wide receivers are actually staying at Arizona.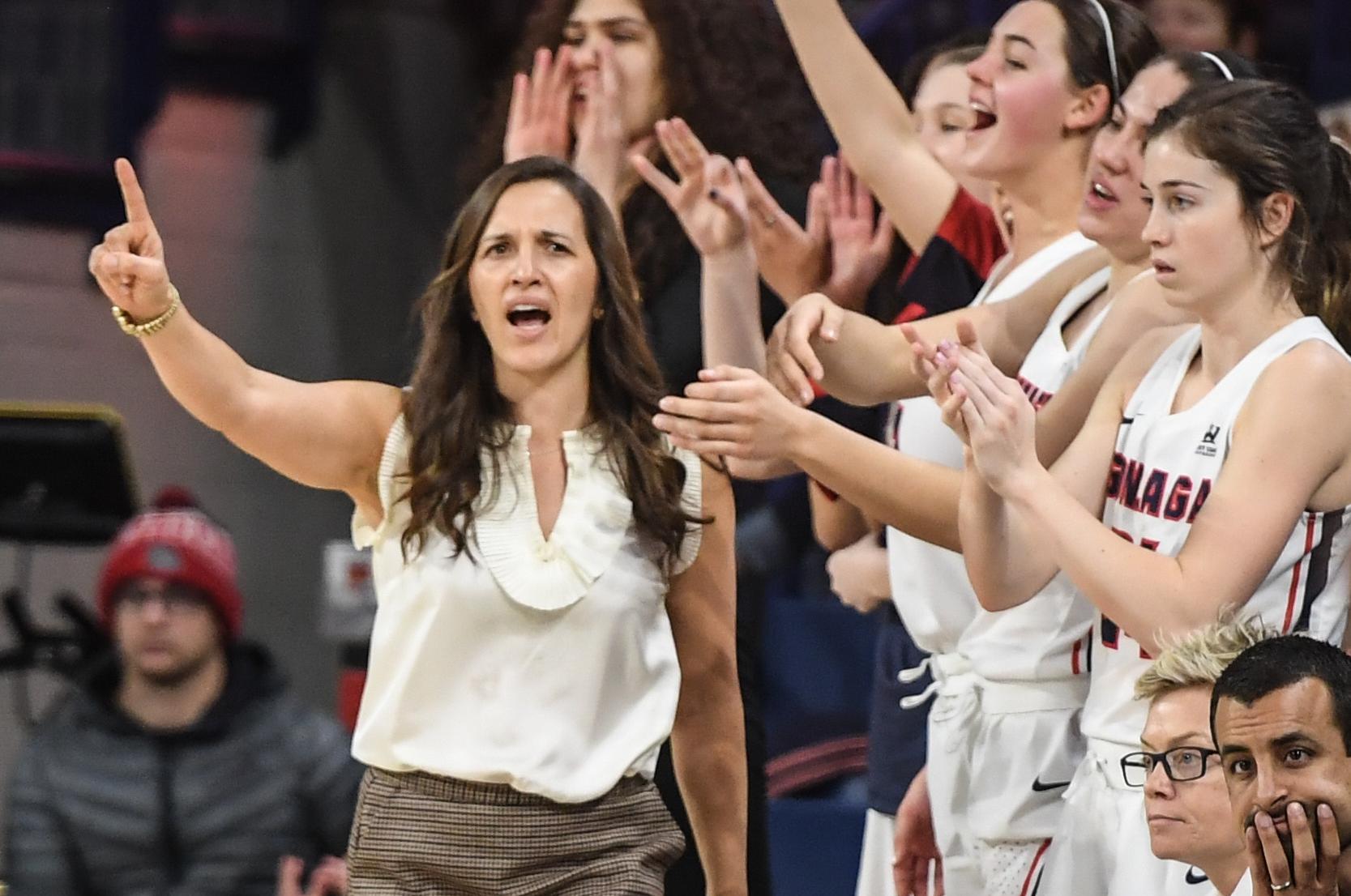 Gonzaga: The Zag women are off to Europe for some basketball and sightseeing. Sounds like the plot of the newest Melissa McCarthy comedy. Wait, I may have to sell that treatment. Anyhow, Jim Allen has this preview of their adventure. … Around the WCC, BYU's Yoeli Childs came back for another year but he made some mistakes in regards to the NCAA's new draft process. As a result, he has been suspended nine games.
Idaho: As we said, the Vandals will hold a scrimmage today. Peter Harriman talked with coach Paul Petrino for this preview. … Larry Weir spoke with interim basketball coach Zac Claus for the latest Press Box pod.
NIC: An interesting story out of Coeur d'Alene. Ryan Collingwood has learned the Cardinals' basketball program is in trouble with the NWAC for some impermissible housing payments for players. The school is in the midst of appealing the conference's sanctions.
Indians: Spokane moved back in front of the North Division second-half race with a 9-2 win over Tri-City. Dave Nichols was at Avista and has this game story. … Elsewhere in the Northwest League, Everett picked up a win in Canada. … Boise snapped Eugene's five-game winning streak.
Youth sports: The Coeur d'Alene Little League team will play Oregon today with a berth in Williamsport on the line. Cd'A got past Washington 14-9 yesterday. … It's Saturday, so Chuck Stewart has his youth sports notebook. He covers skating, basketball, baseball, track and field and shooting.
Seahawks: Rookie safety Marquise Blair had some big hits last year for Utah. A few of them, however, were too big. His hits for the Hawks in his preseason debut were nearly perfect. … Will Blair make the final roster? Bob Condotta makes his best guess about the 53-man unit.
Mariners: The bullpen did it again last night, blowing a lead in the ninth, but that shouldn't be a surprise. The M's traded away most of their major-league caliber relief pitchers to stock the farm system. … When the Rays come to town, it's always old-home week. Mike Zunino is one of those guys. And a couple of pitchers, including Spokane's Andrew Kittredge, are included. … Though the trade deadline is past, Jerry Dipoto found a way to make a couple minor league deals.
Sounders: Though Seattle picked up a couple transfers before the deadline, they won't be in the lineup today for the afternoon match with New England at CenturyLink.
•••
• I know. Many of you work Saturdays. It's the way of the world. So did I for many years. So did Kim. If you are in that category, then sorry about rubbing it in a bit this morning. Until later …
Subscribe to the sports newsletter
Get the day's top sports headlines and breaking news delivered to your inbox by subscribing here.
You have been successfully subscribed!
There was a problem subscribing you to the newsletter. Double check your email and try again, or email
webteam@spokesman.com
---