Sports
A Grip on Sports: A new-look Gonzaga roster will face a back-loaded WCC schedule next season
Wed., Aug. 14, 2019 A GRIP ON SPORTS • When is it too early to start talking about the next college basketball season? The answer to that question is simple: never.
•••••••
• The West Coast Conference released its schedule for next season yesterday and, for once, the WCC seems to have been kind to Gonzaga.
How's that again? The Zags' final six games are at Saint Mary's, at Pepperdine, home vs. USF, at BYU and at home vs. San Diego and Saint Mary's. That's as close to a Murderer's Row as the conference can get.
But it also fits well with what will be a new-look Bulldog team.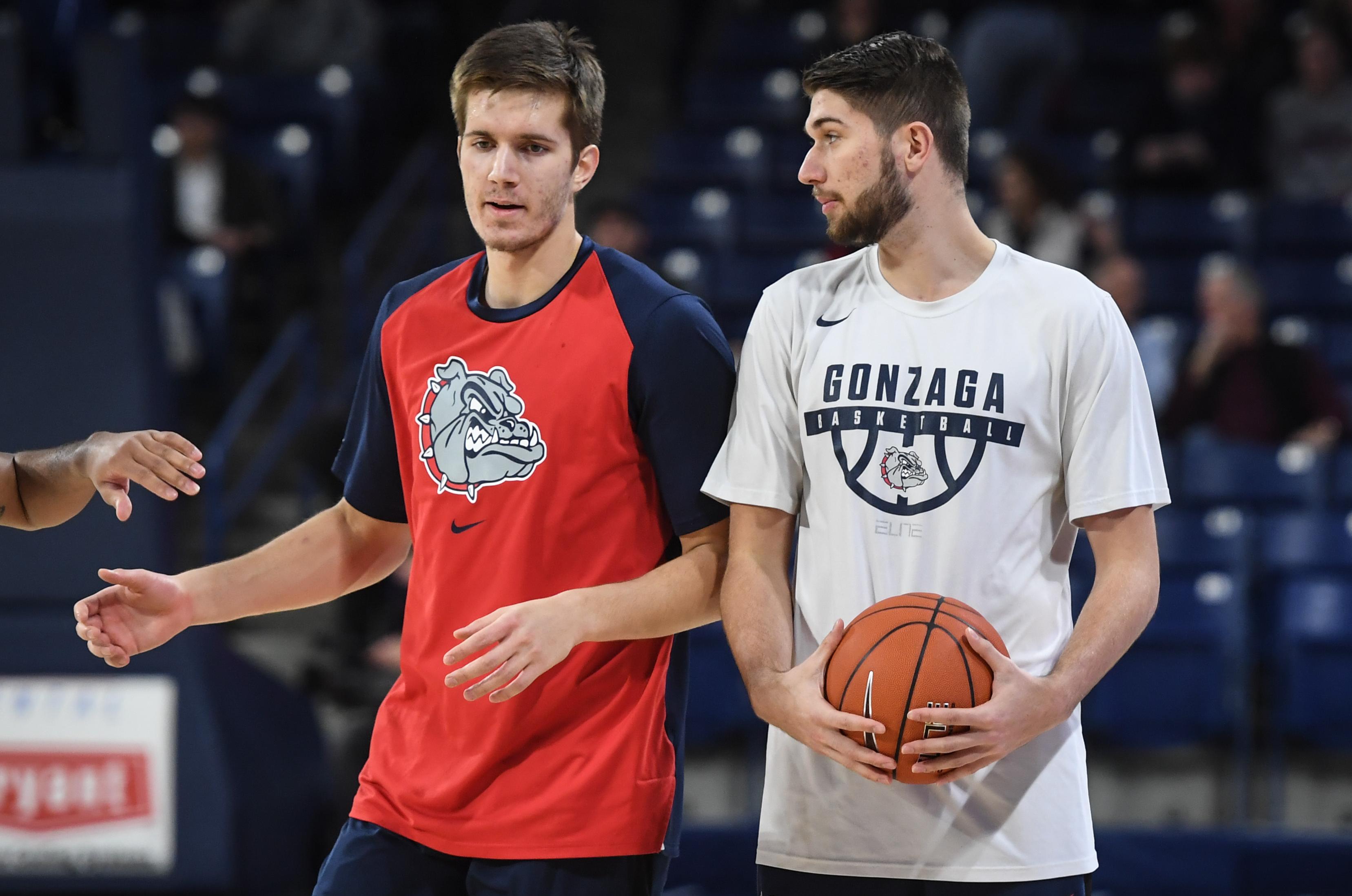 The Zags are in reloading mode. Gone are two first-round NBA draft picks, a record-setting senior point guard, a shooting guard with range to the river, a rebounding machine and a grad transfer guard. What returns? One starter in Corey Kispert and one should-have-been-a-starter in Killian Tillie. That's it.
Filip Petrusev played a bit when Tillie was out with his injury and Joel Ayayi watched a lot. Those are their returning non-freshmen scholarship players.
Tillie is one of three seniors. He's joined by two transfer guards from the state of Texas, Admon Gilder (Texas A&M) and Ryan Woolridge (North Texas).
That's it for college experience.
There are a half-dozen freshmen on the roster. Six. At least one or two are going to be counted on to contribute. It's inevitable.
Will the roster be better prepared to face the best the WCC has to offer early in the season or late? That's another question where it seems the answer is simple: late.
Mark Few and his staff develop players. That's what they do. The Rui Hachimura who walked through the McCarthey Center doors as a freshman was nowhere near the player who walked out and into the NBA this spring. And he's not an isolated case.
Now not everyone improves like Hachimura or Brandon Clarke or dozens of other former Zags who have spent time in the GU gym. There have been misses before and will be in the future. But the six incoming freshmen, which includes a Gonzaga Prep graduate (Anton Watson) and another Washington product (Brock Ravet), will certainly be better the last three weeks of the regular season than they were to start. There's an inevitability to it.
That's assuming everyone, including the upperclassmen, stay healthy. For one of the few times in the past decade, injuries will be tough to overcome. The depth, experienced depth, just isn't what it's been of late.
If the Zags enter the final three weeks of the WCC schedule with everyone available, they will be fine. And better than Jan. 2, when the conference begins.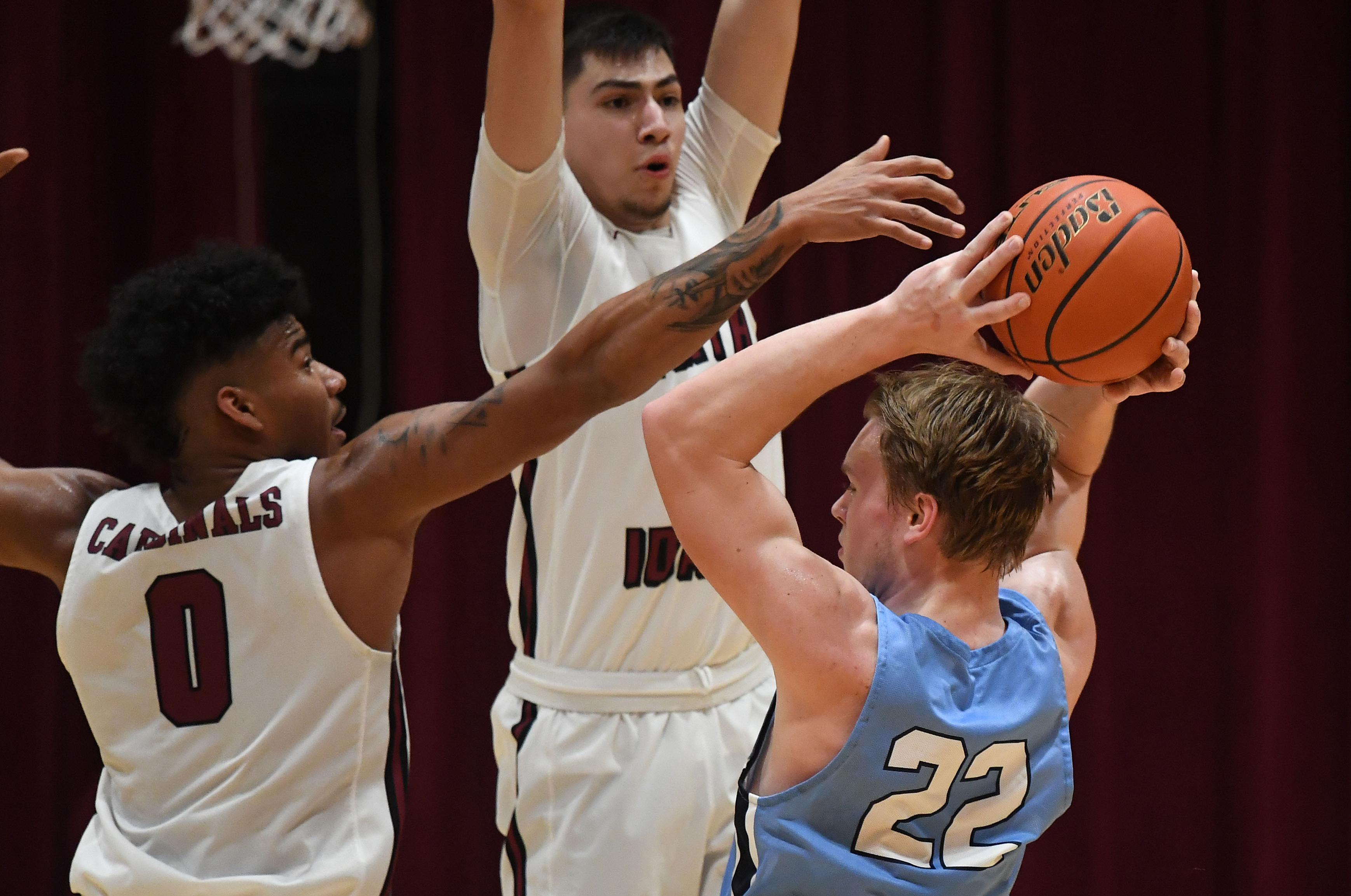 • The NWAC lowered a sledgehammer on North Idaho College's men's basketball program yesterday, stripping the Cardinals of the last two conference titles, limiting the aid they can hand out, banning them from the postseason for the next three years, suspending coach Corey Symons for 10 games and fining the school a bunch of money.
That's an impressive list.
When NIC left the national junior college ranks a few years ago and made the decision to become part of the Northwest Athletic Conference, the Cardinal hierarchy knew they were making a sea change. No longer would the school or anyone associated with it, be allowed to pay for room and board or to cover the full cost of tuition as was the case in the past.
It seems, however, that somehow the message wasn't received – or it was ignored. Reading through the violations, and NIC's responses as reported by Ryan Collingwood, they don't seem as egregious as originally thought. The bottom line is, however, they gave the Cardinals a competitive advantage in a conference that has tried to ensure each school has a level-playing field on a budget all can afford.
Junior college athletics are under the budget microscope throughout the country, with football programs, which are not cheap, and other sports disappearing at an alarming rate. The NWAC has always tried to control costs, which is why North Idaho decided to join in the first place. Even if the money that changed hands didn't come from the athletic department's budget, it gave the Cardinals an edge in recruiting.
Someone in the department had to know it was going on and it was outside the rules. Or, at the least, should have known. And that's why the conference came down with vengeance.
• I can assure you the first thing Cougar fans thought of yesterday when ESPN announced College GameDay would open the season at Disneyworld wasn't "that's nice."
Nope. The first thing they thought of was their flag. And how would it wave at a place that doesn't allow such things?
At first glance, the Magic Kingdom's ban on flags, signs and such would seem to preclude another appearance from Ol' Crimson. But don't worry. ESPN isn't about to let the streak disappear – it is at 224 – in such a Goofy manner.
The self-proclaimed worldwide leader is also part of the Disney world, and understands the importance of symbols and symbolism. The WSU flag will be somewhere on the set. Heck, Lee Corso might wave it for the entire show. But it will be there. Some how, some way.
• Washington State, Mike Leach, Hard Knocks? Yes please. Make it happen Pat Chun and HBO. That is all.
•••
WSU: There was another practice yesterday and Theo Lawson was at Martin Stadium to watch and write this report. Great. But it is the other stories we wanted to read. Theo has the "Hard Knocks" information – Mike Leach was more than willing to talk about it – and the GameDay story covered for you. … Theo also has videos from interviews with Misiona Aiolupotea-Pei, Anthony Gordon and assistant coach Matt Brock. … Elsewhere in the Pac-12, Washington's receivers are a big story. But the quarterback battle is bigger. … The Oregon defense is under new management. … Oregon State focuses on up front with the offense. … A Colorado running back wants to pass block better. … Andy Ludwig is back at Utah, leading the offense. … Youth – and the Air Raid – will be served at USC. … UCLA has a kicker of note – and name. … As Arizona State names a starting quarterback, it also means backups were named as well. … Arizona's receivers are a big story.
Gonzaga: Yep, it may be the middle of August but Jim Meehan has the story of the Bulldogs' conference schedule.
NIC: As we said above, Ryan has more on the NIC punishment in this story.
Indians: Spokane has played Boise seven times this season and won all seven. The latest was last night in Boise and sent the Indians home with an 11-8 second-half record. … Dave Nichols prepares us for the six-game homestand with this story on first baseman Blaine Crim. … Elsewhere in the Northwest League, Everett picked up a key win against Hillsboro. … Visiting Vancouver held Eugene to two hits in a 9-0 win.
Seahawks: The Hawks' long snapper has gotten paid. … The offense has to be better this season. … The Hawks' training camp is about over. They held their 14th practice yesterday. … DeShawn Shead is a throwback to the Legion of Boom in more ways than one.
Mariners: Kyle Seager, who has been hot, hit three home runs yesterday and the M's won. His last home run actually bounced off a couple Tiger outfielders. … The rotation should change some down the stretch. … Gene Warnick is back with his Out of Right Field recap. And he mentions Seager's hot streak coinciding with something I wrote. Coincidence? Yes.
Sounders: There are new members of the franchise's ownership group. Big names? How about Russell Wilson, Ciara and Macklemore? … The defense could use some new names.
•••
• When I was sitting on the deck last night after 9 p.m., reading a good book and sipping some decaf coffee, I realized how good we have it around here. This time of year is something special. I'm trying to soak in as much of it as possible, with the hopes it will still be warming up my memories come mid-January. Until later …
Subscribe to the sports newsletter
Get the day's top sports headlines and breaking news delivered to your inbox by subscribing here.
You have been successfully subscribed!
There was a problem subscribing you to the newsletter. Double check your email and try again, or email
webteam@spokesman.com
---