Possible E. coli contamination keeps Marshall residents without safe water Kathy Kafka twists open the spout of a 250-gallon water tank on top of a trailer in her back yard in the tiny Spokane County town of Marshall and watches water pour into jugs that will be used to wash dishes and be lapped up by her dogs and cats.
Kafka is one of about 75 residents in Marshall who have been forced to find alternative sources of water after the town's well pump broke Aug. 7.
While a new pump began sending water into houses on Thursday, according to Jim Brown, president of the Marshall Community Water Association, the private purveyor of the town's water, it wasn't the kind of water anyone would want to drink.
It was possibly contaminated with E. coli, according to a flyer the Marshall Community Water Association distributed to residents Tuesday.
The water was under a boil order as of Friday afternoon and may only be used to flush toilets.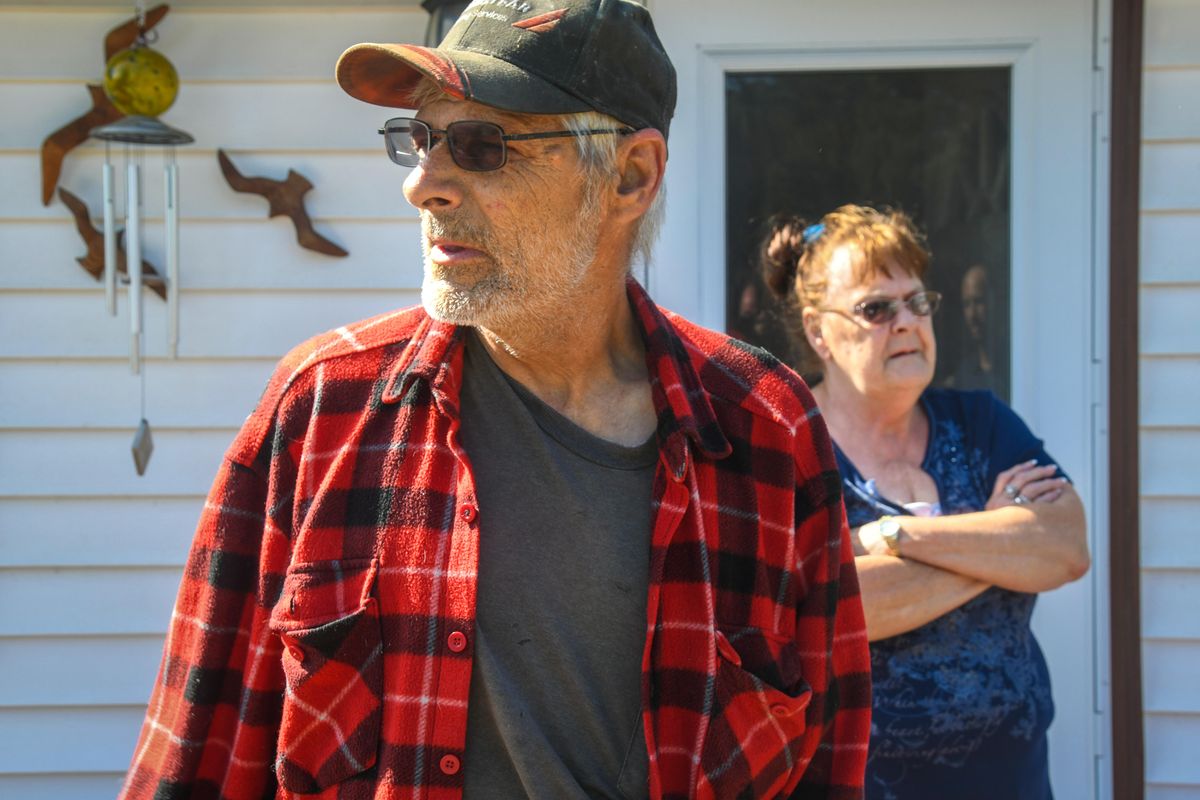 Brown said he didn't know how long residents will have to wait until the boil order is lifted. But Kristen Maki, a Washington State Department of Health spokeswoman, said Friday that the department expects to test the water early next week. If those tests come back clear of E. coli, the ban on drinking the water will be lifted, Maki said.
In the meantime, Marshall residents have been picking up cases and bottles of water at Brown's shed, where community members have donated hundreds of gallons of water.
A pair of area Lowe's Home Improvement stores were among those who made a donation. A Lowe's manager at the North Division location said the store partnered with the Lowe's in Coeur d'Alene to donate two pallets of water and some buckets to Marshall with the intent of being a good community partner.
Eastern Washington University also invited residents of Marshall to use its shower facilities at the University Recreation Center, 1012 Cedar St. in Cheney, from 8 a.m. to 7 p.m. Residents can also use the university's Sports and Recreation Center locker room facilities on Washington Street, next to the tennis courts, from 6 a.m. to 7 p.m. through Sept. 25, according to a news release.
The water in Kafka's portable tank comes from her son's well, which lies a short drive away. She and her husband, Steve Kafka, have been using it for everything, including drinking.
Steve Kafka has been volunteering some of his time to help install the town's new water pump, which lies about 100 feet behind his house. Like Brown, he said he was unsure when the water will be running and drinkable from the tap.
"It's a work in progress," he said.
Marshall resident Pete Aiello has been buying his own water because he has "neighbors who need it more than I do."
He estimates he's spent about $150 to $200 on water at the Cheney Safeway.
Another issue Aiello and other Marshall residents face is their gardens drying up and dying because they can't be watered. Aiello said he grows carrots, radishes, onions, potatoes, corn, pumpkins, sunflowers, peas and beans. But so far only the radishes are showing signs of wilting.
"A lot of people have a large garden," he said. "Without water, we're going to lose hundreds of dollars of food. It's going to die on the vine."
Aiello said he has not been told when to expect to get water back.
"We have no idea when we're going to have drinking water again," he said. "That's kind of frustrating."
---