Small plane crashes in Whitman County, injuring pilot, passenger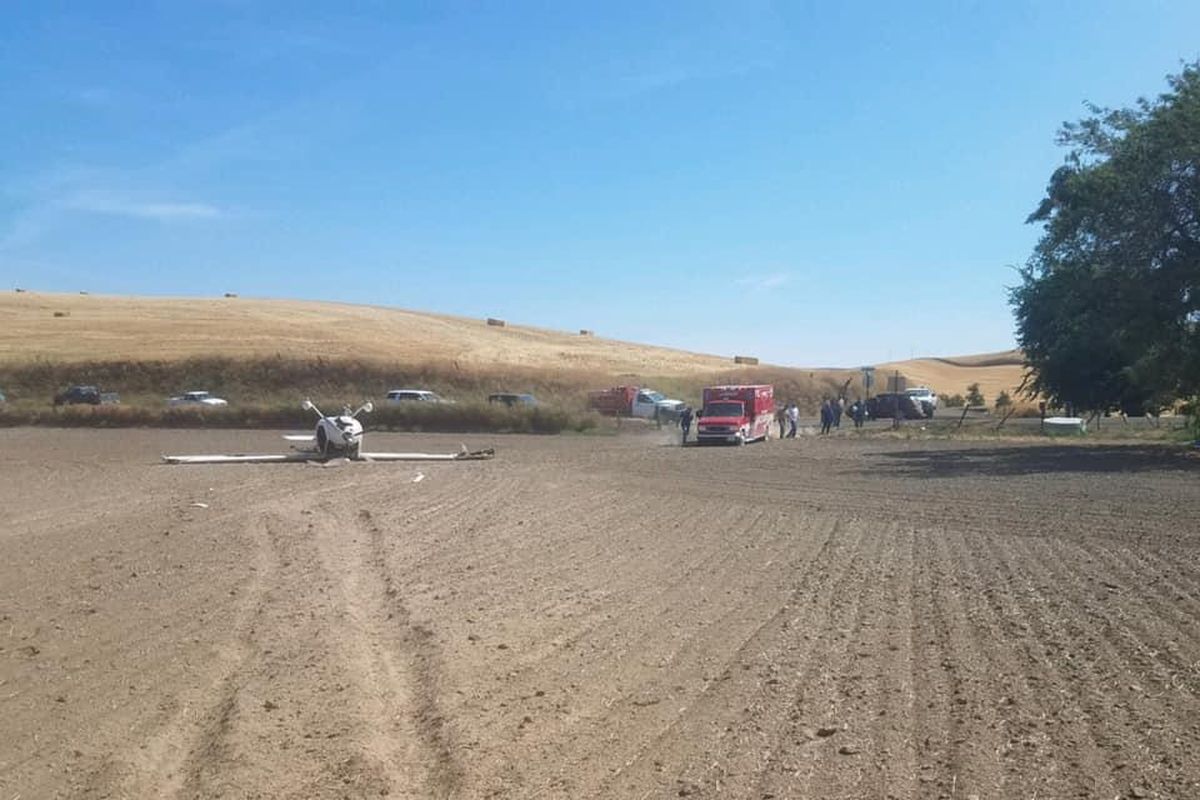 A single-engine plane crashed near the community of Hooper in Whitman County, Washington, Friday, leaving both the pilot and passenger injured.
The crash occurred around 10:30 a.m. Friday in an open field close to Hammer Grade Road.
The plane is believed to have run out of gas or to have had mechanical problems, according to a statement from the Whitman County Sheriff's Office.
Both the people in the plane are believed to be from Kahlotus, Washington, according to the statement.
The passenger was flown to St. Joseph's Hospital in Lewiston, Idaho, according to the Sheriff's office.
The Federal Aviation Administration and the National Transportation Safety Board are conducting a join investigation.
---