Sports
A Grip on Sports: Spokane's golf history has a couple major high points, including the 1944 PGA at Manito
Wed., Aug. 21, 2019 A GRIP ON SPORTS • My book of choice this month? It's a history of America's presidents, put out by C-SPAN. It's full of presidential historians and scholars sharing their thoughts on presidents from George Washington to Barack Obama. So it's probably little wonder one story in today's paper really caught my eye.
•••••••
• I wouldn't consider Jim Meehan a golf historian, per se, but well-rounded journalists like Jim occasionally dive into the history of the sports they cover. And the 1944 PGA Championship, which finished up 75 years ago yesterday, is certainly worth diving into.
How about the first of golf's majors to be played in the Pacific Northwest? Or the only one on the male side to be held in Spokane? Or Bryon Nelson, the man with one of the sweetest swings in the game's history, walking the grounds of Manito Country Club?
All of that happened that August as World War II waged on in the Pacific, Europe and elsewhere.
It was a dark time in the world's history, but the event shines as one of the few times Spokane's name appears in golf's major record books. The 1946 U.S. Women's Open would return to the area, played at the then Spokane Country Club, but that's it for majors. A couple U.S. Amateur Public Links have been played in the area, including one not all that long ago at Indian Canyon, but Spokane really isn't on the national radar in golf.
Except that week in 1944.
During the tournament, the Allies landed in Southern France. The Russian armies reached the eastern part of Germany.
Meanwhile, in idyllic Spokane, Bob Hamilton was launching his upset bid on the greens of Manito.
We won't delve into what happened. We'll let Jim explain it in his story. It's a story you shouldn't miss.
After all, how often can you see Spokane in the same sentence with "major golf tournament?"
• Do you have a favorite Mariner who you want to see shine the last month of the season? Well, let me know. Maybe I can help.
On Aug. 3, the S-R published my Out of Right Field column on Kyle Seager. The thrust of the piece was simple: Seager's declining productivity, combined with his massive contract, was a dead weight holding down the M's chances at a rebuild.
At that point, Seager was hitting .217 and his OPS was a measly .687 – both up from his season lows of .186 and .592.
Since then Seager has played 13 games. To say he's been on a tear would be understating it. Not only is his batting average at .312, his OPS is a monstrous 1.213. He's blasted seven home runs. He's actually even bunted for a base hit against the shift. He's been the engine behind a somewhat resurgent M's offense.
What a comeback.
And yet, with Seager turning 32 before next season and still owed a possible $58 million, making him virtually untradeable, the premise still stands. Unless, of course, this August hot streak isn't an aberration, but a precursor to two or three more productive years.
•••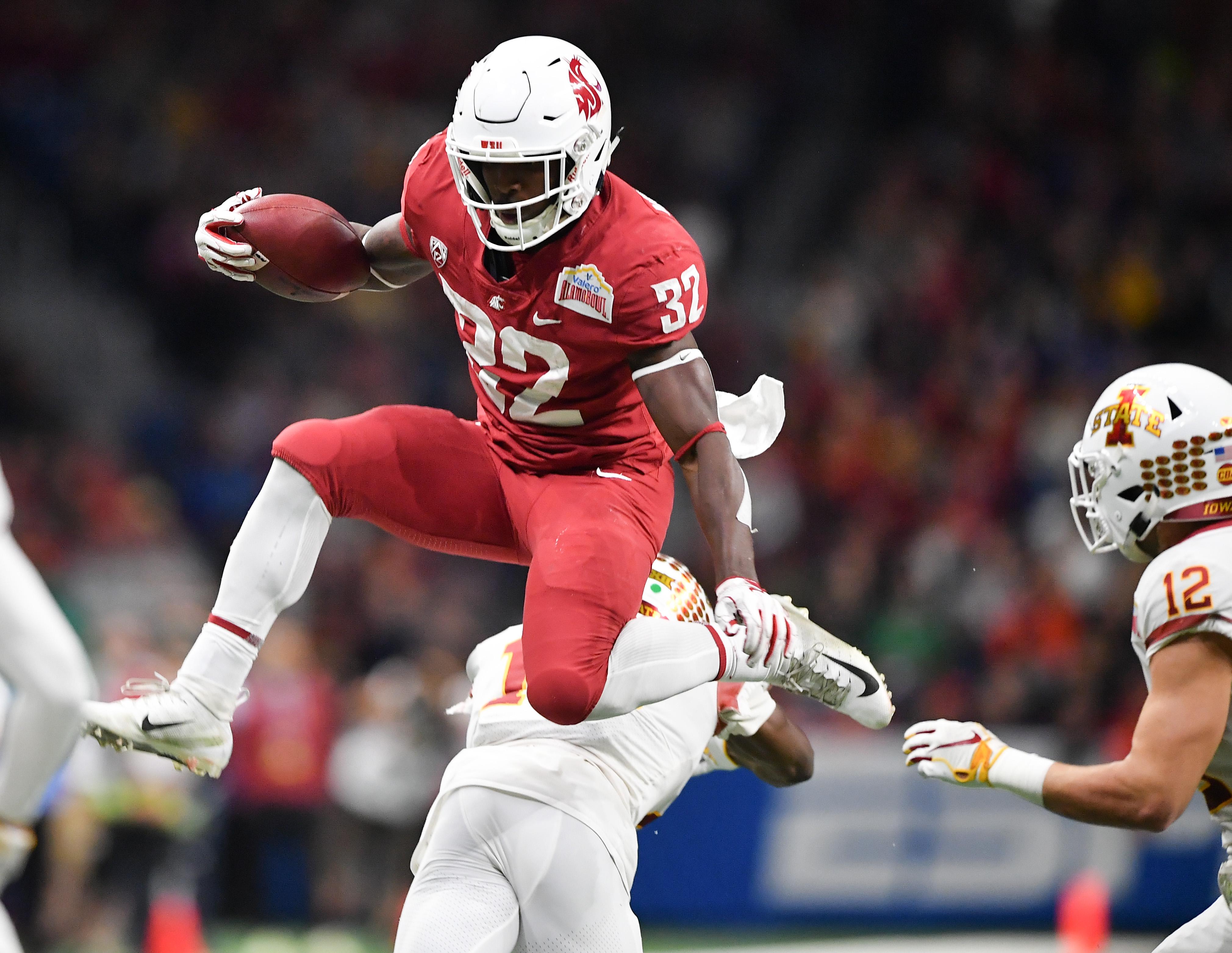 WSU: Today marks the final practice of the preseason. From here on in, the Cougars will be prepping for the opener against New Mexico State. And Theo Lawson will not get to watch. His penultimate practice report appears in today's paper. … He also has a story about James Williams signing with the Indianapolis Colts. … Interviews? Yep, with Mike Leach and assistant Eric Mele. … The Times has a story on defensive back Skyler Thomas, who misses his friend Jalen Thompson. … Elsewhere in the Pac-12, a couple Oregon players were named to the preseason Associated Press All-American team. … A Washington defensive back has refined his technique enough it overshadows his athleticism. … Oregon State has improved. But how much? … Colorado has a new right tackle. … The center always leads the offensive line. It holds true at Utah. … USC named its quarterback for the opener. It is JT Daniels. … UCLA has some things to turn around. … An Arizona player has changed positions. … In basketball news, UCLA received a commitment from the nation's top point guard.
Gonzaga: Recruiting season never really ends. One of Washington's top recruits in the 2021 class, O'Dea big Paolo Banchero, will visit GU officially in January and unofficially next month. Jim has more in this story.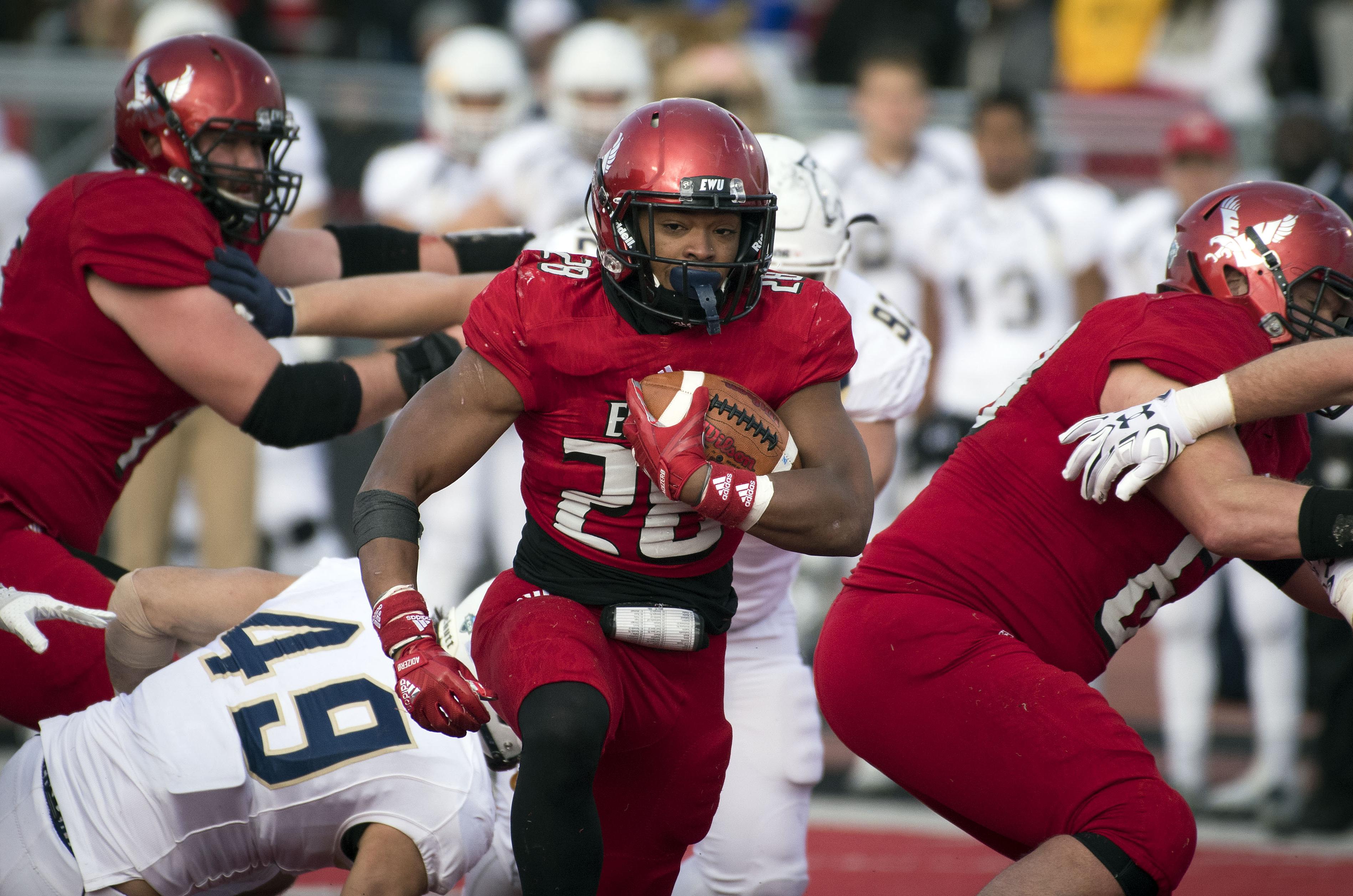 EWU: The Eagles aren't putting the running game in the hands of Antoine Custer, but he will be the featured back. Ryan Collingwood has that and more in this story on the senior. … Ryan also talked with Larry Weir yesterday for the Press Box pod.
Indians: Everett scored three times in the bottom of the first and the runs stood up in a 3-2 victory against Spokane. … Elsewhere in the Northwest League, Hillsboro traveled to Eugene and picked up a shutout win.
Seahawks: It doesn't matter how you get your chance in the NFL. What matters is what you do with that chance. … There are a few open positions on defense, especially in the secondary.
Mariners: The power was on again last night and the M's won in Tampa once more. … Prospect Jake Fraley is now on the roster and will make his debut today. … Felix Hernandez is ready to return from the injured list. He'll start Saturday.
•••
• When the days are this nice, you are not supposed to get sick, are you? That's something that happens in January and March, right? Maybe my body is just rebelling against all the stress I've put it under. After all, it is stressful to decide between one nap or two each day. Yesterday it was one, basically because my headache was so bad I couldn't see. It's eased off some but the rest of the body aches. It isn't fair. Until later …
Subscribe to the sports newsletter
Get the day's top sports headlines and breaking news delivered to your inbox by subscribing here.
---