Sports
A Grip on Sports: With high schools joining the fray, football is officially in full swing and our weekends are toast
Thu., Aug. 22, 2019 A GRIP ON SPORTS • It's official. High school football in Washington began yesterday, which means everyone, at all levels, is off and doing up-downs. Our free time? It is officially over.
•••••••
• Football games are sort of like that old potato chip ad. You can't eat just one. Oh sure, you may look forward to one game on the weekend, whether it be of the Friday Night Lights variety, or featured on College GameDay, or it kicks at 1 p.m. on Sunday. But that's not the only game you'll watch that weekend, guaranteed.
"Oh look, Martha, Alabama is playing some school with two directions in its name on ESPN. Let's see if they can score 100."
And there you sit Saturday morning, starting with Lee and Herbie and the gang and, before you can blink, some wild thing happens in Tucson and everyone is tweeting about #Pac12AfterDark.
OK, so we wasted the Saturday. It's supposed to be nice outside Sunday.
"See that man, Ethan, he was a star for the Steelers when gramps was young. And yes, I do believe he was hit really hard often, which explains a lot."
Bingo. The NFL pregame shows draw you in, you're mesmerized and, all of a sudden, someone is singing about being ready for football. Meanwhile, your wife is trying to figure out where Ethan disappeared in the backyard grass, which hasn't been cut since early August.
Remember when Mr. Spinner read everyone the Karl Marx quote in social studies? The one about religion being the opiate of the masses?
Marx was an idiot.
Football is the opiate of choice these days, worldwide. Both varieties. But here it just locks us down into a catatonic state on weekends from the end of August until the middle of February. It doesn't go year-round like the world's game.
Thankfully.
So head to Costco. Buy those food packages that are supposed to sustain you for three months – a couple of them at least. Stock up with your adult beverage of choice. Pay all your bills in advance, especially the one for the RedZone, and get ready to hunker down.
We won't see you out and about again on a weekend until sometime after Punxsutawney Phil makes an appearance. As if we would notice.
• No, you won't have to leave for Pullman at 4 a.m. this year.
The Pac-12 has decided against 9 a.m. starts. For this season. The future? Who the heck knows? If the money is right, you'll see it. If not, you won't.
As my dad used to say, money talks and … the rest of us starting walking to the game before the sun is up. Or something like that.
•••
WSU: Journalists are supposed to tell you the truth. So I'm not sure that happened this morning in Theo Lawson's practice summary. "We've enjoyed bringing you these practice reports …" is what Theo wrote. If that's true, then Theo is a bit of a masochist. Such things are a lot of work. And we thank him for putting the work in. … Theo also gave us some insight from a Pac-12 observer, the Networks' Yogi Roth. Roth visited Pullman last week. … There are also videos, from Mike Leach and Anthony Gordon. … Ryan Collingwood also got involved with some Washington State history, talking with Shalom Luani and River Cracraft as they work to stick in the NFL. … Larry Weir's latest Press Box pod includes WSU talk, but also all the other local college football teams plus more. … Elsewhere in the Pac-12, did you know DirecTV is "skating where the puck has been." That's commissioner Larry Scott's take anyway. Of course, the money DirectTV would have paid to broadcast the games might have helped with this, but never mind. That's yesterday's news – and next year's debt. … One thing Washington always seems to feature are tight ends who can do it all. … The Oregon receiver corps is beat up, sure, but not as beat up as it could have been. … A former WSU player, Myles Green-Richards, has retired from football at Oregon State, citing health concerns. … Colorado has experience on the defensive line. … So does Utah. The Utes also has a former coach with quite a resume. … JT Daniels seems at ease with being the USC starting quarterback. Why not? He's done it before. … There is a special number at UCLA. … A JC transfer is finally able to join Arizona State's roster. … There are some numbers that will show whether Arizona's season is a success.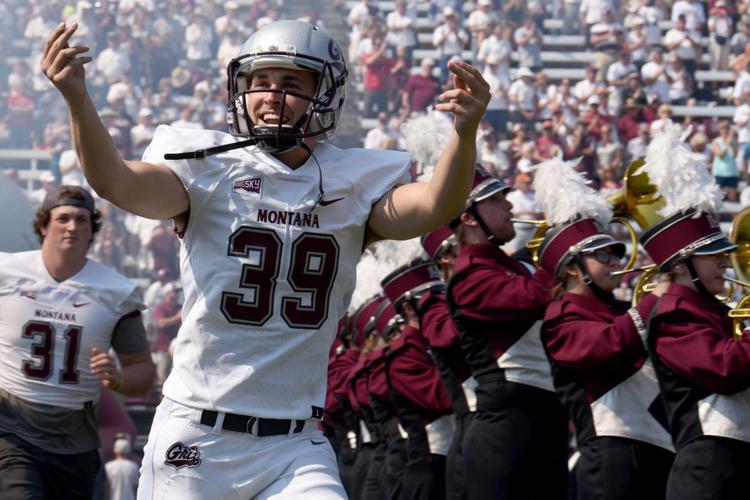 EWU: Around the Big Sky, coaching changes are all the rage in the conference. At Idaho State, the defensive line coach left a couple days ago and has already been replaced. … Weber State has coaches in new positions. … Montana has a battle at kicker. … Montana State hopes a running back has a breakout sophomore season. … Northern Colorado was 2-9 last season. The Bears open with three road games, two against FBS opponents. No wonder coach Earnest Collins Jr. is concerned.
Indians: It doesn't happen every night, but often Spokane figures out a way to win late. The Indians did that again last night in Everett. … Elsewhere in the Northwest League, Hillsboro only saw a pitching prospect for a few days. … The Hops shut out Eugene again.
Chiefs: The first day of practice for any sport often includes some testing of the players' fitness. Coaches want to know who put in the offseason work. The Chiefs are no different. Dan Thompson joined the team as the fitness testing was going on.
Seahawks: Is Rashaad Penny a bust? He's right. It's way too soon to say. … A perfect punt tackle is making the rounds. So is the player who made it. … DK Metcalf had knee surgery. Pete Carroll is positive he will recover quickly.
Mariners: The bullpen fell apart in the bottom of the ninth and the M's missed out on a chance to sweep the Rays. That is all. … Gene Warnick has an Out of Right Field recap this morning and it includes an interesting number, 63. That's how many players the M's have used this season. It's one shy of the major league record and we are not to September yet. That record will be broken, book it.
Sounders: There were more changes on the administrative side of the team yesterday. Will that translate into better play?
•••
• When I wore a younger man's clothes – that's probably my favorite line from a Billy Joel song – I rarely valued the opinion of my elders as I should have. Now that there are fewer of them, I realize it. Which is why, if a younger person (and that means most anyone these days) asks for advice, I'm more than willing to share – as I will be doing later this morning with a former player. But I also realize I know less than I thought I did when I was young, if that makes any sense. It's not that I've forgot things or that I've gotten dumber – as if that was possible – but I realize none of us really know much of anything. So keep reading this column every day, please, as I share what little I know. Until later …
Subscribe to the sports newsletter
Get the day's top sports headlines and breaking news delivered to your inbox by subscribing here.
---