Then and Now: Wilson's Waffle House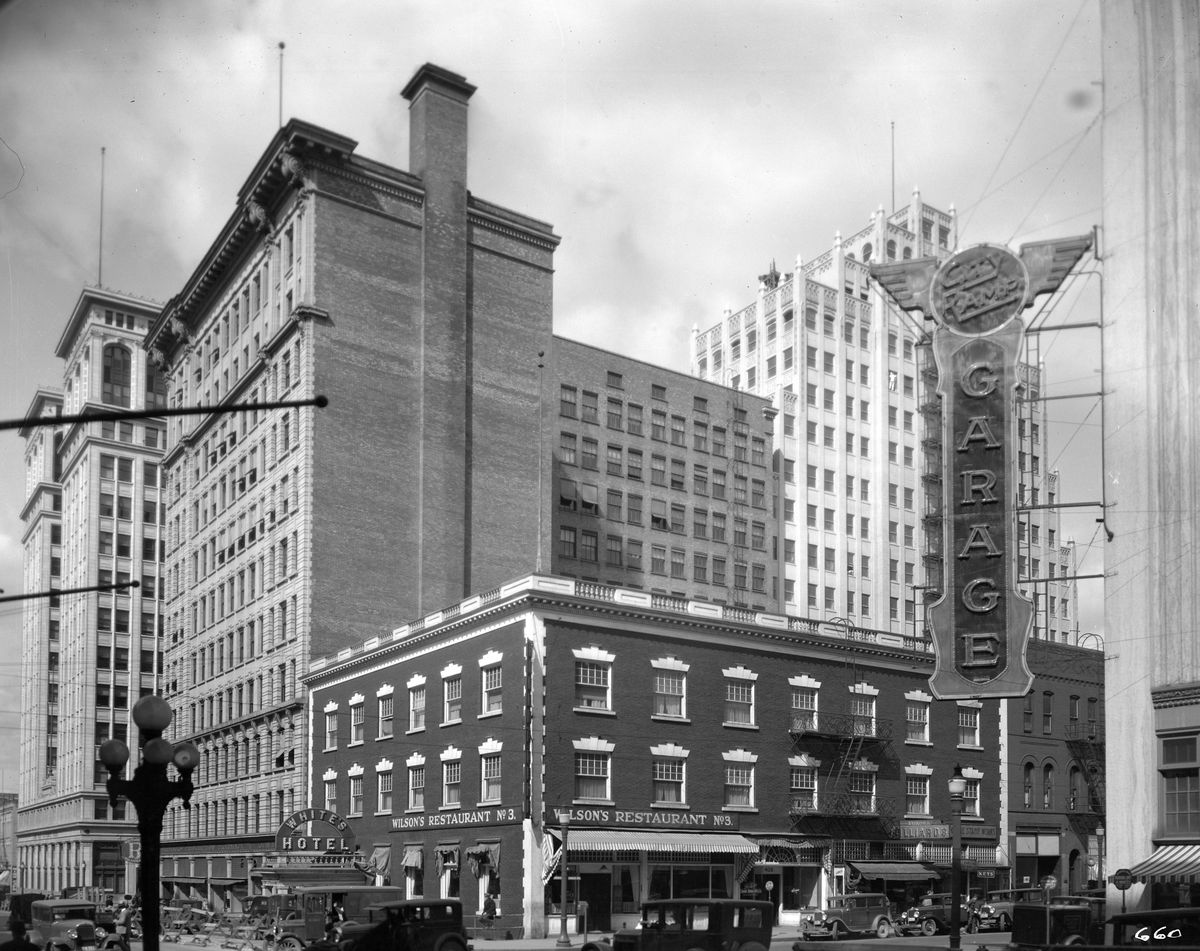 Stuart D. Wilson, born around 1874, is remembered for waffles and bacon grease, among other things.
He moved to Spokane in 1904. After fighting in World War I, he opened Wilson's Café, a waffle house, where Spokane's federal building now stands. Prices were modest, and some of the large number of residents who live downtown found good value for their money. Baked meatloaf with peas and carrots was 20 cents in 1934. Roast beef and gravy was 35 cents.
Architect and historian Robert Hyslop wrote: "Wilson's had one of the best lunch counters in town and the hottest mustard for its thin-sliced beef sandwiches."
Wilson's business acumen didn't stop with restaurants. He invested in real estate, sold Frisbie's Maple Syrup and owned Prudential Distributors, Plymouth Realty and the BBB Tavern. He later opened two more waffle houses, one farther east on Main Avenue and a third at the northeast corner of Stevens Street and Sprague Avenue, inside White's Hotel.
Joseph A. White, one of Spokane's earliest businessmen, ran the modest hotel. Wilson married White's daughter, Rosine, despite a 25-year age difference.
Wilson applied for a patent in 1932 on a simple diversion device so a line cook could preserve bacon grease in a separate container from other waste oils from the flat-top griddle. In his patent application he explained, "Grease composed of miscellaneous oils and fats has no value other than for soap-making purposes, whereas grease from the cooking of ham and bacon, for instance, has a greater value."
As he aged, Wilson sold off his restaurants. The last one went in 1951, when he was 77. "He is believed to be the oldest restaurant man in Spokane in consecutive years of operation," The Spokesman-Review reported.
Bacon grease may have been the end of White's Hotel. A kitchen fire gutted the structure, which was mostly empty, in 1973. It was torn down in 1975 and has been a parking lot ever since. Wilson died in 1953, followed by his wife in 1969.
This column originally ran Nov. 16, 2015. Writer Jesse Tinsley is on vacation and new columns will resume Sept. 2, 2019.
---