Sports
A Grip on Sports: Do you mind if we point out fall sports are coming at us way too quickly?
Tue., Aug. 27, 2019 A GRIP ON SPORTS • In honor of the quick strike nature of college football offenses, we have some quick strikes of our own to throw your way today. We have just two questions: Can you get open and can you catch them?
•••••••
• There seems to be a new tradition in college football. The two-deeps are released on the Monday of the season opener.
Just about every school in the Pac-12 released their depth charts yesterday and there were some interesting news from about half the schools. Then again, the word "or" seems to be popular at many places as well.
• We read an interesting story this morning from The Mercury-New's Jon Wilner concerning the Pac-12's media rights, which come up for renewal five years from now.
It seems commissioner Larry Scott thinks the conference schools are going to enjoy a windfall in 2024.
Scott's logic, as it concerns the media landscape, suitors and available product, makes sense. The conference has a chance, a good chance, of making a strong deal in 2024.
There's just one problem. By then, according to Wilner's story, members of the Big Ten will have raked in $100 million more per school. That's $100 million the Pac-12 schools, including Washington State, will have a tough time making up. And there will also be varying amounts between the conference's schools and members of other Power 5 ones.
It's hard to argue against money and athletic success going hand-in-hand on your favorite campus. It's also hard to argue Pac-12 schools just have less of the former than most of their peers.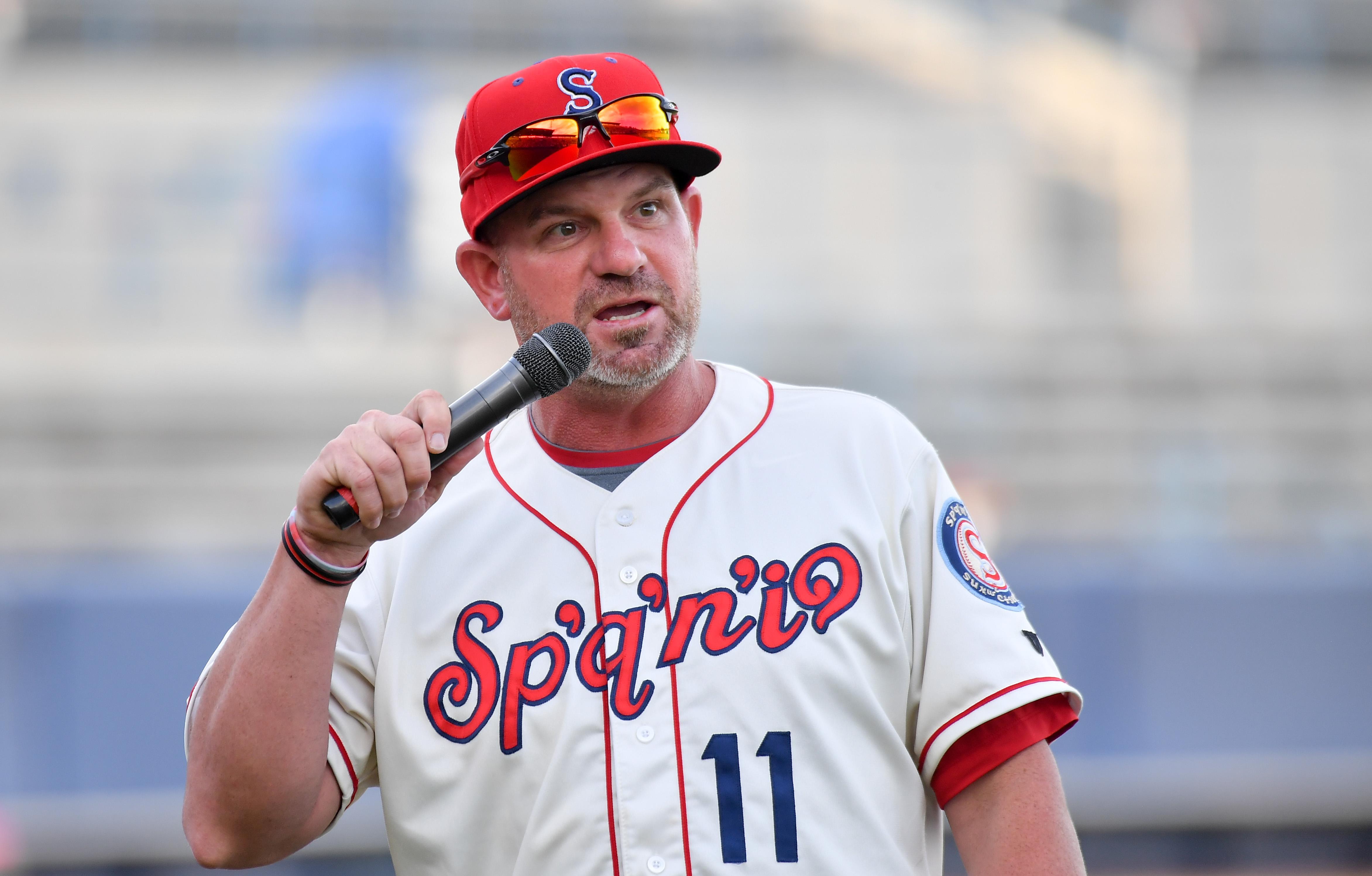 • The Spokane Indians entered the second half of the Northwest League season with nothing to play for in the way of the standings. The Indians, winners of the North Division's first half, were in the playoffs and had already picked their home games. If they finished first or last in the second half, that wasn't changing.
And yet the team has played the past few weeks as if it needed to win to get in. That's a tribute to Indians' manager Kenny Hook and bodes well for when the playoffs open after Labor Day.
• Speaking of Labor Day, the summer's unofficial end is on tap for Monday. It was a key day in most of our lifetimes, as it heralded the end of our break from school.
That's no longer the case. Most school districts around the nation (and even in our area) head back before the holiday most years. The biggest district within the sound of my fingers, Spokane's, starts back Thursday this year.
And if you are a high school athlete? Your summer is already over. Everyone is back on the fields or the courts for fall sports these days. Hopefully, they aren't running their sprints already longing for next July.
• Finally, we will be covering Washington State football games for The Spokesman-Review again this season, but our coverage, aimed at the online audience, will be a bit different.
Instead of critiquing the television coverage as the main focus, we will pivot a bit toward what happened during the coverage. Who played well, who didn't, key moments, top decisions, that sort of thing. And our three observations will be ready for you as soon as possible after the game ends.
If the TV coverage has problems, or highlights something special, or contains gaffes, we will still be here to try to explain it for you. But it won't be the main focus. The game and its outcome will.
•••
WSU: As we mentioned above, it was two-deep day in the conference. Theo Lawson looked at Washington State's lineup and pointed out 10 important aspects. … Theo also takes his first look at New Mexico State. The Cougars are almost a five-touchdown favorite. … Larry Weir talked with my friend Matt Chazanow for the latest Press Box pod. … Wilner has his prediction for Washington State's season. … Elsewhere in the Pac-12, the conference says it will not shy away from explaining controversial calls this season. Whether that explanation will hold water is yet to be seen. … Hope you have some time today, because there is a lot to get through. Washington's quarterback situation has cleared up, hasn't it? Maybe not in a good way. Eastern Washington is in Seattle on Saturday. … The depth chart for Oregon's game with Auburn wasn't too surprising. … There was one big surprise on Oregon State's. … The defense is coming together for Colorado. … Utah will have its two biggest playmakers available when it hosts rival BYU on Thursday night. It could be the start of something special for the Utes. … Stanford has some things to prove this season. … The Air Raid needs running backs that can catch. Can the ones USC has now fill that role? … UCLA feels its offense will take a big leap in Chip Kelly's second season. … Kent State's offense plays fast. Arizona State's defense will have to keep up. … The loss in Hawaii is a big blow to Arizona. Can the Wildcats recover?
Gonzaga: The complete schedule for 2019-20 is out and Jim Meehan has some thoughts about it. There is a stretch in early December in which GU plays at Washington, at Arizona and at home against North Carolina that seems almost NCAA Tournament-like.
Indians: The plate seemed to be moving around the Spokane's pitchers last night, as they issued 11 walks in a 7-2 loss to Hillsboro. Dave Nichols has the game story. … Elsewhere in the Northwest League, Everett shut out Eugene while the umpires stopped another competition.
Seahawks: There is still one more exhibition game remaining but that doesn't mean we can't start anticipating the regular season. The Hawks have a lot of questions to answer before it gets here, especially at receiver. … Doug Baldwin has a different emphasis these days.
Mariners: Mike Ford was part of the M's organization last season. But he didn't make the team as a Rule 5 selection and was returned to the Yankees. Last night he hit two home runs to lift New York to a 5-4 victory. … Yusei Kikuchi returns to the rotation against the Yankees.
•••
• We joined Larry Weir, Theo Lawson and Ryan Collingwood to put together a college football podcast yesterday. It was fun. It will appear on this site Thursday, the day the Spokesman's football special section appears here and in print. Looking back, I only screwed up once on the day. So if you hear me say "this morning" and you can't find what was mentioned in Thursday's column, don't worry, it was my mistake. Not my first and not my last. Until later …
Subscribe to the sports newsletter
Get the day's top sports headlines and breaking news delivered to your inbox by subscribing here.
---