Sports
A Grip on Sports: Everyone does it, but is wagering on football a good bet?
Wed., Aug. 28, 2019 A GRIP ON SPORTS • One of the easiest questions to answer during football season is also one of the most common. Wanna bet? If you look at the amount of money that changes hands each year, it seems most folks' response to the simplest of queries is yes, please.
•••••••
• Google tells us almost $2 billion was bet last year on football in Nevada alone. That was a record. And just the tip of an iceberg probably bigger than Greenland – and more expensive.
With the Supreme Court opening sports wagering to every state recently, that number will probably only grow. With most of those betting joining the non-exclusive club of "loser." (If it was exclusive, then people who take bets wouldn't stay in business long, would they?)
Billions and billions of dollars exchange hands each year, legally. Even more is probably done with Vinnie the Nose down at the barbershop. And then there is the world of fantasy football, which is even harder to calculate.
Let's just say football betting is as big as some countries' GDP and leave it at that.
Which brings us to the next few weeks. That's when the books make a bunch of money. According to a recent ESPN story, Nevada bookmakers make more money in September than in October and November combined.
The reason is obvious. No one knows nothing. Well, that's not exactly right. No one knows anything – better grammar as well – in-depth until a few games have been played. Not even the coaches, probably.
College football teams turn over about 20 percent of their rosters every year. The same happens in the NFL these days, if not more, thanks to salary caps and free agency. Assumptions are made based on last year, but often times those assumptions make donkeys out of everyone, to paraphrase an old saying.
It doesn't take much to change an outcome of a game, especially when a betting line is involved. A 21-point underdog may trail by 24 as time runs out, but the backup to the backup quarterback just happens to see the reserve safety slip as time runs out and Nottoogood U scores a meaningless touchdown in the final seconds.
Meaningless except to Wewinallthetime State's fans, who expected a season-opening blowout. That's how head coaches come under fire even when they win. It sounds silly, especially at the college level, but the lines mean a lot, and have meant a lot, to the continuing employment of many coaches.
To some fans, winning isn't as important as covering. The bottom line is the bottom line, after all.
• I'm not a bettor. Lost the desire, along with my meal money, in Vegas when I was 18. Oh, occasionally I'll make a friendly wager with one of the boys about something, but that's it.
I know my limitations. Picking winners is one of them. If I ever get the desire, I just mention something here (see the WSU section below) and then wait to be proven wrong. If you want a sure winner, bet on that.
•••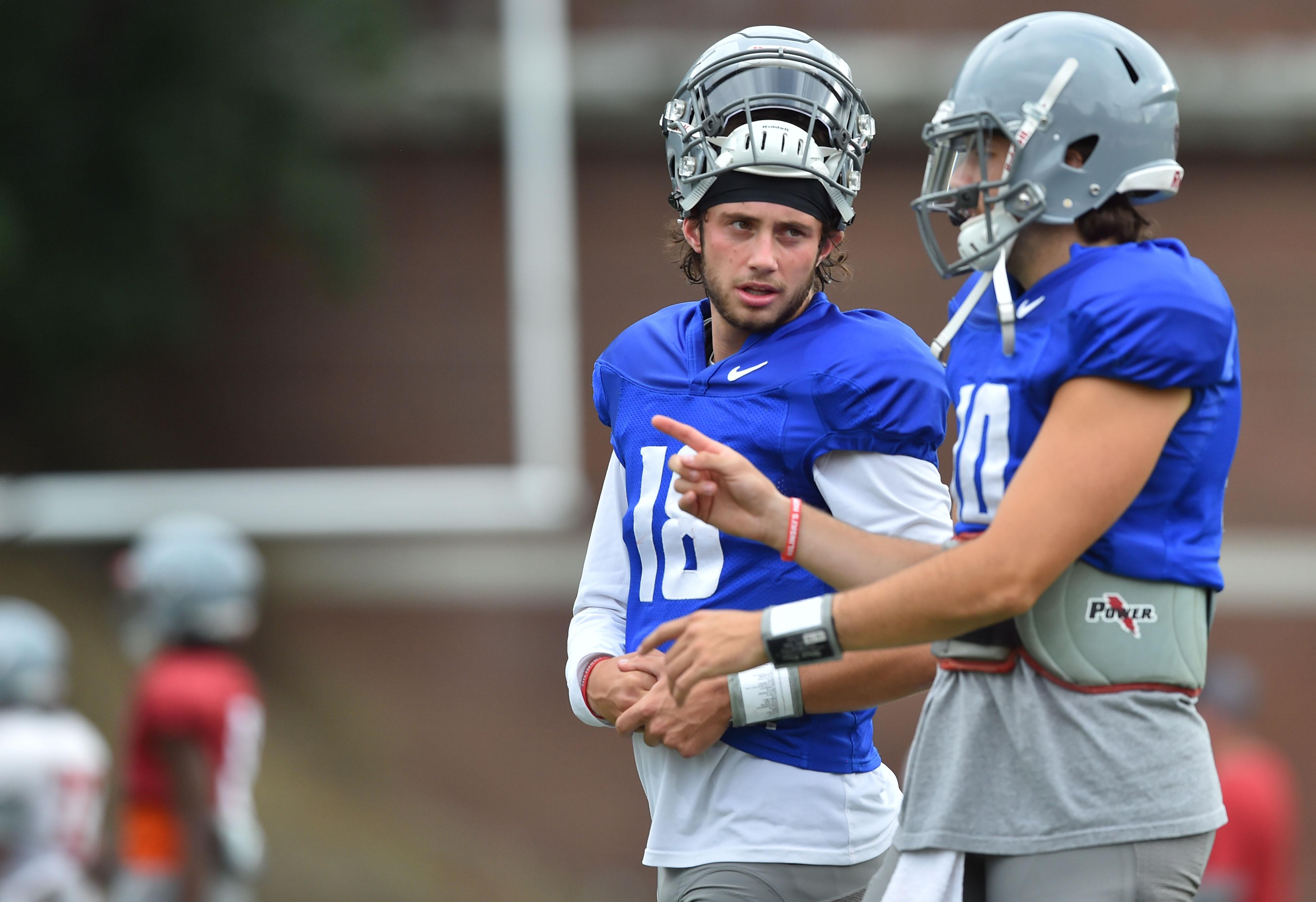 WSU: Yes, the opener is getting closer. With that in mind, Theo Lawson continues to mine the stats from the past, including one of the Cougars' strengths last season. … He also picks this weekend's games among Pac-12 members. I agree with everyone except Stanford and Oregon. Until the conference wins a big intersectional game, I won't believe it. … Theo also spoke with Mike Leach and assistant coach Dave Nichol. … Anthony Gordon won the quarterback job. That's part of the Seattle Times' coverage today. … Elsewhere in the Pac-12, a backup quarterback's transfer still seems to be the top discussion point for Washington. There are others, though. … The top game of the weekend, nationally, is Oregon playing against Auburn in Texas. The Ducks seem to be carrying the weight of the conference on their shoulders. … Meanwhile, Oregon State will just try to stay close at home against Oklahoma State. … Colorado opens Mel Tucker's tenure with a rivalry game. … Utah and BYU have a rivalry that dates back a couple centuries. Maybe. This is my favorite story of the morning. … USC made a decision at quarterback. One of those who wasn't picked has entered the transfer portal before the opener versus Fresno State. … UCLA expects to take a step this season. … Though Arizona State has the conference's best running back, others should see action as well. … Kevin Sumlin feels the same way about Arizona's performance as UA fans do. … Who will win the conference race? How about earning all-conference honors? These guesses are as good as anyone's.
Gonzaga: The Zags are losing a member of their coaching staff. Director of operations Stephen Gentry is headed to Illinois for an on-court spot. The ops director makes sure everything runs on time, from practice to the buses to the hotel room check-in procedure. Jim Meehan has all the details in this story.
EWU: The newest Eagle linebacker isn't inexperienced. It's just the experience came on the field for this weekend's opponent. Ryan Collingwood has Jusstis Warren's story. … Elsewhere in the Big Sky, does it surprise anyone Thursday night's Northern Colorado game at San Jose State isn't on TV? … Portland State's opener is a tough one. … A Montana State senior wants to make his last shot his best one. … Montana can't afford a stumble against South Dakota. … San Diego State poses a challenge for Weber State. … Northern Arizona will begin the Chris Ball era at home. … UC Davis has a hit-and-miss schedule. … If Idaho State's defensive line plays stronger, the Bengals will be better.
Whitworth: The Pirates don't open their season until next weekend, but Larry Weir spoke with radio voice Bud Nameck for the latest Press Box pod.
Indians: Spokane had the night off but there were a group of folks working on the field. They do it every day during the season. One of those folks is a local. Dave Nichols introduces us to Levi Weber, who grew up in Colton.
Golf: The LPGA's qualifying tour will hold an event next year at Circling Raven Golf Club. Jim has more in this story.
Seahawks: With the final preseason game Thursday night, the Hawks made some roster adjustments. … They welcomed back a much-needed defensive lineman. … There is only a sliver of a chance Seattle will trade for another sought-after one.
Mariners: The M's bats didn't make much contact with the ball last night and the Yankees won 7-0. … Keon Broxton tossed his batting gloves away, one happened to touch an umpire and, boom, a two-game suspension. … James Paxton is back in Seattle, though he's still in the past as far as the field is concerned. … Gene Warnick has an Out of Right Field recap from Tuesday's loss.
•••
• After dinner last night, Kim and I watched a movie from the big red box down the street. It was funny in parts, stupid in others. Which is what anyone would expect from a Seth Rogen film. There was enough laughter, however, to make it worth the couple bucks. Until later …
Subscribe to the sports newsletter
Get the day's top sports headlines and breaking news delivered to your inbox by subscribing here.
---