Sports
A Grip on Sports: WSU's soccer program travels a road rarely traversed by Cougars – or anyone else
Fri., Dec. 6, 2019 A GRIP ON SPORTS • It's not often around these parts we have an NCAA Final Four team in any sport. But there is one this year. It's in the most-unlikeliest of sports from the most-unlikeliest of places.
•••••••
• Did anyone feel as if Washington State's soccer team would make the women's College Cup when the season began? Oh sure, the Cougars have been competitive in the Pac-12 for years, a stretch that not only spans a whole bunch of players, but coaches as well.
But the past few years, with Todd Shulenberger in charge, the Cougs have become a fixture in the NCAA Tournament. There is a world of difference, however, from playing in the tournament and winning four matches.
Look at the three other members of the College Cup this weekend: North Carolina, UCLA and Stanford. All highly ranked. All blue blood soccer programs. All usually blessed with home matches in NCAA play.
And then there is the Cougars. A team of Washington State's stature, one that finishes the regular season in the middle of the Pac-12 Conference and then receives an at-large berth, has to travel every year. There is usually a home match to open the tournament – this year it was against Memphis – but then the road beckons.
Winning on the road in an NCAA setting isn't easy. But WSU has done it. Three times. Virginia, West Virginia and South Virg, er, Carolina, all fell, two of them on their home turf. Before this season, the Cougars had never gotten past the Sweet Sixteen.
But here they are. Well, actually, there they are. In San Jose, getting ready to face the sport's bluest of blue bloods, North Carolina, in today's semifinal. If Washington State were to win, it would be an upset.
Of course it would. But that's what the Cougars have been doing the past few weeks.
• Twitter is a wonderfully odd place. We were reminded of that once again yesterday, after Washington State announced it had extended Mike Leach's contract another year.
Usually, the Leach fifth-year rollover is announced sort of quietly, with little fanfare and even less social media presence. After all, the way former athletic director Bill Moos originally set up the deal, the coach will always have a five-year deal in place unless the school decides not to invoke the rollover. Last year, while doing so, WSU also included more money.
This year it did not. However, it did act in early December for one reason: to nip in the bud rumors of Leach leaving. After all, the early signing period begins in less than two weeks (it runs Dec. 19 through the 21st this year). If Leach is going to be Washington State's coach next season, he doesn't want rumors of his exit to chip away at the recruiting.
But yesterday's announced move doesn't guarantee anything. If someone wants to throw multiple millions at Leach to get him to leave Pullman, the contract he has with WSU isn't stopping him from taking off. It just doesn't work that way in college sports.
Yet many Cougar fans on Twitter treated the announcement as confirmation those who have reported other school's interest in Washington State's coach are full-blown twits. It's their right, I guess, but it still doesn't make them right – or wrong.
Only Mike Leach and what he decides will determine that.
• Speaking of Twitter battles, there was another one yesterday concerning Gonzaga and the lack of student representation at the Texas Southern game.
If one of my son's had attended Gonzaga and had told me they were skipping the game because it was Dead Week and, you know, they felt they needed the time to get ready for finals, I would have hit the roof.
"What do you think I'm paying all that money for you to attend that school for," I imagine myself saying. "You're there to attend every game, to jump up and down, to make noise for the kids on the court. That's all. Studying? You can do that when you've graduated. Get your act together."
Ya, I would have done that. Totally.
•••
WSU: Because being the College Cup is that big of deal, we have two stories to pass along this morning. We have Ryan Collingwood's preview of tonight's match as well as one from the Seattle Times. Theo Lawson will be in San Jose and covering the match. … Theo does have a story on Leach's contract rollover. … Speaking of Leach, Cougar alum Jim Moore has some thoughts. … Elsewhere in the Pac-12, the conference championship football game is tonight in Santa Clara. Who you got between Oregon and Utah? Both teams have offensive weapons though the Utes are quite a bit better on defense. The weather may be rotten tonight. … What does USC's decision to keep football coach Clay Helton mean for the rest of the conference? … Will it help Washington's recruiting? … Oregon State feels it is on an upswing. … Helton may be back, but some USC assistants are in limbo. … UCLA has a lot of questions to answer. … So does Arizona. … In basketball news, it's been a long time since Colorado won at Kansas. … Arizona is dealing with injuries.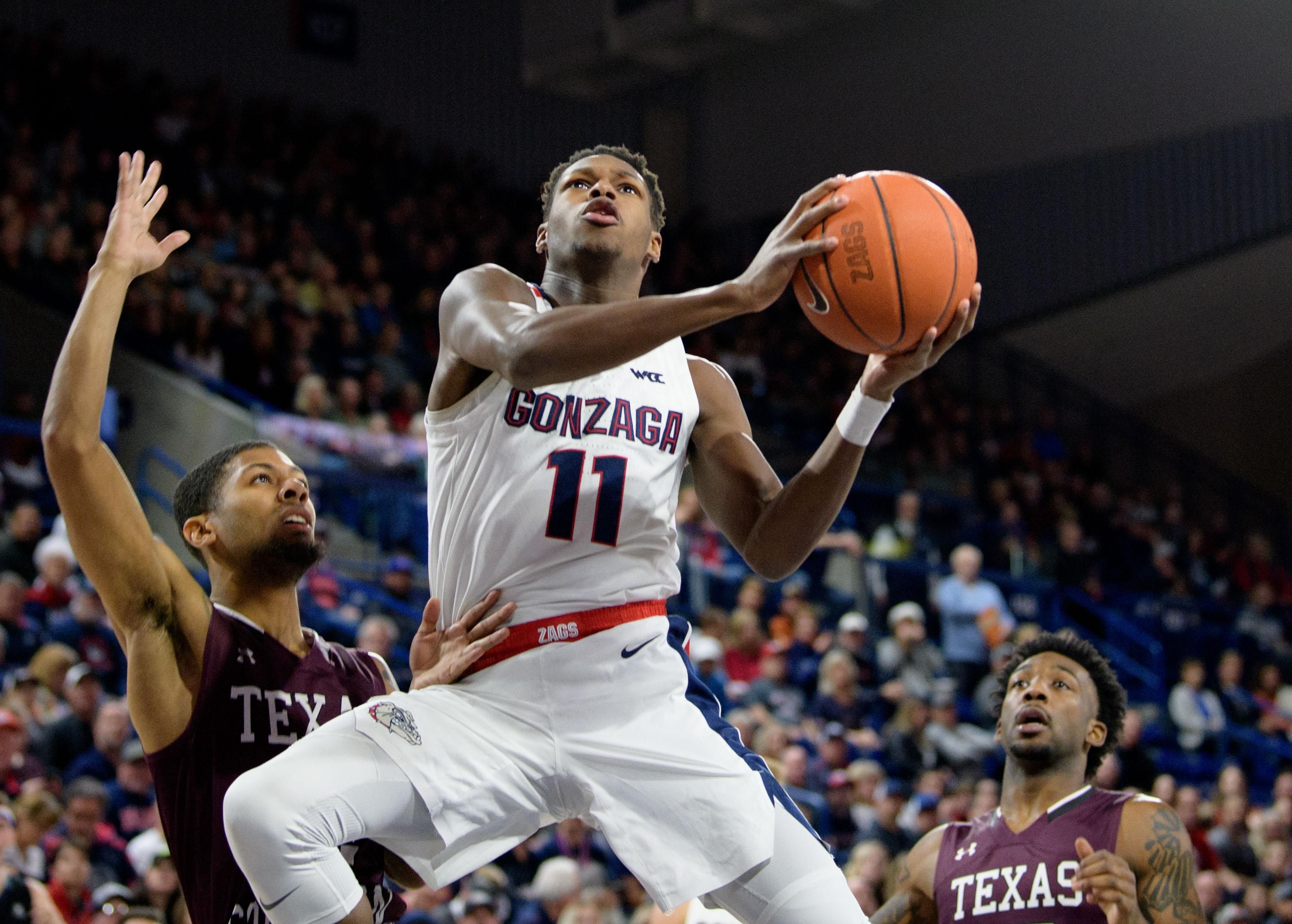 Gonzaga: We mentioned the Texas Southern rout – and it was – above. But we failed to mention Jim Meehan has his second look at the win – and what's ahead for GU. … The women continued their long road trip (we're pretty sure they came back to Gonzaga after playing in Florida last week, but we can't confirm it) with a win at Montana State. … Back to the men, Filip Petrusev is on the Oscar Robertson watch list. Jim has that news as well. … Washington is looking forward to the Zags' visit Sunday. It's been awhile since UW has won a game in the series. … Finally, Larry Weir spoke with Steven Karr about the Bulldogs for the latest Press Box pod. … Around the WCC, Yoeli Childs returned for BYU and promptly was injured. … Saint Mary's defeated Northern Illinois and is 9-1.
NIC: The Cardinals stopped Southern Idaho.
Preps: I've mentioned this before but when I was in Pullman, Dan Fitzgerald would call about once a week just to ask questions about what I was seeing at Washington State's practices. He may not have been a basketball coach, by contract, anymore, but he was still a basketball coach. And I still miss those calls. The basketball tournament that bears his name is this weekend at Ferris. Sadly, I will be out of town doing something I believe Dan would approve of: coaching basketball. Anyhow, Dave Nichols previews The Fitz in this notebook. … We can also pass along roundups of last night's boys and girls basketball action.
Seahawks: K.J. Wright has more left in him. … Jacob Hollister has shown he can do some things. Blocking? That's up in the air. … This week's cleats mean something special. … Los Angeles isn't worried about the playoffs. The Rams just want to handle Russell Wilson and the Hawks.
Mariners: Just when the M's seemed to be set behind the plate, Jerry Dipoto trades the centerpiece of their unit. Is it another white flag for next season?
•••       
• You know what sounds really good this morning? Doughnuts. Who is with me? I'll buy some, you buy some and let's compare notes, waistlines be darned. By the way, on Dec. 6, 1941, my dad was a 16-year-old in Southern California whose biggest worry was whether his future father-in-law had figured out he was the one who had thrown oranges at the volunteer fire fighters in town. The next morning everything changed. In less than a year, he would be in the South Pacific trying to avoid getting killed. Until later …
Local journalism is essential.
Give directly to The Spokesman-Review's Northwest Passages community forums series -- which helps to offset the costs of several reporter and editor positions at the newspaper -- by using the easy options below. Gifts processed in this system are not tax deductible, but are predominately used to help meet the local financial requirements needed to receive national matching-grant funds.
Subscribe to the sports newsletter
Get the day's top sports headlines and breaking news delivered to your inbox by subscribing here.
---