Marketing > EVERCANNABIS
DOPE magazine founders debut Farechild Events
Mon., Dec. 9, 2019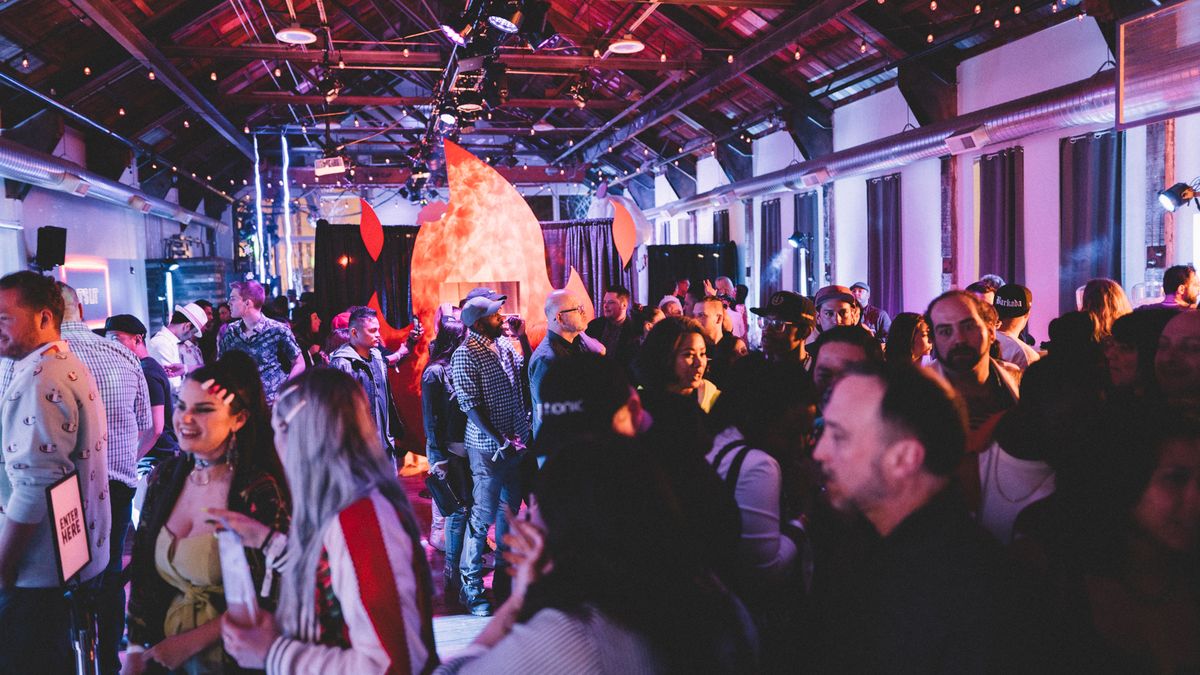 Farechild produced its first event, "It's Lit," in Seattle on 4/20. (Josh Flynn)
Imagine a Ticketmaster of sorts, but for cannabis events. And, in addition to selling tickets, it also can provide event planning and production assistance. That's the goal of
Farechild
, a new event platform created by Seattle's David Tran, 43, and James Zachodni, 41, founders of
DOPE Magazine
. Last year, they sold their magazine to
High Times
to in order to further grow the brand, Zachodni said. In the first three years of DOPE, they had zero investors, but eventually published print editions in seven states and regions. DOPE grew bigger than they expected so they became open to the idea of acquisition. The two men had crossed paths with the High Times people many times and agreed a sale would be a great opportunity for them and for High Times. Zachodni, Farechild, CEO, said he and Tran agreed to the sale because they knew High Times wouldn't dismantle all the years of organic growth at DOPE. As the chief architect of DOPE's events for several years, Zachodni said that he and Tran decided to find ways to make it easier to produce cannabis events nationwide. The pair looked at various promotion and ticketing platforms when designing Farechild and also found a bank that would accept their funds. Headquartered in Seattle, Farechild is officially a technology platform, but Zachodni and Tran also have already started producing events. On Sept. 12, approximately 400 people attended the 10th anniversary party for Wick and Mortar, a boutique cannabis branding agency in Seattle. Zachodni said they will also be happy to help organize events that are free to attendees, to ensure the event runs smoothly. One of the ongoing challenges in cannabis event planning is finding the right venue. Questions often arise, including whether a location is comfortable with cannabis products being on display, or if it offers a private patio or outdoor area for cannabis consumption. Farechild is working to compile a list of venues in different communities based on their level of comfort with cannabis. Zachodni said they hope to have a robust list of up to 100 cannabis-friendly venues across the United State and eventually Canada. Zachodni and Tran contract out a lot of the work, but with the recent acquisition of Catalyst, a mainstream boutique event production company, they can supply their own light and sound equipment. Catalyst was an exclusive production partner for DOPE events. Farechild added Catalyst employees to the team and hopes to hire three more employees for marketing. The marketing plan is to zero in on specific consumer preferences from event attendees to curate events that will get producers and attendees excited using microdata points, all the while remaining transparent. Both Zachodni and Tran have years of experience in nightlife, media, marketing and event production. Zachodni was a competitive elite flair bartender before founding DList Magazine in 2007, which showcased the Seattle bar, restaurant, fashion and nightlife scene. Tran is a former promoter and club owner. Farechild's official national launch party takes place Dec. 12 at
MJBIzCon
in Las Vegas, considered the world's largest cannabis event.
Linda Ball is a freelance journalist based in Washington State. In her 18 years as a journalist she has covered a wide variety of topics including environmental issues, city hall, arts and entertainment, education, human interest stories and now the rapidly-changing cannabis industry.
Local journalism is essential.
Give directly to The Spokesman-Review's Northwest Passages community forums series -- which helps to offset the costs of several reporter and editor positions at the newspaper -- by using the easy options below. Gifts processed in this system are not tax deductible, but are predominately used to help meet the local financial requirements needed to receive national matching-grant funds.
Subscribe now to get breaking news alerts in your email inbox
Get breaking news delivered to your inbox as it happens.
---