News > Spokane
Richland woman among astronaut candidates completing their NASA training in January
UPDATED: Thu., Dec. 19, 2019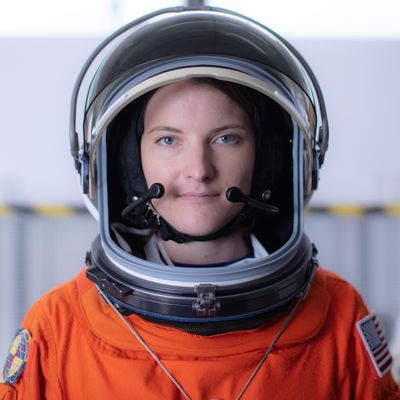 A U.S. Navy veteran from Richland will join the ranks of potential NASA astronauts in January.
Lt. Kayla Barron, 32, will be among the 11 NASA candidates graduating Jan. 10, the space agency said in a news release Thursday. Barron and her 10 colleagues will be eligible for space travel after the graduation, which is the first to occur under NASA's new "Artemis" program.
That program's goal is to land a manned spacecraft on the moon by 2024, putting Barron in the running to be the first woman to visit Earth's satellite. Spokane's Anne McClain, who completed her astronaut training in 2015, has also been rumored as the first potential female moonwalker.
Barron, a 2006 graduate of Richland High School, had previously been assigned to the USS Maine, a ballistic missile submarine ported in Bangor, Washington. She has earned a bachelor's degree in systems engineering from the U.S. Naval Academy and a master's degree in nuclear engineering from the University of Cambridge, in England.
The Artemis program has designs on reaching Mars, a prospect Barron said intrigued her in an interview with the Tri-City Herald in June 2017, after her selection to receive astronaut training from a pool of 18,000 applicants.
"It is absolutely appealing to everyone down here at the Johnson Space Center," Barron said at the time. "It appeals to our sense of adventure, and everyone is excited to push the envelope of what NASA has done before and move on deeper into the solar system."
Local journalism is essential.
Give directly to The Spokesman-Review's Northwest Passages community forums series -- which helps to offset the costs of several reporter and editor positions at the newspaper -- by using the easy options below. Gifts processed in this system are not tax deductible, but are predominately used to help meet the local financial requirements needed to receive national matching-grant funds.
Subscribe to the Coronavirus newsletter
Get the day's latest Coronavirus news delivered to your inbox by subscribing to our newsletter.
---