A&E
Vanessa Williams headlines the Fox with Spokane Symphony's Holiday Pops
Dec. 19, 2019 Updated Fri., Dec. 20, 2019 at 8:18 a.m.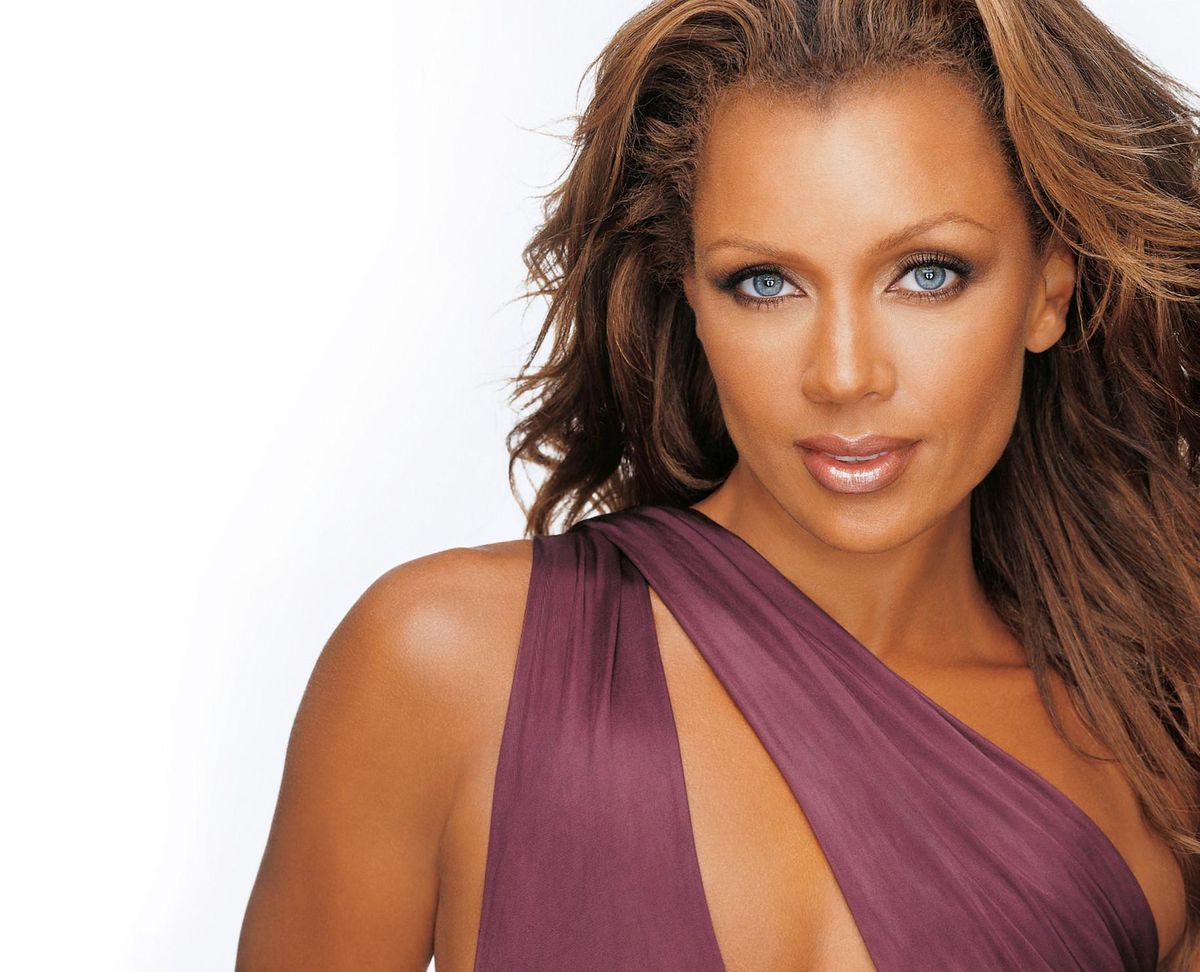 Vanessa Williams (Rod Spicer)
The Spokane Symphony, under the direction of James Lowe, and the Martin Woldson Theater at the Fox have saved one of its best shows for last to wrap up the holiday season and year. Singer, actress and fashion designer Vanessa Williams headlines the Holiday Pops Concert with the Spokane Symphony at 8 p.m. Saturday and 2 p.m. Sunday at the Fox.
Williams' multi-hyphenate resume includes the hits "Save the Best for Last," the Oscar-, Grammy- and Golden Globe-winning "Colors of the Wind" from Disney's "Pocahontas" and "Love Is" with Brian McKnight and film and TV roles including "Eraser," "Soul Food," "Dance With Me," "Shaft," "Ugly Betty," "Desperate Housewives" and "Daytime Divas."
Williams also is known as the first African American woman to be crowned Miss America in 1983. Her crown was revoked after it was discovered that she had posed nude, but the Miss America Organization would reinstate her in its record books more than two decades later.
Williams, 56, recently chatted about her music and TV success, being an advocate for equal rights and her celebrity crush ahead of her two holiday performances in downtown Spokane:
You're headlining the Holiday Pops Concert with the Spokane Symphony this weekend. Are you ready for the cold weather and snow?
I live in New York, so I'm used to it. I'll have the proper gear. I've never been to Spokane, but I've heard that the Fox Theater is spectacular. I'll have to be extra fancy to match the décor.
How much time will you have for rehearsal?
We'll have a run-through the day of the first performance with the orchestra. The conductor and my musical director have been swapping emails about the setlist and times. We have so many Christmas songs and charts to adjust. I take the stage for the first time about 40 minutes into the first half, then there's an intermission, then I perform for about 60 minutes.
Speaking of performing, you can sing pop, dance, R&B, adult contemporary, holiday, Latin, gospel and jazz. Do you have a favorite musical genre to perform?
Hmmm … I like to perform what makes the most sense at the time, if that makes sense. I've had the same band with me for 22 years, and we can bring it hard. Subscriber audiences love show tunes, so, for a Broadway set, I'll adjust. I strive to make a connection – I'm a chameleon who sings music and hopes to make people happy.
What is your favorite holiday song?
The most effective songs need to be done beautifully and not be average. "Silent Night" always makes people well up. The melody is beautiful, and the tone and ambience are gorgeous.
I love "Save the Best for Last." Actually, I love "Colors of the Wind," as well. What is your favorite song among your hits and catalog?
When "Colors of the Wind" won the Academy Award in 2006, I will never forget that it won that night. And with "Save the Best for Last" at the Grammys, I was pregnant with my son who was eight weeks from coming. When Eric Clapton won, he acknowledged me for not getting the No. 1 spot with his song because of mine. I love the melody, and the fact that this opportunity then became a hit made it sweeter.
Fans will always remember you as Wilhelmina Slater in "Ugly Betty." What has been your favorite role in television or film?
Oh for sure Wilhelmina. She was written so well. We never knew where the show was going and what was going to happen. At our table reads, we would be like, "What?!" It was thrilling and exciting, and we would crack each other up. The cast was truly an ensemble.
It felt like a Broadway ensemble. We were in it together working hard. We spent hours and hours together, and there was a genuine generosity. Another extraordinary experience for me was "Kiss of the Spider Woman." We made it completely different and our own.
You are known for being a strong advocate for equal rights, especially with minorities and the gay community. Please speak to your advocacy.
I was lucky because my parents are both music teachers, and they introduced me to the big city and Broadway shows and Alvin Ailey Dance – they introduced me to the arts. Mom had gay friends, and they were very elegant and had partners. Dad was friendly and knew the issues.
Gay men have been a part of my life as an actor and dancer – cast mates and going to school in the 1970s and 1980s. I've had many friends die from AIDS over the years. I'm really fortunate to have had so many relationships that have touched me and are triumphant. At an early age, I was shown an example of equality, and that has been part of my human experience.
What advice would you give a young woman today who wants to follow in your footsteps?
Don't follow in my footsteps! Know your skill set – know your strengths – and go from there. Be involved in school and programs, have a mentor and improve your skills. I have been lucky to have had a supportive family and community.
Please tell me about your current and longtime celebrity crush, Sting.
(Laughs) Last Christmas, I sang with him again during Rob Mathes' holiday concert. I've been a hardcore fan ever since "Sister Moon." He's an incredible human being and musician, and he's still hot!
Do you have any resolutions for the New Year?
I will continue to go for more, and that doesn't mean I'm not happy where I am. Bring on more challenges. Give me more because I'm ready to do more.
Local journalism is essential.
Give directly to The Spokesman-Review's Northwest Passages community forums series -- which helps to offset the costs of several reporter and editor positions at the newspaper -- by using the easy options below. Gifts processed in this system are not tax deductible, but are predominately used to help meet the local financial requirements needed to receive national matching-grant funds.
Subscribe to the Spokane7 email newsletter
Get the day's top entertainment headlines delivered to your inbox every morning.
---