News > Spokane
Spokane Valley attorney and one-time political aspirant faces rape trial
Dec. 30, 2019 Updated Thu., Jan. 2, 2020 at 8:30 a.m.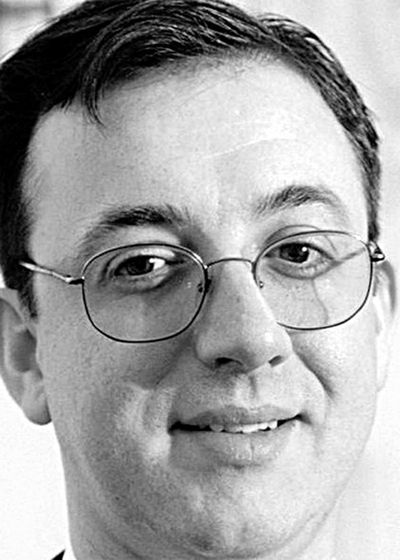 A Spokane Valley attorney who once ran for a seat in the Legislature will be on trial next month on accusations that he raped a young girl years ago and possessed explicit photos of her.
Ray Deonier, 48, faces eight charges after new evidence was retrieved by the Spokane County Sheriff's Office. The initial report of the rape was made in 2016 after the girl confided in her school resource officer, according to court documents.
Deonier is a member of the "State of Liberty" movement to create a 51st state that would encompass Eastern Washington, according to family members in court documents. He also ran against fellow Republicans Matt Shea and Diana Wilhite for a seat in the Legislature after Lynn Schindler vacated the seat in 2008.
The victim told police the sexual abuse began when she was 6 years old and continued until she reported it and was removed from the home.
The victim told police of specific rapes when she was 14 and 15, according to court documents.
Deonier could not be reached for comment Monday afternoon, and his public defender did not immediately return phone calls.
Police investigated the reports, and the child was removed from Deonier's custody at the time. The case was temporarily classified as inactive in 2016 because photos and videos the victim secretly collected during the abuse were not retrievable with the technology at the time.
The Spokane County Sheriff's Office got new technology in May that allowed them to bypass PIN protected cellphones and retrieve the evidence.
Deonier was charged weeks later.
The evidence included explicit photos of the victim with identifiable body parts of Deonier, according to court documents. The photos and videos were recorded on Deonier's iPhone and discovered in a "vault" app that was disguised as a calculator and required a passcode to access, according to court documents.
The victim made multiple voice recordings of Deonier asking her to perform sexual acts, but police were unable to recover the recordings because she said Deonier had reset her phone to factory settings through an app.
Deonier told police in 2016 that he had wiped the victim's iPhone on multiple occasions as a punishment for her "bad or disrespectful behavior," according to court documents.
Court records show nine letters of support for Deonier from family members and friends, including his mother, Jennine Donier, who is a pastor at Ekklesia Church of God in Spokane Valley.
Donier noted her son's love of children and his willingness to take them on outings evidenced by his involvement in a youth theater group among other things.
"When in college his friends all liked him he was the ONLY male friend allowed to go with the various women friends and he often protected them if they became inebriated from other guys who may have raped them," Donier wrote.
Other letters told similar stories of Deonier protecting "intoxicated women."
The letters of support also include an email Donier sent to church members titled "Ekklesia Changes."
The email cautioned members to "NOT buy into some of the teachings" of churches where the Ekklesia Church meets and to "be careful not to be pulled into other churches false doctrines."
Other letters in support of Deonier discussed his love of God and country. They also indicated that Deonier hated being touched or hugged.
"He does not like being touched, and hugs were out (except) for Mom and Dad and little children six and younger," Deonier's sister wrote in a letter.
Local journalism is essential.
Give directly to The Spokesman-Review's Northwest Passages community forums series -- which helps to offset the costs of several reporter and editor positions at the newspaper -- by using the easy options below. Gifts processed in this system are not tax deductible, but are predominately used to help meet the local financial requirements needed to receive national matching-grant funds.
Subscribe now to get breaking news alerts in your email inbox
Get breaking news delivered to your inbox as it happens.
---