Marketing > EVERCANNABIS
Jim MacRae knows the numbers on Washington's cannabis industry
Fri., Feb. 1, 2019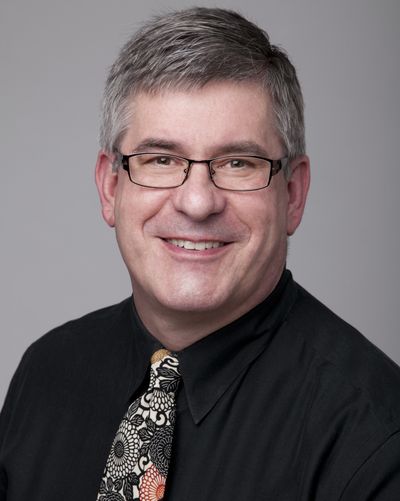 Information is everything to Jim MacRae. He looks at Washington's cannabis industry entirely by the numbers, and uses this data to help stores, growers, and even the public. He's also using his research to raise the alarm about what he sees as a lack of consumer safety and transparency. "Right now the lack of traceability is the major issue in our marketplace," MacRae said. Washington's initial commitment to better traceability drew MacRae to work in this state. His educational background included experimental psychology and substance abuse research at McMaster University and the University of Pennsylvania. He spent much of his career in market research and data mining for the pharmaceutical industry, and then moved to Washington. "I felt blessed as a data person to be here when (recreational cannabis) launch occurred," MacRae said. "We had strong legislation that mandates the transparency of government." The Washington State Liquor and Cannabis Board initially provided public access to information on every transaction, from plant to harvest to lab testing to store, MacRae said. "It was a virtually complete description of the market in remarkable detail, and I immediately started looking at it," he said. Through his company, Straight Line Analytics, MacRae combined LCB-supplied data with his industry expertise and proprietary metrics to help all levels of industry, plus businesses nationwide that want to learn from Washington's successes and shortcomings. "I've done a fair bit of work with stores on site selection … I help them understand their market, understand their competitors," MacRae said. "It really always comes down to helping them understand their market as it is today relative to the market's potential." He applies similar strategies to help producers/processors get the most out of their business while following sometimes complex laws. Focusing on these data has led MacRae to become a strong consumer advocate. He's presented discrepancies to the LCB and has reported on what he sees as major regulatory problems. In 2015 he began covering various topics regardingWashington's regulated cannabis market on his blog, HighIntelligence.org. Much of his recent efforts zero in on changes to the LCB's data tracking system. The state adopted a new computer system for traceability that had major functionality issues, and the information the LCB previously made public was no longer available. This included the ability to verify lab testing on any product's potency and quality. "Basically, quality assurance is gone from a regulatory standpoint in Washington," MacRae said. Dr. Dominic Corva, founder and executive director of the nonprofit Center for the Study of Cannabis and Social Policy, has worked with MacRae on data analysis, and said MacRae's knowledge base is invaluable. "(Jim can) give you the good news or the bad news," Corva said. "In the absence of any kind of oversight or accountability, Jim's work gives businesses the opportunity to have integrity and do the things they're going to have to do in the long run." While MacRae's views on the LCB's recent traceability and testing issues may be up for debate (you can read his thoughts at HI-Blog), he wants to help consumers be more aware of the quality of available products. Consumers can always request a copy of a grower's "certificate of analysis" at a store, but MacRae said that alone isn't enough of a safety mechanism for anyone concerned about what could be in their cannabis. He believes the state has the ability to authorize more quality assurance testing for potentially harmful levels of microbes, pesticides and heavy metals. Corva said MacRae's extensive analysis in the field makes him someone who should be listened to. "His outcomes really are quite relevant for anybody's business model," he said. "I think it's important to start off from a position of transparency, and Jim is sounding the alarm saying that's not how we're starting." Kevin Oliver is the state director for the National Organization for the Reform of Marijuana Laws as well as a grower in Deer Park. While he and MacRae have disagreed occasionally on the LCB's performance, he said MacRae's efforts to alert the public have value. "He's a great data miner," Oliver said. "What Jim is doing for consumers is making them aware that the LCB has (safety) protocols they need to enforce that allows the consumer to make a choice of whether or not they want to ingest products that have tested positive for certain contaminants." Businesses also can take their own pro-active approach. For example, MacRae worked with Uncle Ike's, a series of stores in Seattle, to create a private testing program where inventory is randomly selected and tested for pesticide, heavy metal and microbes. Results are posted monthly online, and failed product is immediately removed from shelves. "It's very encouraging to see the private sector invest in some things that really raise the bar for consumer safety," MacRae said.
Local journalism is essential.
Give directly to The Spokesman-Review's Northwest Passages community forums series -- which helps to offset the costs of several reporter and editor positions at the newspaper -- by using the easy options below. Gifts processed in this system are not tax deductible, but are predominately used to help meet the local financial requirements needed to receive national matching-grant funds.
Subscribe to the Coronavirus newsletter
Get the day's latest Coronavirus news delivered to your inbox by subscribing to our newsletter.
---