News > Spokane
Ferris High School resource officer resigns; Spokane School Board hears public concerns of 'implicit bias'
Feb. 13, 2019 Updated Wed., Feb. 13, 2019 at 10:30 p.m.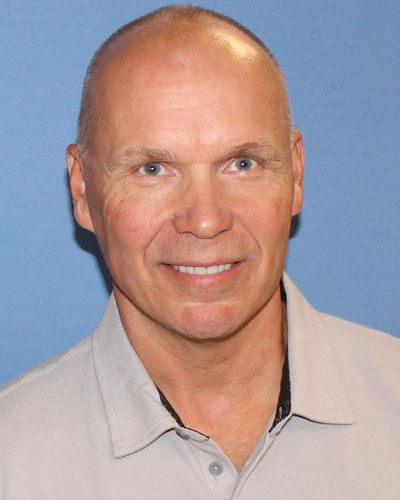 Systemic racism is alive and well in Spokane Public Schools, the district's board of directors was told Wednesday night.
Three weeks after an African-American student was pinned by a resource officer at Ferris High School, dozens of citizens contended implicit bias exists within the district.
"There's a problem, and it's been a problem for a long time," said Kurtis Robinson, president of the Spokane chapter of the NAACP.
Speakers blistered the district on several issues, including implicit bias, the arming of resource officers and the hiring of Shawn Audie at Ferris.
Board members did not respond to the concerns voiced by speakers at the meeting.
Audie, who was placed on paid leave earlier this month, submitted a letter of resignation last week. It was accepted by the board later Wednesday night and is effective April 30.
But the damage is done, speakers said.
Early in the meeting, council student adviser and Ferris student Dylan Pearson, who is white, told the board he "felt safe" during the Jan. 24 lockdown when the student was pinned.
Robinson countered by saying, "The kids I talked to didn't feel safe. … I'm hearing that students of color didn't feel safe."
"Exactly what students are being kept safe?" Robinson said, his voice rising.
Following the incident, a video surfaced online that showed Audie trying to detain an African-American student and pressing his forearm into the student's neck.
The following week, about 30 students protested Audie's actions during a walkout at Ferris. Some held signs that said "Black Lives Matter."
The incident led to an investigation by the district, but spokesman Brian Coddington said Audie's resignation, received Friday, was his own decision.
The district is continuing to review the incident and the process that led to Audie's hiring in September, Coddington said.
In wide-ranging comments Wednesday, audience members also focused on the process that led to Audie's hiring.
Previous confrontations involving Audie have prompted three federal lawsuits, including a case in which a man died after Audie placed him in a chokehold.
Audie was about to be fired when he resigned from the Spokane County Sheriff's Office last year during an internal investigation into another complaint of excessive violence.
"I'm very troubled that this person was hired at all," Nikki Lockwood said. "Nobody bothered to Google his name."
The school district spoke with Audie's supervisor at the sheriff's office during its vetting of Audie's application, but a criminal background check didn't turn up the civil cases that stemmed from earlier complaints against him.
Audie's hiring is part of a larger problem, speakers said.
"It's the same theme that has been happening for generations, so why aren't you doing anything about it?" Robinson said.
Robinson added that implicit bias training "has to happen. We have much more work to do," he said.
Others spoke against inequitable treatment of minority students at all grade levels and the arming of resource officers.
Sharon Randall, who has two sons of color, urged the district to "focus on prevention instead of intervention."
Another parent, Olga Herrera, said "This should also serve as an opportunity to review hiring practices, perhaps by looking deeper into candidates' background, references, and by giving more weight to the input of the hiring committee."
Local journalism is essential.
Give directly to The Spokesman-Review's Northwest Passages community forums series -- which helps to offset the costs of several reporter and editor positions at the newspaper -- by using the easy options below. Gifts processed in this system are not tax deductible, but are predominately used to help meet the local financial requirements needed to receive national matching-grant funds.
Subscribe now to get breaking news alerts in your email inbox
Get breaking news delivered to your inbox as it happens.
---