District 8 4A girls: Lewis and Clark ends Central Valley district title run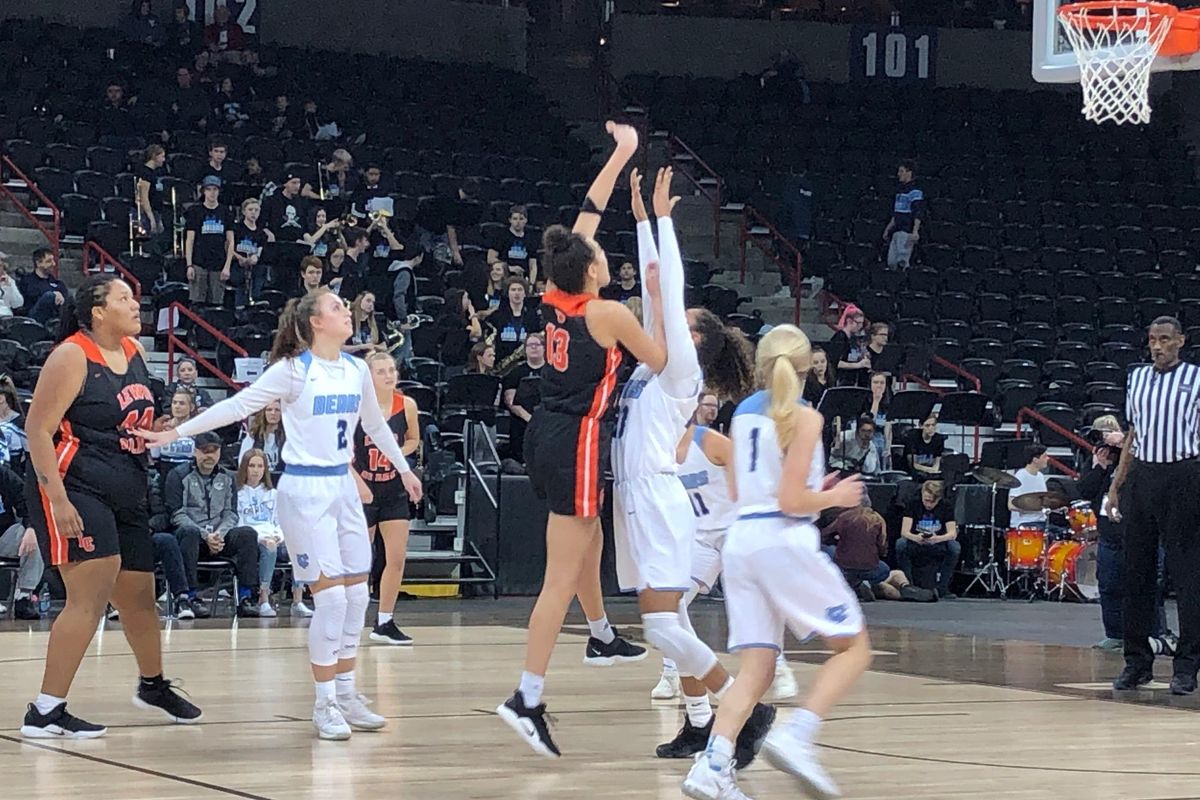 Defending state champion and Greater Spokane League regular season champ Central Valley entered play ranked No. 3 in state 4A, while league runner-up Lewis and Clark, which lost in the first round in Tacoma last season, was No. 4.
CV beat LC in the District 8 title game last season and the teams split two regular season games, representing 40 percent of their combined season losses.
It's hard to find two teams more familiar with each other.
Jacinta Buckley, headed for UNLV in the fall, scored 17 points and Lewis and Clark knocked off Central Valley 53-46 in the District 8 4A championship game on Saturday at the Spokane Arena.
It ends Central Valley's four-year streak of district titles.
"To be the champs you have to beat the champs," LC coach Gabe Medrano said. "Anything worth having doesn't come easy."
Medrano said the game was what he expected from two top-flight teams.
"We told (the team) before the game. They aren't going to let you have it. They aren't going to just give it to you.
"This is something we've talked about since those girls walked through the door," Medrano added. "To see them put in the work and believe and get it done. I'm so happy for them."
"We've been working for this for four years," Buckley said. "We brought a different kind of energy today that we're going to carry on through the rest of the season."
Kaylee Bishop drained a 3 to put LC up 13-7 midway through the first. CV clawed back and MJ Bruno's contested layup at the horn made it LC 17-16 after one.
The Bears took their first lead on a pair of free throws by Bruno early in the second. CV built a four-point lead, but Buckley hit a step-back 3-pointer with two and a half minutes left to get within one.
Anna Reeves made a reverse put-back late in the quarter and the the teams were tied at 25 at intermission.
At the start of the third, Bishop popped a 3 and Buckley found Reeves inside for a bucket to go up 32-27. Sativa Rogers made it an eight-point lead with a running scoop and LC (20-3) led 41-35 after three.
Sams hit a 3 at the start of the fourth to get it the deficit to 3 for Central Valley (20-3). But Buckley picked up two more baskets to push the lead to nine with just over 5 minutes left.
Zylak nailed a 3 at the 2-minute mark that made it 52-44.
"Everyone's doubted us every year," Buckley said. "Think we're coming in second to CV. That's not what it is. I cannot tell you how good this feels."
---