Gonzaga-San Diego: 3 keys to the Bulldogs' 79-67 victory over the Toreros Key moment
Gonzaga broke away from a tie score with an 8-0 burst early in the second half to take a 45-37 lead. Josh Perkins scored two field goals and Brandon Clarke and Rui Hachimura each added one. USD was still hanging around when the Zags went on a 14-6 run fueled by Perkins, Hachimura and Zach Norvell Jr. to build a 15-point lead with 8:30 remaining.
Offensive MVP
Hachimura went to work on at least three different USD defenders, particularly in the second half. He used power and speed to get to the rim against Alex Floresca, Yauhen Massalski or Isaiah Pineiro. Hachimura made 10 of 15 shots en route to 22 points. He also hauled down two offensive boards and 10 rebounds overall.
Defensive MVP
Clarke, when he wasn't on the bench in foul trouble, did a solid job defensively on Pineiro, who put up 30 points in the first meeting. Clarke's size, quickness and leaping ability seemed to bother Pineiro, who made just 7 of 18 shots and finished with 20 points, 11 coming in the final six minutes when the Zags often held double-digit leads.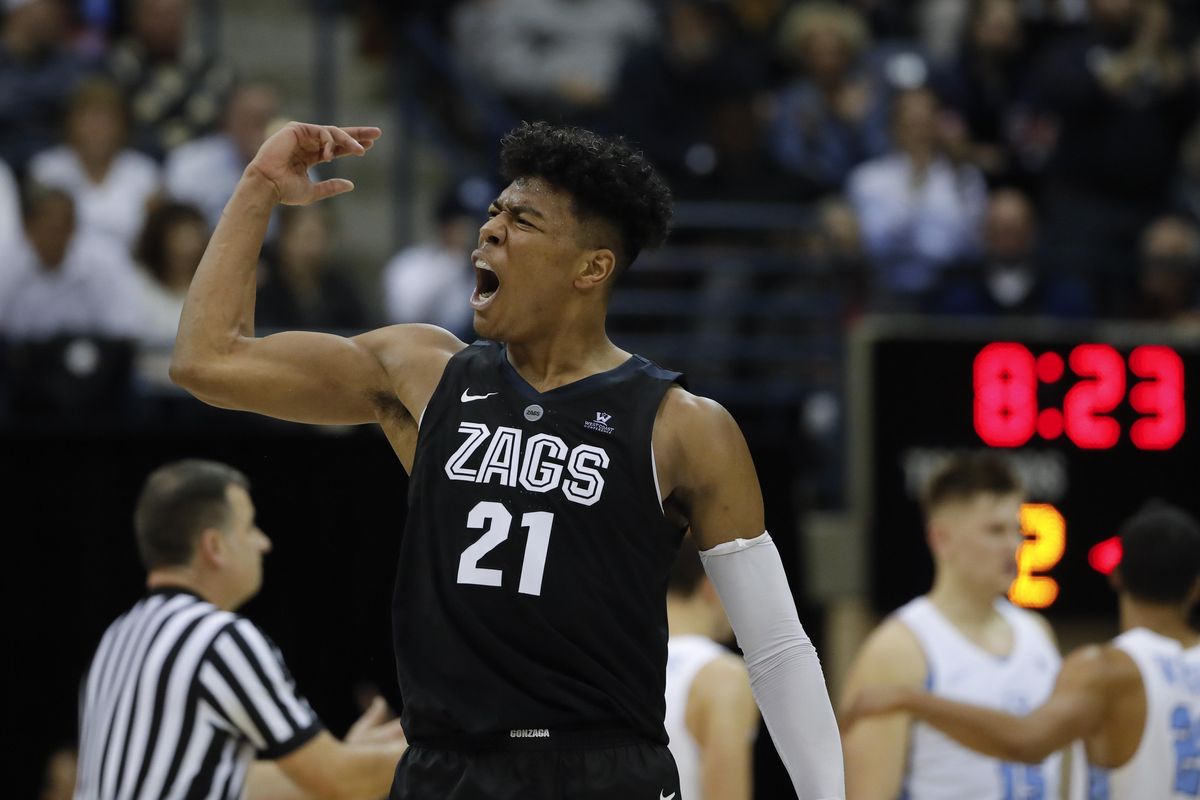 ---