Sports
Grip on Sports: If winning is your goal, there are two area college basketball programs that complete your quest most every game
Sat., Feb. 16, 2019 A GRIP ON SPORTS • If you asked any college basketball fan what they wanted most from their team, winning would be No. 1 on their list, right? No one likes to watch their team lose, so it makes sense. Around here, fans of two different programs have it pretty special that way. Read on.
••••••••••
• Tonight in San Diego, Gonzaga will try to win its 25th game of the season. In 27 attempts.
That's a pretty fine winning percentage, isn't it? (For you folks who demand in-depth analytics, the raw number is 92.6 percent.) But there is more history than that.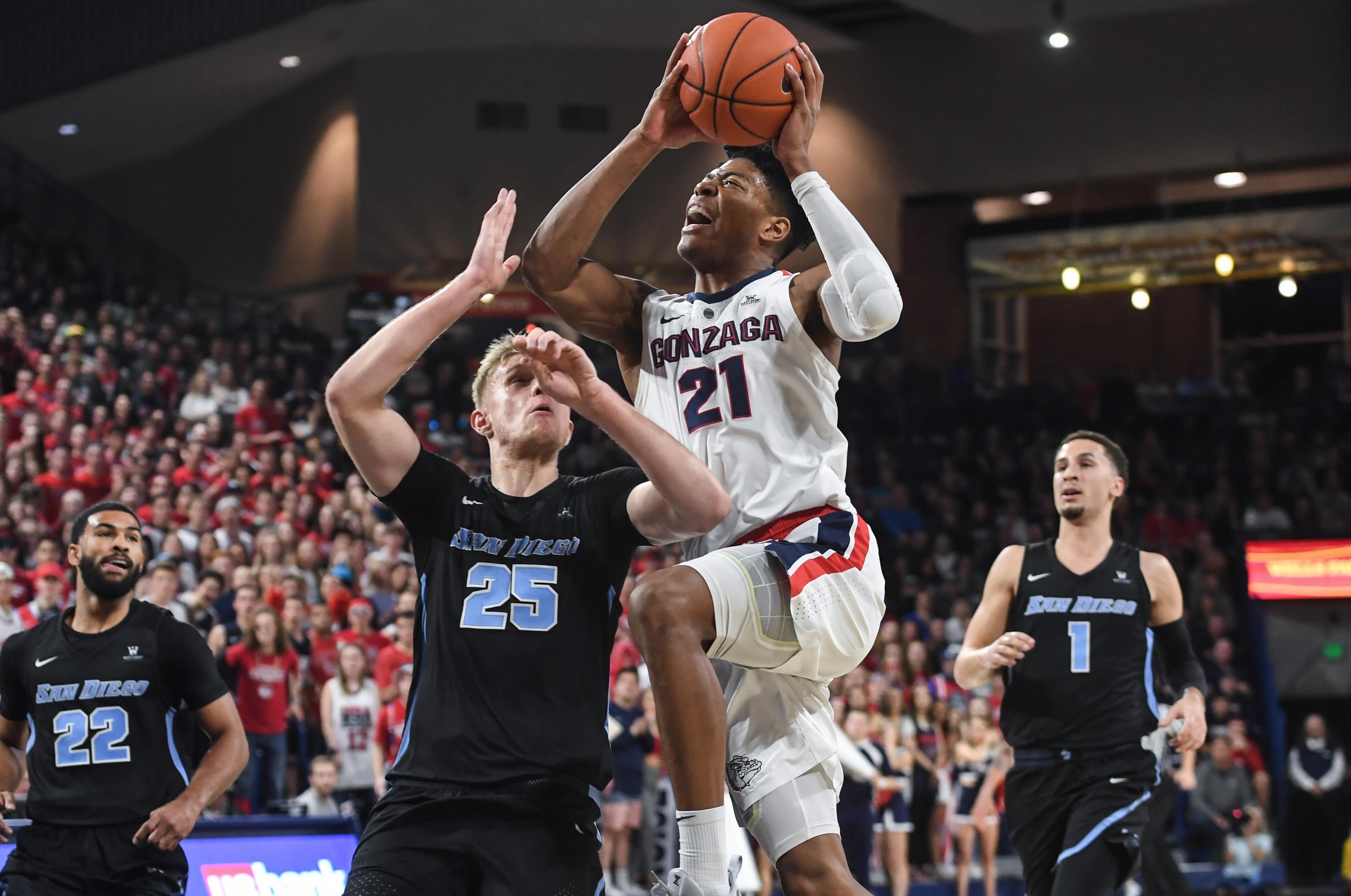 If GU wins tonight, it will mark the 12th consecutive season the Zags have won 25 games. Think of that. Each of the past dozen years, Gonzaga fans have seen their team win at least 25 times. Which means they haven't watched too many losses.
Heck, other than a week in mid-December this year, every time a Zag fan has turned on their TV to watch, they've seen a victory.
(Well, a win on the court. See our last paragraph today if you want to know how you can still lose while the Bulldogs win.)
That's pretty darn impressive.
As someone who grew up in the midst of UCLA's dynasty, let me give you one piece of advice: Never take it for granted.
John Wooden retired. So will Mark Few. And even the best basketball programs in America, from Kentucky to North Carolina to Kansas to Indiana, have suffered awful stretches over the years.
Enjoy the winning while it is happening. Never get too critical of the rare failures. Someday you may look back at this time of your life, marvel at what you saw and wish these days were back again.
• The Zags are not alone around here. Up Division Street a few miles sits Whitworth University.
The Pirates won their 20th game last night, marking the 14th consecutive season they have reached that magic number.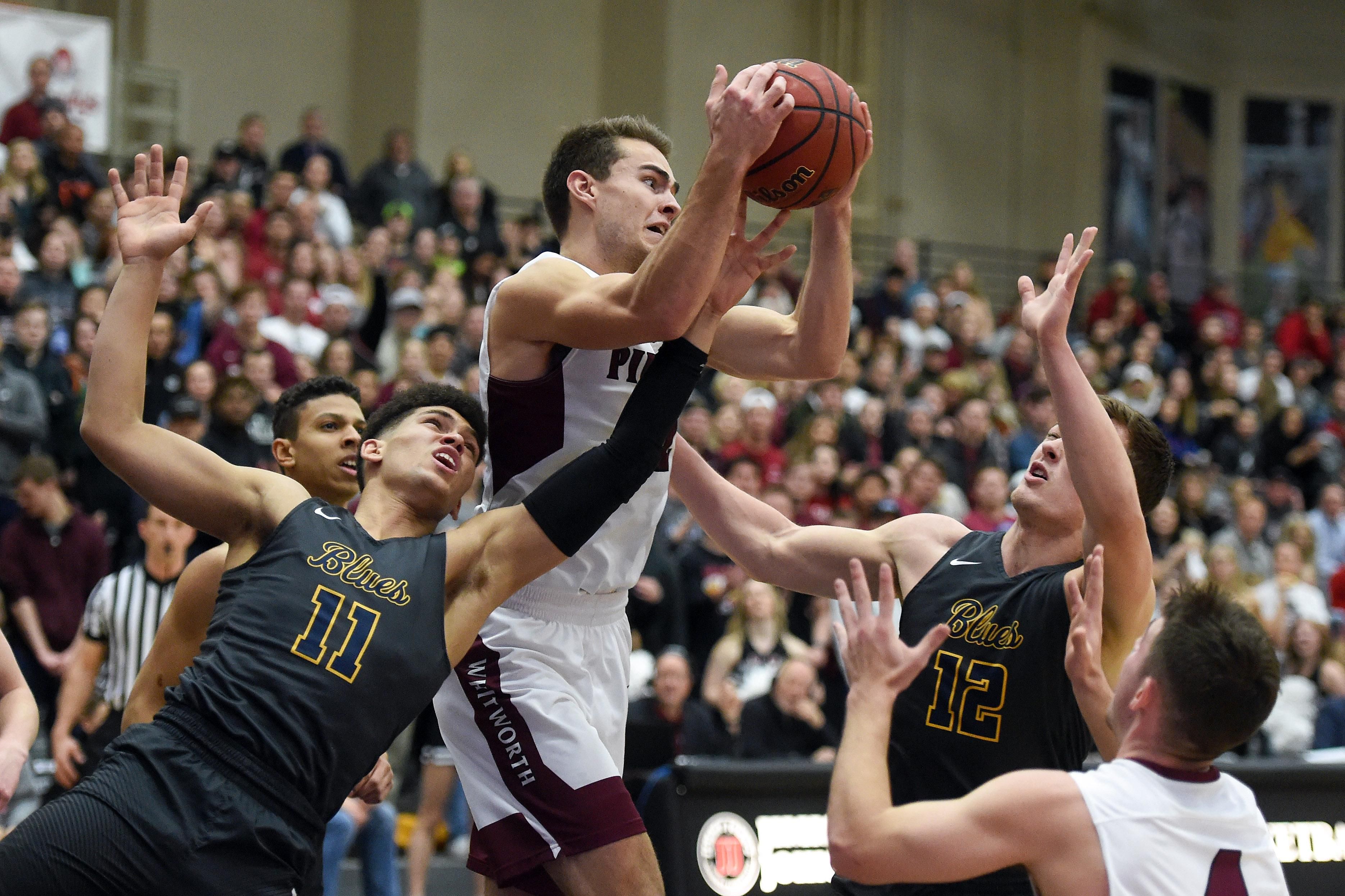 Yes, there is a difference between Division I, in which Gonzaga competes, and Division III, the Whits' home, but big deal. Winning 20 games 14 consecutive years is impressive at any level. And remember, Whitworth has fewer chances, playing a schedule that usually has about five fewer games than the DI guys.
Whitworth's success has transcended some huge changes. Heck, when the Pirates began winning 20 games a year, it was still just a college. And the head coach was Jim Hayford.
Now it's a university and Hayford is long gone, having moved on to Eastern Washington and then to Seattle U. Matt Logie is in charge now (he's been at Whitworth since the 2011-12 season) and he's improved the Pirates' fortunes even as the Northwest Conference has improved as well.
The Pirates are no longer the bullies on the block. Whitman, once the conference's doormat, has won the title the past couple years. It will win the regular season title again this season.
No matter. Whitworth just keeps rolling along.
•••
Gonzaga: A couple of weeks ago we went on about how tough it is to win in San Diego. The problem was GU was facing the Toreros that night in Spokane. Oops. But the sentiment is still true, even if USD has suffered some tough defeats lately. Jim Meehan has a preview of tonight's game in the city of perpetual 70-degree weather as well as the key matchup. … The Gonzaga women are home this afternoon, hosting the only team that has handed them a WCC loss, BYU. Jim Allen has that preview. … College baseball season is upon us. Gonzaga began with a loss (thanks to a reader who pointed out a mistake I had here that I fixed). And no, it wasn't at home. … Larry Weir used his Press Box pod Friday to look back at Thursday's basketball games. … Around the WCC, as usual, the only other place to find coverage of a conference team is in Salt Lake City, as BYU looks back at San Diego and ahead to Loyola Marymount.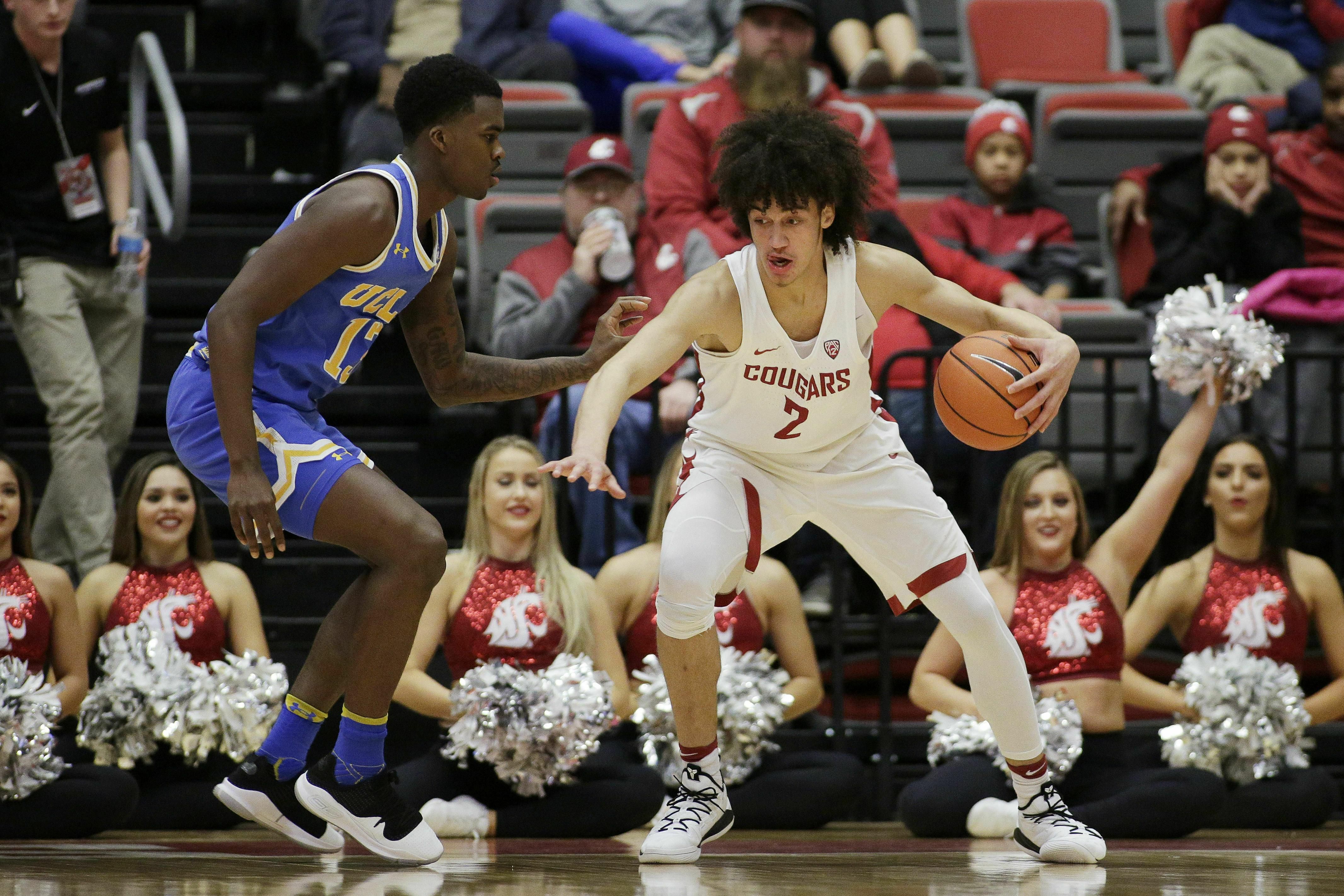 WSU: Freshman CJ Elleby has been a revelation this season for the Cougars. How? Theo Lawson attempts to explain in this story. … The Huskies are ready for round two of their rivalry series with WSU. … If you want more on Elleby, we wrote this piece a while back. … It used to be rare when the NCAA granted a player a sixth year of eligibility. Now it seems to happen about twice a week. The Cougars' Robert Valencia will be back next season, his sixth. Theo has that story as well. … The Cougar women routed Washington last night, sweeping the season series between the schools. … Elsewhere in the Pac-12, more than 12,000 folks squeezed into Oregon's arena last night to watch the Ducks and Oregon State play. Nothing unusual about that, right? Except, maybe, there was one unusual aspect. … Colorado hopes to take the fight out of Arizona. … Utah is actually defending well. … UCLA made a point in its latest win. … USC would like to get a few more of those. … In football news, UCLA added a late recruit.
EWU: Around the Big Sky, Montana has won its close games recently and that has moved UM atop the conference standings.
Chiefs: Spokane hit the road last night and its four-game winning streak hit the floor, as the Chiefs lost at Vancouver.
Preps: Despite yesterday's early snowstorm, basketball at all levels returned last night. We have roundups of the District 8 boys and girls games, girls action at State in Idaho and girls and boys games around the area. … The super-sized State wrestling tournament began in Tacoma and we have all the local results as well as a roundup of the action and a feature story on a local wrestler.
Mariners: The M's are trying the meeting route to improve its pitching. … The first injury of spring is so predictable.
•••       
• We'll be back later tonight with our TV Take following Gonzaga's game at San Diego. Wait, I'm being told Bill Walton is doing the color commentary. Is it possible to catch something awful between now and 7 p.m., awful enough to make it impossible to watch – or listen? Until later …
Local journalism is essential.
Give directly to The Spokesman-Review's Northwest Passages community forums series -- which helps to offset the costs of several reporter and editor positions at the newspaper -- by using the easy options below. Gifts processed in this system are not tax deductible, but are predominately used to help meet the local financial requirements needed to receive national matching-grant funds.
Subscribe to the sports newsletter
Get the day's top sports headlines and breaking news delivered to your inbox by subscribing here.
---