This column reflects the opinion of the writer. To learn about the differences between a news story and an opinion column, click here.
Opinion > Column
Shawn Vestal: 'Bribes' to opt out of sex ed are a lousy use of federal dollars
Fri., Feb. 22, 2019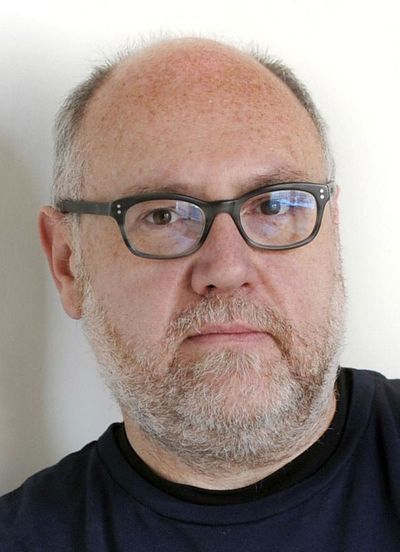 Let me get this straight: Federal funding is being used to pay $20 "rewards" to Spokane teenagers who skip sex-ed courses and take an online abstinence course instead?
What's next? Might we begin giving teenagers a sawbuck apiece, federally funded, to complete an online course on evolution denial? Will $20 each be enough to get kids to skip science class for a chat with their parents about the hoax of climate change?
It's one thing for us parents to have the right to choose the facts about which we want our children to remain ignorant. But the federal government doesn't need to subsidize those desires, even at a tiny level.
A local abstinence program is making a push to get parents to opt out of sex ed in Spokane Public Schools. The program, called The Alternative Healthy Family Formation, is offered by the nonprofit Teen-Aid.
It's the latest chapter in the saga of the developing sex-ed curriculum at Spokane Public Schools, and the people who oppose it.
The Alternative has recently received $332,400 in federal grant money, part of a recent push by the Trump administration to expand funding of abstinence-focused sex ed. This subject speaks powerfully to the hearts of conservative culture warriors, the most extreme of whom suggest that teaching facts about contraception is part of a Planned Parenthood scheme to get kids pregnant and boost its abortion revenues. Others worry that providing contraceptive information encourages sexual activity, or that schools fail to take a condemnatory, "biblical" attitude toward homosexuality and transgender people.
This money, which is funneled from federal agencies through the state, does not go to the district, nor does the district have any involvement with it.
Teen-Aid recently took out a full page ad in The Spokesman-Review. It included an enormous opt-out form for parents. In addition to opting out of sex ed, the form includes options to excuse their kids from vaccination requirements, AIDS prevention courses, child abuse prevention education, and many other surveys and evaluations.
The ad emphasizes that parents can take the online program through The Alternative for free. Doing so will give students the graduation credit needed, and students "will receive a $20 reward upon completion."
To my knowledge – and this is confirmed by the school district – this is the only example of a reward for completing a course of any kind in Spokane. We're not paying any students to complete a foreign language course or advanced math class; we're not paying any students to read Milton or study history or learn to code.
Surely, if we're going to bribe students to take classes with tax money, we could do it to better purpose.
LeAnna Benn, the founder of Teen-Aid, said in an interview this week that her organization is simply trying to offer something to parents who don't agree with the district's curriculum. They're not trying to create conflict, but want to offer something to parents who didn't want their kids in the sex-ed curriculum – to offer them training, skills and information, rather than just omitting a course.
She insisted it's not an "abstinence-only" program, though the goal is to discourage sexual activity until marriage and give parents more control over what kinds of information is given to teens.
"What we're trying to do is bring the parents into this so the parent can emphasize what they want emphasized and say what they want said," Benn said.
The $20 reward is an incentive for kids to finish the course so organizers can evaluate its effectiveness with a review after the course, she said. Such incentives are common in education and research, Benn said; at one point in the interview she noted, seemingly unrelatedly, that Planned Parenthood's subsidized health coverage for patients at clinics might be seen as comparable.
Factual education about sexuality and contraception has always been a target of those in the throes of the current sexual morality panic; if Planned Parenthood can be dragged into it, all the better. A previous version of the district's sex-ed curriculum was abandoned after an impassioned freak-out from people who objected to the fact that some of the proposed curriculum had come from materials prepared by Planned Parenthood.
We need good, factual sexual education in schools. Here, as across the country, teen pregnancy rates have plummeted over the past 30 years. This means far fewer births, as well as far fewer abortions. This is obviously not a product of abstinence-only religious education; if that worked, the teen birth rate in the 1980s wouldn't have been so high.
But we still have higher-than-average teen pregnancy in Spokane County – 39 pregnancies per 1,000 students in 2016, compared to 24 statewide. Half our high school seniors have had sex, according a 2016 survey, and 44 percent of them did not use a condom in their most recent sexual encounter.
The best way to keep bringing that down is not abstinence-only education, which has a dismal record. One example: A pair of researchers from the University of Georgia published a paper in 2011 finding strong correlations between states where abstinence-only programs were adopted and higher rates of teen pregnancy and sexually transmitted diseases.
"These data show clearly that abstinence-only education as a state policy is ineffective in preventing teenage pregnancy and may actually be contributing to the high teenage pregnancy rates in the U.S.," the researchers concluded.
That's one reason that abstinence-only proponents have tried to relabel it as "risk avoidance" education, but that's old wine in new jugs.
Families can surely choose to serve that to their kids if they choose. But bribing them to do so is a lousy use of public dollars.
---
---