91st Academy Awards: Spokane film buffs identify the nominee they're rooting for The Academy Awards are today, and we are ready for them. Inside the section today, you'll find a Further Review page that's all about Oscar and includes a handy ballot for making your own predictions and following along at home.
First however, we set about the business of making predictions. Except we aren't. Instead, we've asked some of Spokane's leading film fans to make the case why one particular nominee deserves to win. Here's what they said.
Best Film Editing
Barry Alexander Brown, 'BlacKkKlansman'
Kendra Sherrill is a filmmaker and co-director of the Spokane International Film Festival.
This year, the Oscar for Best Film Editing should go to Barry Alexander Brown for his editing of "BlacKkKlansman." Brown, a long-time collaborator with director Spike Lee, has helped create the rapid pacing that is found in most of Spike Lee's Joints. "BlacKkKlansman" is no exception. Brown's ability to push the story along makes the audience feel as though they have been strapped in for a ride filled with uncomfortable, intense, and even comedic moments (which is not an easy feat when dealing with a story about the KKK). But Brown also knows when to slow down and allow the audience and characters to breathe in the film's more intimate moments. In addition to driving the pacing of the film, Brown was able to overcome the editing challenge of two tiresome film scenarios: telephone calls and speeches. Some of Brown's refreshing editing is evident in the unnerving conversations between the hero (Ron Stallworth, played by John David Washington) and the villain (David Duke, played by Topher Grace), an activist's speech peppered with floating audience portraits, and a sequence that intercuts the retelling of a lynching with a KKK initiation ceremony. These examples, along with many others, showcase how Brown's crafting of "BlacKkKlansman" should earn him that gold statue!
Best Animated Feature
'Isle of Dogs'
Pete Porter is a film and theater professor at Eastern Washington University.
Best Animated Feature is predicted to be a contest between "Incredibles 2" (Disney) and "Spider-Man: Into the Spider-Verse" (Sony), with "Ralph Breaks the Internet" (Disney) also in the running. This is probably what will happen simply because a significant number of Academy voters work for these companies. But if I were voting along company lines, I would vote for "Marai" as no company has done more than GKIDS to advance the cause of independent and international animation. All of these, for their own reasons, are worthy nominees.
The nominee that deserves to win best animated feature, however, is Wes Anderson's "Isle of Dogs." Like Anderson's earlier effort, "Fantastic Mr. Fox," "Isle of Dogs" is a stop-motion animation using sumptuous puppets and elaborate set pieces. "Isle" builds a vivid tactile world that engages our senses, immersing us in the fur of our canine heroes, the grime of their world, and the urgency of their plight. Not incidentally, "Isle of Dogs" delicately and deliberately unfurls a highly original story about a boy and his dog who struggle to find fidelity and redemption in a world plagued by human malfeasance, which includes infecting them with canine flu and trying to replace them with robot dogs. So much of what we see at the movies today is old wine in new bottles, but because it tells a most original story in a most unique way, "Isle of Dogs" deserves to take home the trophy for best animated feature.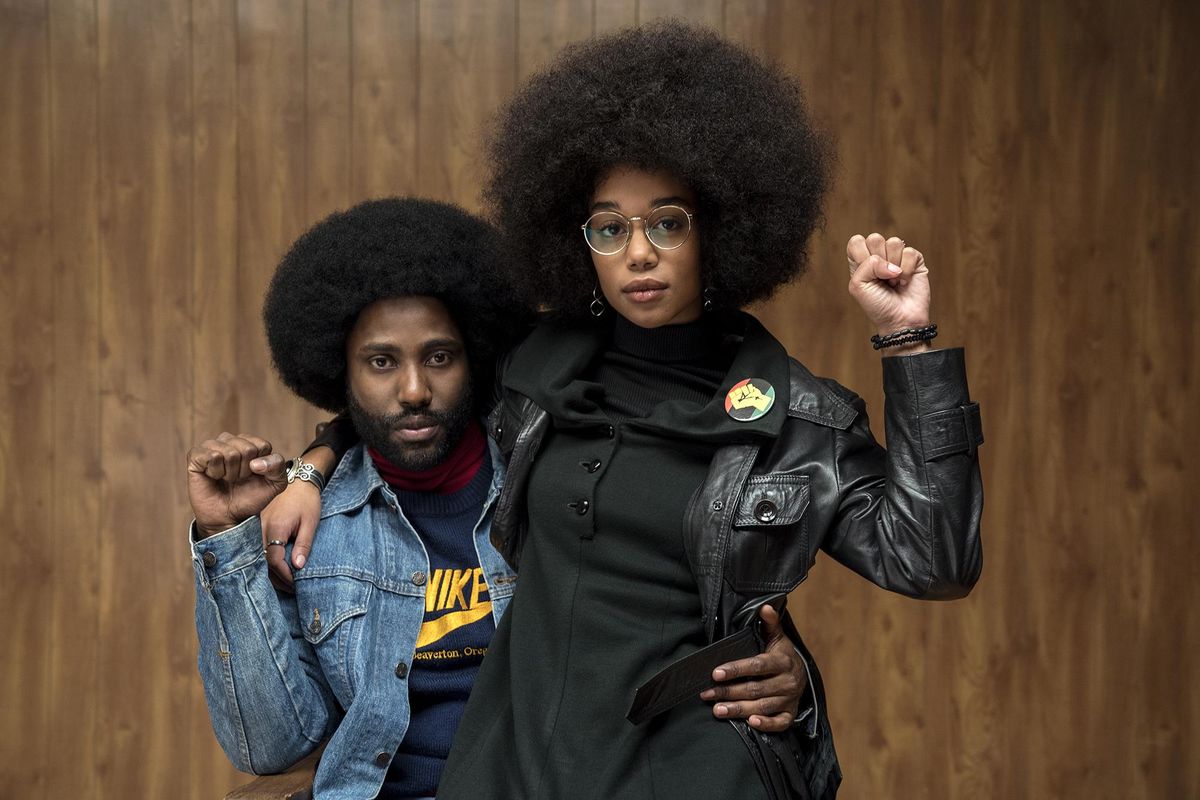 Best Director
Alfonso Cuarón, 'Roma'
Dan Webster is co-host of "Movies 101" on Spokane Public Radio, a retired staff writer for The Spokesman-Review and a correspondent for spokane7.com.
Few filmmakers are as comfortable working in different genres as is Alfonso Cuarón. Even fewer have proven to be as adept as he is at moving from one genre to the next.
The Mexican-born writer-director has given us the small, coming-of-age film ("Y Tu Mama También"), a dystopian science-fiction study ("Children of Men"), big-budget action adventure ("Gravity"), adaptations of literary classics ("Great Expectations," "A Little Princess") and even one of the most critically acclaimed entries in the "Harry Potter" series ("Harry Potter and the Prisoner of Azkaban").
In each project, though, Cuarón has remained an artist, concerned with the full range of the human experience. In "Y Tu Mama También," for example, he not only explores the gradual maturation of two young men, but he immerses us in the desperate quest of the woman they meet, all of it playing out against a backdrop that reflects the cultural concerns of his home country.
Those concerns are also at the heart of "Roma," the film Cuarón wrote and directed and that reflects his own childhood memories. Nominated for 10 Oscars, including Best Director and Best Picture, "Roma" is pure cinema at its best – and pure Cuarón at his finest.
Best Picture
'Black Panther'
Brian C. Baer is the author of "Bad Publicity" and "How He-Man Mastered the Universe: Toy To Television To The Big Screen."
Wakanda forever!
Ryan Coogler's Afro-futurist epic is a shoo-in for the best costume and best production design awards, but I'd wager that it deserves the top prize as well. "Black Panther" was the biggest box office juggernaut of 2018, and more importantly, it impacted pop culture by showcasing a diverse, inclusive and empowering cast of characters.
The plot itself is far from light – the personal journeys of King T'Challa (Chadwick Boseman) and Erik "Killmonger" Stevens (Michael B. Jordan) are interwoven with thoughtful commentary on colonialism, the African diaspora and the dangers of idolizing both historical figures and fallen family members. "What do the people of privilege owe to an oppressed people half a world away?" is a surprising throughline for a superhero flick, but that surprise is what makes "Black Panther" stand out.
While it's great to see it nominated, it's also time for a well-crafted crowd-pleaser to win best picture over the standard arthouse, award-bait fare.
Best Director
Spike Lee, 'BlacKkKlansman'
Joseph Edwin Haeger, author of the novel "Learn to Swim," works as a copywriter and creative strategist at Seven2, a Spokane advertising and marketing firm.
Look, Spike Lee is an icon. It's wild that he has not received a directing nomination until this year. He made waves back in 1989 with "Do the Right Thing" and its portrayal of everyday racism on the streets of Brooklyn during the hottest day of the year. Then he went on to make films like "Malcolm X," "The 25th Hour," and "Clockers," but still no directing nomination. Full disclosure: I am of the mind that someone shouldn't win an Oscar based on their previous achievements. They should have a worthy film to justify their win (yay for "The Departed," boo for "Return of the King"). That's why I can say, with a clear conscience, Spike Lee deserves to win the best directing Oscar for "BlacKkKlansman." Lee hasn't lost his edge in the past three decades, and his newest movie is one of his best. He's telling a true story set in the 1970s about an undercover cop while paralleling our current political climate. Lee has always made politically driven movies – focusing on racism – but I can't say they all land with this level of force. It's remarkable he's preserved this passion and integrity throughout his filmmaking career.
Best Original Screenplay
Adam McKay, 'Vice'
Joseph Edwin Haeger was very enthusiastic about this project. He submitted two essays.
Adam McKay had the flu when he picked up a book about Dick Cheney and was immediately fascinated and compelled by this politician's far-reaching legacy. What makes the screenplay for "Vice" so impressive – and deserving of the Oscar for best original screenplay – is McKay didn't base it on a single book or article. It was up to McKay to do the extensive research and find the narrative flow. He had to build the framework to hold this slice of history while also developing an emotional core for a man who wanted power, but not attention. Thanks to the compiled work of journalists, the movie is based in fact, but during the more personal moments in Cheney's life McKay had to speculate. He was upfront about his the blind spots (like the brilliant Shakespearean moment), and because of this honesty he was able to protect the movie's credibility. "Vice" goes beyond being a movie about the infamous vice president; it becomes an odyssey about American politics. McKay was able to harness this genre-hopping movie into something larger than itself, going from drama, to dark tragedy, to absurdity all within a couple hours. And it all started on the page.
Best Actress
Glenn Close, 'The Wife'
Barbara Williamson is an English professor at Spokane Falls Community College.
A perennial debate around Oscar time is whether the award should honor a single performance, as it is supposed to do, or pay homage to bodies of work, as it often does. This year, we don't have to decide because always-the-bridesmaid, never-the-bride Glenn Close earned her seventh nomination, this time for Best Actress, for "The Wife." Playing the repressed wife of a Nobel Prize winning author, Close has reached the pinnacle of her powers. She offers a master class in acting, using her body and her facial expressions to tell the story of a wife whose talent is buried under the ambitions of her striving husband. This isn't a flashy performance a la Olivia Colman in "The Favourite"; rather, it is a quiet, heartbreaking mediation on the costs of loyalty. When Close wins this Oscar, it will of course validate her body of work, but the award will be well-earned by this single, stunning performance.
Best Picture
'Roma'
Drew Ayres is an assistant professor of theater and film at Eastern Washington University.
"Roma," Alfonso Cuarón's hauntingly personal account of his childhood experiences in Mexico City, is a breathtaking spectacle of cinematic achievement, and it deserves to win Academy Awards in the best picture, foreign language film, cinematography, and directing categories. With "Roma," Cuarón (who also wrote, shot, and edited the film) has painstakingly crafted a love letter and tribute to his childhood nanny/housekeeper, Cleo (played by first-time actor Yalitza Aparicio and based on Cuarón's real-life nanny, Libo Rodríguez). Style tells much of the story of "Roma," which unfolds in an episodic narrative that mimics the fragmentation of childhood memories. Shot in stunningly beautiful black-and-white digital photography, "Roma" borrows heavily from the aesthetic style of post-World War II Italian neorealist filmmakers, with a dash of Federico Fellini's surrealism sprinkled throughout. Cuarón weaves issues such as marital infidelity, class differences, ethnic conflict and politics throughout the film, never quite settling on a single topic but instead viewing the story through the limited perspective of Cleo's experiences. "Roma" is a masterwork of cinema, a film that takes the stylistic techniques of neorealism, blends them with personal reflection and embraces digital photography and sound design to create a profoundly sensitive work of art that will surely endure well past the frenzy of the current awards season.
Best Original Screenplay
Paul Schrader, 'First Reformed'
Sean Axmaker is a Seattle film critic and writer. His Stream on Demand column appears weekly in The Spokesman-Review.
At the age of 72, filmmaker Paul Schrader received the first Oscar nomination of his 45-year career for his spare, evocative original screenplay to "First Reformed." This is the artist who wrote "Taxi Driver," "Raging Bull," and "The Last Temptation of Christ" for Martin Scorsese and wrote and directed "Affliction," all Oscar winners or nominees … but never for Schrader. That alone is reason enough to finally acknowledge him with an Academy Award, but "First Reformed" is a culmination of the primal themes of his greatest films in an austere script that resonates with passion, anxiety and mystery. He tells a story of one man's struggle to hold onto his faith in the face of the greed and violence of humanity and his search for grace and spiritual meaning in the material world of 21st century America, where religion is big business, pollution poisons the planet, and individuals feel increasingly powerless in their own lives. It makes the film both timely and timeless and it's all rooted in that provocative script.
---