Spokane Public Schools takes imaginative approach to new middle school designs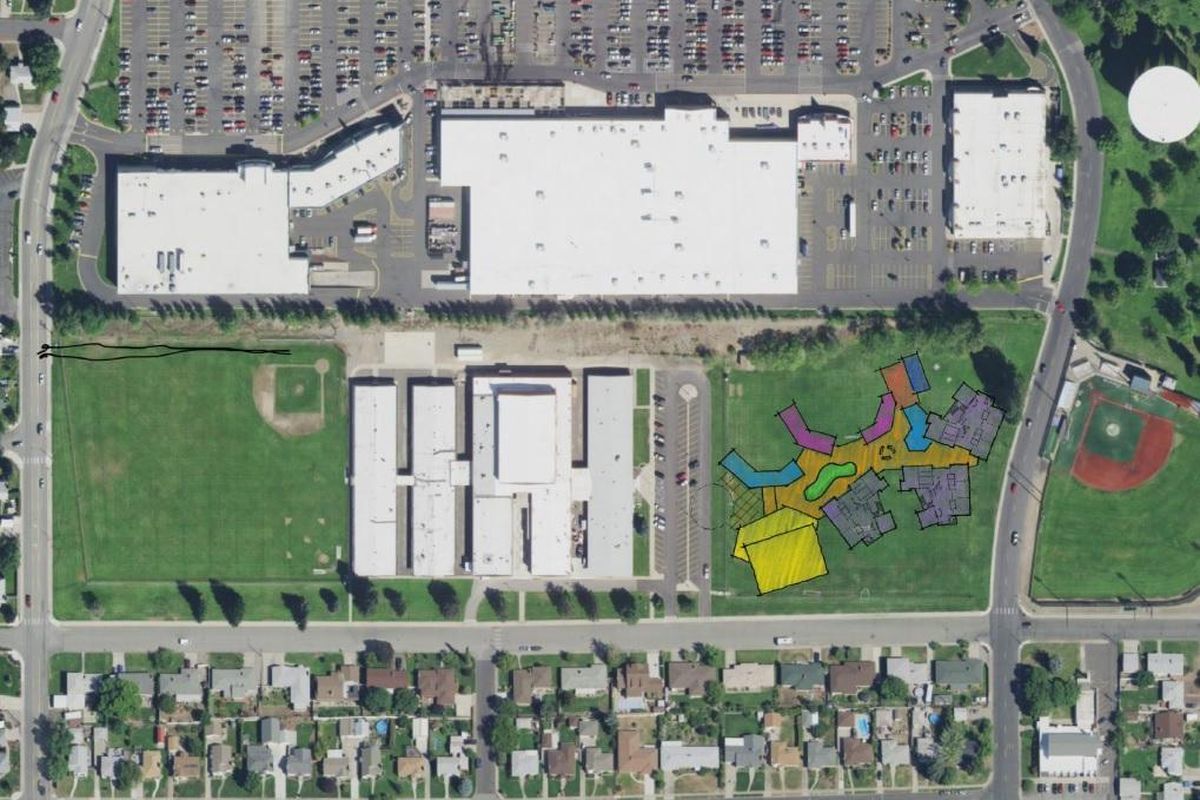 Five years from now, expect to see a bigger budget for window cleaners at Spokane Public Schools.
The vision for middle schools took flight this week, and it's a transparent process – fittingly with a lot of interior glass.
As Glover Middle School Principal Mark Lund told a gathering of educators, architects and citizens Thursday afternoon, education is about possibilities.
"We ask our elective teachers to sell these programs and then we put them behind walls," Lund said. "Now maybe kids can see what's happening in that choir room."
The occasion was the final day of the Spokane Design Summit for New Middle Schools, held at the district's downtown offices. The goal was to stretch the imaginations of the participants toward the design and construction of six new middle schools.
Likening that imagination to a rubber band, moderators tasked a trio of teams to stretch their minds – "and rip the doors off the current model," Lund said during Thursday's session.
"This is a once-in-a-lifetime opportunity to serve our community," Lund said.
The summit comes three months after the passage of what some consider a once-in-a-lifetime capital bond. The $495 million bond was made possible by the McCleary court decision, which shifted more of the burden for basic education to the state.
Given a chance to make a substantial investment in public education – and save on their property tax bill at the same time – voters gave 69 percent approval of the bond.
Most of the money, about $360 million, is earmarked for three new middle schools and replacements for three others – Glover, Shaw and Sacajawea – that date from the late 1950s.
Principals from all three schools took leading roles in Thursday's discussion and unveiling of ideas for each school.
The groups were inspired and led by designers from around the country.
The Glover group took traditional learning terms and renamed them. They hope educators and students will "connect, welcome, serve, explore, move, perform, create and play."
To help them do that, their design for the new Glover would serve those goals, with open-study areas, multilevel libraries and a "wellness center" that would be much more than a gymnasium. It resembles the new facility at the renovated Jefferson Elementary School on the South Hill.
The Sacajawea team, led by Principal Jeremy Ochse, hoped to create a "community of discovery," centered on a "Community Engagement Zone" that resembles a hotel lounge. Classrooms have been redesignated as "neighborhoods," with some students seated at tables instead of individual desks.
A new gymnasium would be much more than that, Ochse said. "We want to have a place where the community is embedded."
The Shaw group, said Principal Jon Swett, hopes the new school will "educate the whole family" and offer multiple layers to the Hillyard community. Panel members also hope to honor the school's cultural diversity.
A large, brightly lit entryway is expected to create a "sense of ownership" when students walk in the door.
Shaw could include a commons area "that's more than a cafeteria," with "caves, nooks, levels and stages" throughout the building.
All three groups envisioned brighter, wider halls, less-traditional learning spaces and more interior glass.
Following the presentations, some participants and audience members looked forward to the rest of the process.
"I may not like all the window cleaning that's coming my way, but I'm excited," one teacher said.
Next up in the process is the preparation of a final report from the forum and design standards for the new schools, selection of architects, design, construction and completion of projects according to the schedule approved last month by the district board of directors.
All of that outside-the-box thinking is constrained by budgets, timelines, safety and legal considerations that may unstretch that rubber band of imagination.
Lund hopes not.
"We all know there will be a million reasons why certain things can't be done," he said. "We have a chance to build a great school that will last 80 to 100 years."
---