They came, they sawed, they conquered winter blues at outdoors expo Isabelle Williams, 5, hung on a crosscut saw as her parents pushed it back and forth. After a minute of hard work, a 2-inch round of white fir fell onto the concrete floor.
Then, a volunteer explained how to count the rings of the tree to determine its age. Isabelle accepted the ring-counting challenge and determined the tree was 18 years old.
"She's been entertained the whole time," said her mother, Amber Williams, of Spokane.
Williams and her husband, Brent, were among more than 5,000 people seeking respite from the great indoors who headed downtown to the Great Outdoors & Bike Expo at the Spokane Convention Center on Saturday and Sunday.
The Williams family plans to go to Priest Lake when the weather permits. They enjoy biking, hiking and camping.
"I like to go swimming," Isabelle said.
It was the family's second year in a row of stopping by the expo. The crosscut saw held Isabelle's attention but also carried an educational component. The saw – and 5-foot-long white fir log – were on display at a booth run by the Idaho Trail Association, which maintains trails.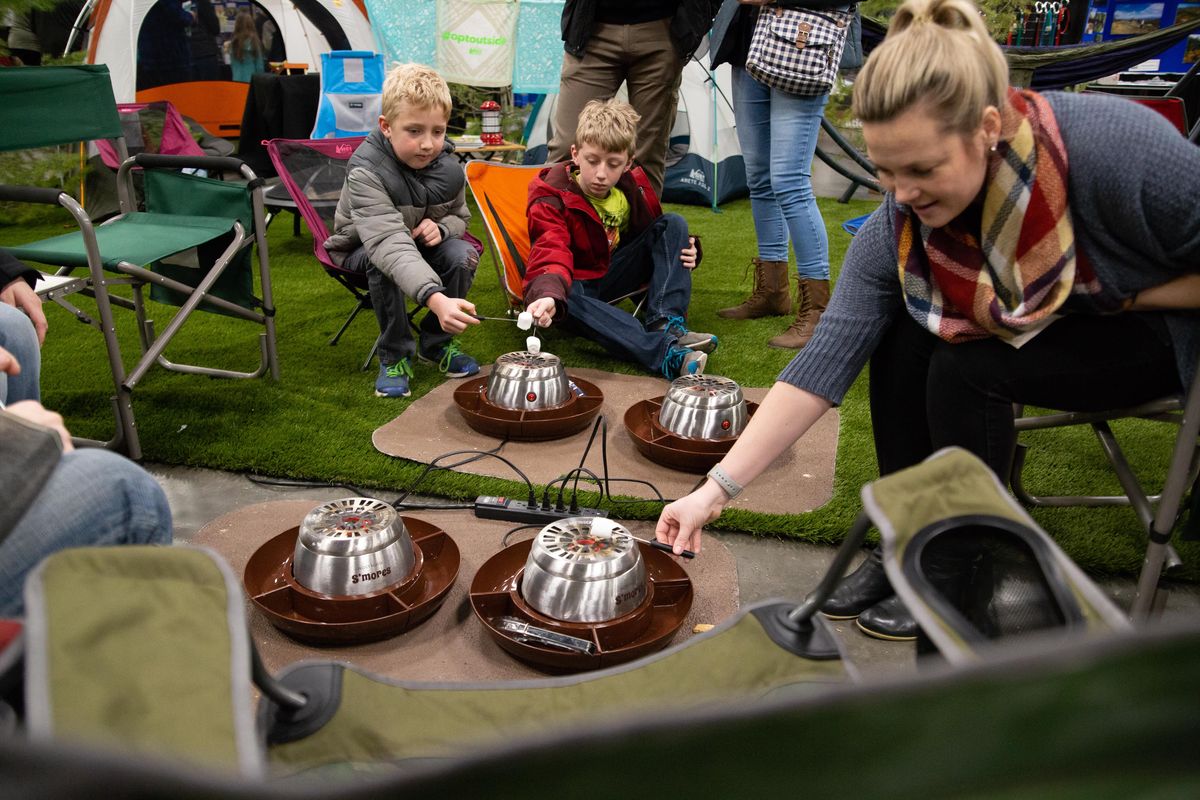 The association is seeking volunteers to carry out some of the trail upkeep because federal agencies cannot maintain all of the trails in the wilderness, association organizers said. The group doesn't use chainsaws because they are loud and disruptive.
Last year the trail association saw more than 260 volunteers take on 83 trail projects. The log on display came from Tom and Judy Dabrowski's farm. They are members of the association hoping to raise interest in their cause.
The expo, which ended Sunday, had about a 20 percent higher turnout than last year, said Derrick Knowles, event organizer and co-owner of Out There Monthly magazine.
The event featured clinics and activities, including a dog fashion show and s'mores with lawn chairs around a simulated fire pit. Conservation groups, outdoor gear retailers and government agencies – not just vendors – showed up for an event that was part sales, part educational.
And if winter fatigue is a problem, the expo had a little of everything to kick off those summer dreams.
"It's just a room full of experts," Knowles said.
Bicycle vendors were out in force at the expo, not just with bicycles, but the latest accessories to encourage riding. Brice Erickson, owner of B&L Bicycles in Pullman, sells bicycle seats tailored specifically for the rider.
"You can buy a bike, but if it hurts, you're not going to ride it," he said.
To make the point about comfort, his booth showcased a high-tech device similar in looks to a stationary bike, but with pressure sensors on the seat. It is designed to adjust how rider and bike move together.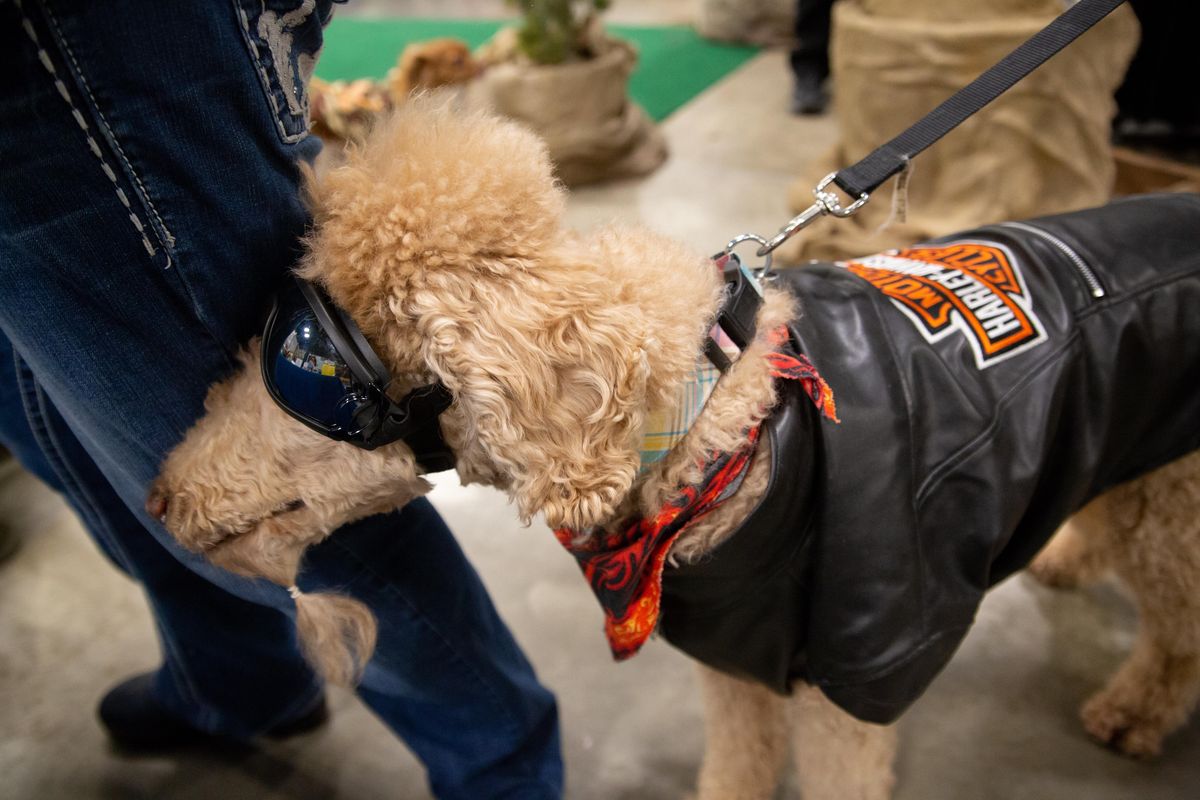 Although the expo is over for this year, a similar event, known as Spokatopia, is planned for mid-July. Knowles said that event focuses on helping people try different activities for the first time.
Soaking up the last of the expo midmorning on Sunday, Heather Dresback and her son, Keel, 3, sat in lawn chairs and enjoyed s'mores over a little heater.
They love to go camping, especially at Sullivan Lake, and the expo helped them look forward to their future adventures.
"Any excuse to think about summer is great," Dresback said.
---