News > Religion
Faith and Values: When good isn't good enough
Mon., Feb. 25, 2019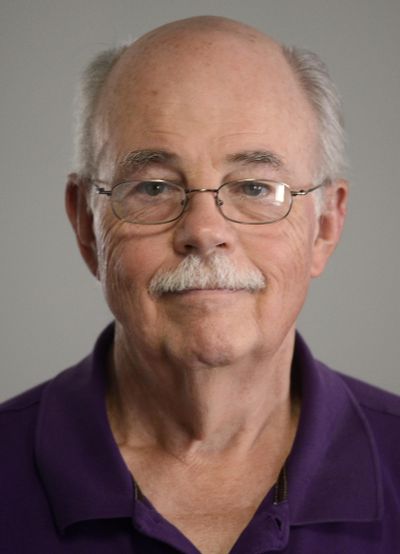 This conversation happened almost 46 years ago, but my memory is clear. I had just moved to a new congregation two weeks before. An older man and his adult daughter were in worship that Sunday. Afterward, he identified himself as a visitor from the Seattle area.
He invited me to call on him at his lake vacation home the next day because he had an important question for me. He was a very successful businessman, so his question almost surprised me.
As we were receiving the offering at worship the day before, his daughter asked if he had any cash. He only had a $20 bill, so he put it in the offering plate. His question? Would God give him credit for the $20, or would his daughter get credit for $10, and him for $10?
Honestly, I stifled my impulse to laugh at his question. It sounded ridiculous to me. But I calmly shared what I thought even back in 1973: I was confident that God didn't keep track of people's good deeds in the same way that businesses track debit and credit accounts.
I don't think he liked my nonbusiness answer. We never saw him again in worship. But I thought about that businessman as I read the story this week in Luke 18:18-25 about the rich ruler's conversation with Jesus. "Good teacher, what must I do to inherit eternal life?"
After describing only God as "good," Jesus asked the man if he had kept the behavior-based commandments (no adultery, murder, stealing, lying, plus honoring his parents). "Since my youth," the man promised. But his riches told Jesus he had trouble with worshiping only God.
Riches were getting in the way of that commandment – as it appears they did with the vacationing businessman I mentioned earlier. Both rich men seemed stuck on their limited views of what "being good" in the religious sense was all about. Would their good be good enough?
Everywhere I look in the Bible, I see God has a decided bias toward the poor. It's not that being poor is such a wonderful moral virtue. But when Jesus speaks about "blessed be the poor in spirit …," he knows goodness has everything to do with the humility to receive and give love.
Maybe people who have less to protect have more capacity to love, to "do good" for the most honorable and most loving reasons. We who have more goods, more "reputation" to protect, are prone to stumble over our egos and "do good" for manipulative reasons, for appearance reasons.
Our efforts to do good, to be good in our limited understanding of that word, create a kind of spiritual myopia that limits our forward vision. We can't easily see our version of "good" isn't good enough in God's grace-centered economy.
Jesus declared that "no one is good but God alone." Jesus knew all persons (including him … gasp!) let our egos limit our vision of what we are capable of doing, of who we are capable of becoming.
"How hard it is for the rich to enter the Kingdom of God," Jesus told him. That seemed less a rule than an astute, behavioral observation. Likewise, the Kingdom of God wasn't reserved only for after death. For Jesus, that Kingdom began right now, right here. Being good, doing good, is a daily opportunity.
But that opportunity has less to do with what we have materially, and so much more whether we can receive God's grace and love deep inside of us. When we receive it thankfully, "good enough" is no longer our goal.
The Rev. Paul Graves, a Sandpoint resident and retired United Methodist minister, can be contacted at welhouse@nctv.com.
Local journalism is essential.
Give directly to The Spokesman-Review's Northwest Passages community forums series -- which helps to offset the costs of several reporter and editor positions at the newspaper -- by using the easy options below. Gifts processed in this system are not tax deductible, but are predominately used to help meet the local financial requirements needed to receive national matching-grant funds.
Subscribe to the Coronavirus newsletter
Get the day's latest Coronavirus news delivered to your inbox by subscribing to our newsletter.
---