Grip on Sports: After a loaded weekend, we need to take a breath and regroup on Mondays A GRIP ON SPORTS • It's Tuesday. Let's get right to it. Read on.
••••••••••
• You know that old saying nothing good happens after midnight (or 1 a.m., or 2 a.m., depending on your mother's point-of-view)? The same could be said of Mondays.
Look, I'm no anti-Mondite, but the day seems bereft of happiness. Or action. Heck, even Monday Night Football lost its luster years ago.
The day is just, well, boring.
Which brings us to Tuesday morning – with a little m, unlike the store with the coupons.
When Monday is boring, then so is Tuesday morning at the Grip on Sports column. And yesterday was boring.
What happened that was newsworthy?
The Zags were ranked No. 1 in the nation, you say? Big deal. They've been ranked No. 1 so often it seems a little odd when they are third or fourth.
Whitworth, despite winning 21 regular-season games, was excluded from the NCAA Division III playoffs for the first time in 13 years? Big deal. The NCAA has never given the Pirates the benefit of the doubt in anything.
Eastern Washington hired Central Washington's head football coach as its offensive coordinator? News flash. The Wildcats have been good for years and another Eastern coaching legend, Beau Baldwin, once was the CWU head coach.
The West Coast Conference named Josh Perkins its player of the week? Of course it did. Perkins not only set a school career record for assists during the Zags' Thursday night win, he was on fire against BYU in the Saturday blowout. He deserved it.
OK, that one is somewhat newsworthy. Someone deserving an award and actually receiving it. But on a Wednesday or a Thursday, it would have been about 28th on the newsworthy list.
On a Monday? It's a big deal.
• There was something truly newsworthy coming out of yesterday. It seems the Feds have informed Arizona coach Sean Miller he will be subpoenaed for the basketball corruption trial. That's not good. Not for him, not for the school.
Imagine a prosecutor has proof of an NCAA violation that has yet to be reported. And he asks Miller about it, under oath. Does the coach admit to it, and risk losing his multi-million dollar paycheck? Or does he deny it and risk going to jail?
Not a good choice.
•••
Gonzaga: We mentioned much of yesterday's news above, but we really do need to pass along the links to the real stories. Jim Meehan has the poll news, along with other interesting tidbits from the men's basketball team. And Theo Lawson explains why he voted for Gonzaga atop his poll submission. … Jim joined Larry Weir as usual yesterday and they talked all things GU on the Press Box pod. … On the women's side, the Bulldogs keep winning but their strength of schedule keeps falling. That doesn't bode well for its NCAA seeding, as Jim Allen tells us. … Around the WCC, BYU is getting some outside contributions from a new source.
WSU: Around the Pac-12, my favorite story of the day may be this one from Jon Wilner. It's about a far-fetched proposal concerning the Pac-12 and Big 12. Hopefully, parts of it won't be so far-fetched in the future. … Now that the conference is reviewing football officiating, should it do the same with basketball? … Speaking of hoops, it looks as if Washington will have the Pac-12's Player of the Year. … The Huskies were ranked this week. … Oregon isn't on the NCAA bubble. The Ducks are on the NIT bubble. … Colorado, like many conference schools, is hoping for redemption at the Pac-12 tourney. … Arizona is another of those schools. … On the football field, Arizona State unveiled a new facility as spring practice wound down. … Former Oregon State coach Gary Andersen's tenure in Corvallis ended oddly. Now the players call Jonathan Smith coach. … Graham Harrell, one of Mike Leach's former quarterbacks and once a member of the WSU staff, will be directing USC's offense this season.
EWU: It's not 100 percent written in stone yet (there are some procedural items that must be finished), but Ian Shoemaker will be the Eagles' new offensive coordinator.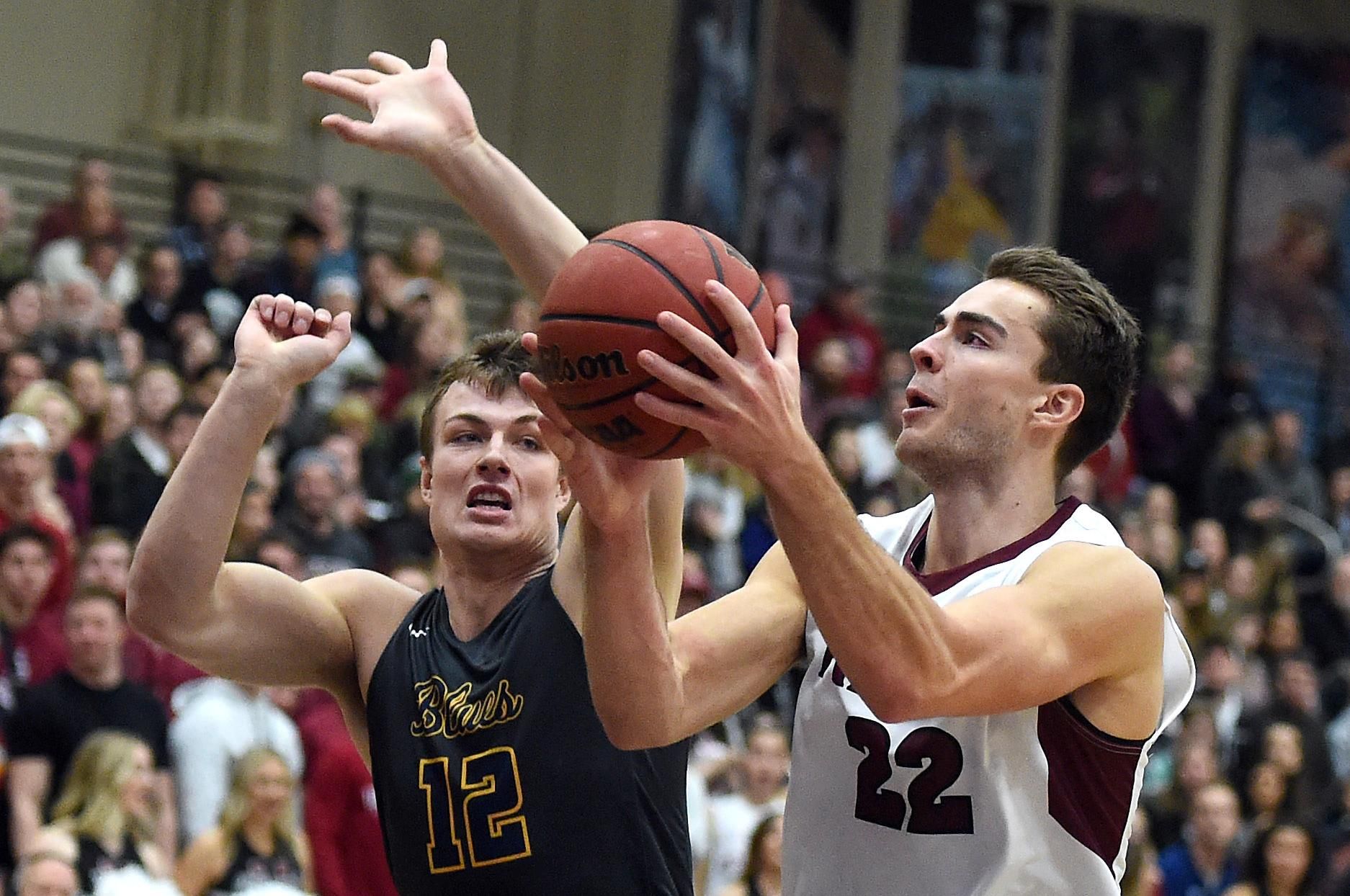 Whitworth: The Pirates were the only team ranked the Division III Top 25 not to be invited to the dance, which may speak more to their location than anything else. After losing three times to second-ranked Whitman, the NCAA may have wanted to give someone else a shot at the Blues. And sending Whitworth somewhere else would be out of character. Dan Thompson has more in this story.
Mariners: The M's newest Japanese import took the mound yesterday for the first time and did some things that impressed folks. … A couple of the home runs impressed me when I saw them.
Seahawks: The scouting combine is coming up and there are a lot of players to watch.
•••       
• Did you happen to see the video of Doc Rivers calling time out last night to honor Dirk Nowitzki? He called him the greatest of all time. I'm trying to figure out what that refers to. Greatest-of-all-time power forward, maybe, though Tim Duncan and others might disagree. But it got me to thinking. Maybe everyone is the GOAT at something. Me? Doughnut eating, maybe. I'm pretty sure the Homer-in-Hell Simpsons' episode was modeled after me. How about you? What are you the greatest of all time in? … By the way, I was being a little sarcastic about Gonzaga and the No. 1 ranking. It still amazes me some every time. Until later …
---