More than 7,000 have already signed up for Bloomsday 2019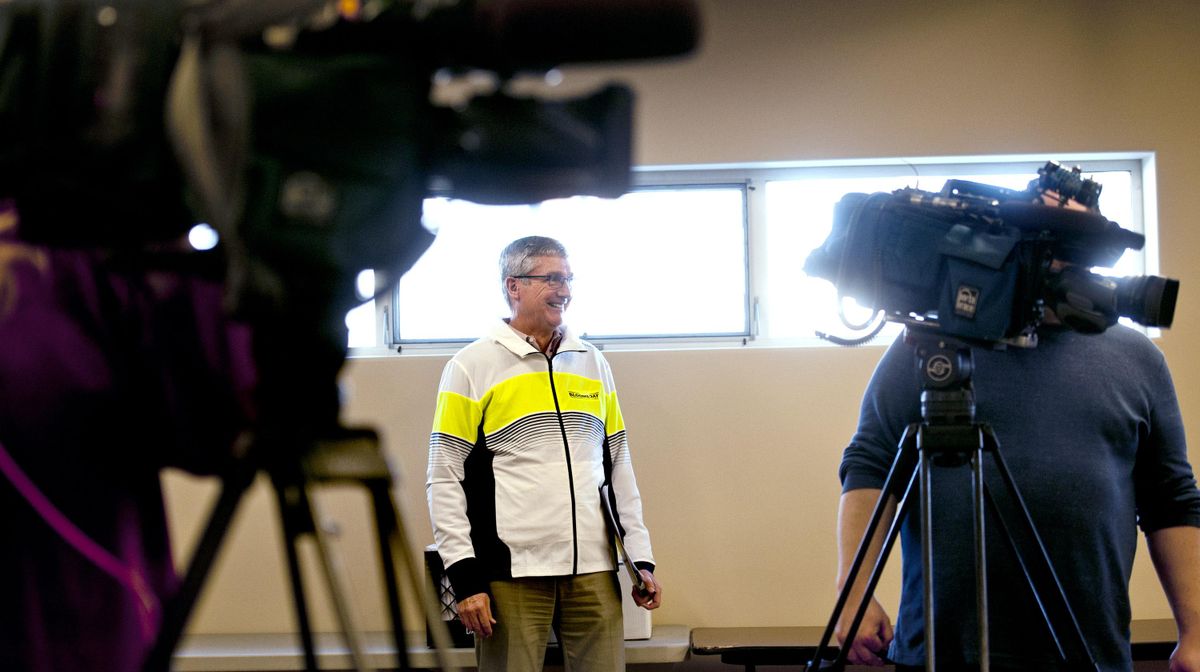 Thousands of people have already signed up for the three Bloomsday runs this year, which will be Bloomsday founder Don Kardong's last year leading the organization.
The Lilac Bloomsday Association is honoring the long-time run director with an ice cream flavor inspired by one of his quotes, "Without ice cream, there would be darkness and chaos." The huckleberry chocolate swirl ice cream, called Darkness & Chaos, will be sold in April and May at Sweet Peaks Ice Cream in downtown Spokane.
"Don's got a lot of things named after him over the years," Bloomsday President Mark Starr said. "He's made quite the impact on Spokane."
Jon Neill, director of the recently restarted Junior Bloomsday run, said hundreds of children have already signed up to participate, which will include children from third grade to seventh grade. He anticipates more children will sign up once the Fit 4 Bloomsday program starts in March.
Around 7,000 people have already signed up for Bloomsday online and a few hundred children were signed up for the Marmot March, a run for children in third grade or younger. Kardong said sign-up is about the same level it usually is for this time of year, with most people now signing up online to run.
Kardong said this year's run will feature two more places where participants times are recorded. Participants looking for more feedback, or friends or family who would like to track their athlete live, will be able to see their time at the start, finish, bottom and top of Doomsday Hill, as well as the 5k- and 1-mile mark.
Bloomsday will also be the culminating race for the Professional Road Running Organization, where champions will compete for a $10,000 prize.
The organization will also partner with Second Harvest food bank. Julie Humphreys, community relations manager for Second Harvest, said the two were partnering to encourage a healthy, nutritious diet as well as physical fitness. Participants can donate when they sign up for the run.
The Bloomsday run is May 5.
Junior Bloomsday will be April 20 and the Marmot March will be May 4.
---