A&E > Books
Book Notes: Sharma Shields' 'The Cassandra' is building buzz
Sun., Jan. 6, 2019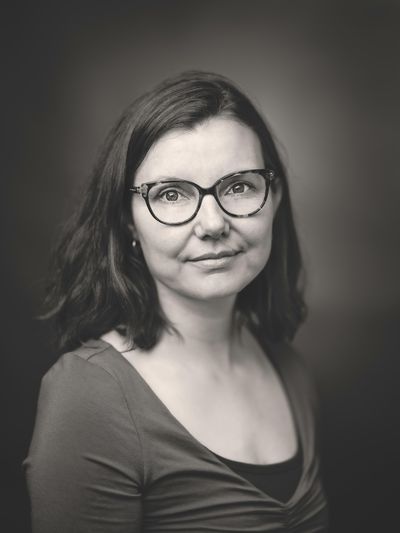 We're about five weeks away from the release of "The Cassandra," the latest novel from Spokane writer Sharma Shields. Already, the book is garnering kind words and big buzz.
In Greek mythology, Cassandra was a princess of Troy who was cursed to utter prophecies that no one believed. In "The Cassandra," Shields' Cassandra is Mildred, a clairvoyant 18-year-old from the sticks who gets a job as a secretary at the Hanford Research Center during World War II.
In a starred review for Booklist, Donna Seaman wrote, "Shields verges on overkill but offers satirically comedic scenes and satisfyingly venomous takedowns of the patriarchy, welcome flashes of light in this otherwise harrowing dive into the darkest depths of hubris and apocalyptic destruction. A uniquely audacious approach to the nuclear nightmare."
Publisher's Weekly praised Shields' "plucky, charismatic narrator and vivid scenes incorporating the history of a real WWII facility," as the "novel digs into the destructive arrogance of war."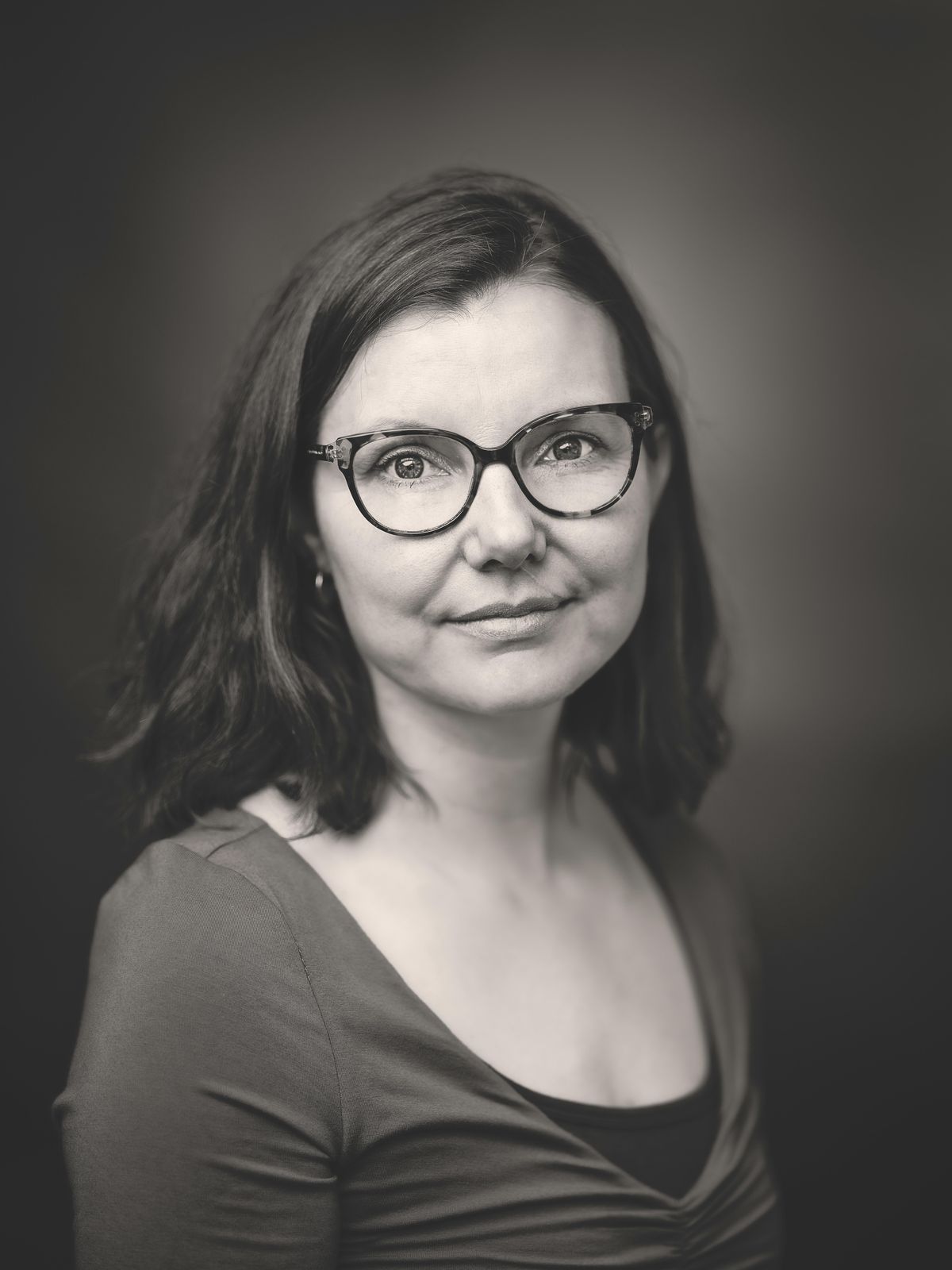 (Rajah Bose)
The Washington Independent Review of Books named it one of "16 Fiction Releases to Watch For," and the Huffington Post declared it one of "61 Books We're Looking Forward to Reading in 2019." Meanwhile, BookBub included "The Cassandra" on its "21 of the Best Historical Fiction Novels Coming This Winter" list, along with Anuradha Roy's "All the Lives We Never Lived" and by Anuradha Roy and Marlon James' "Black Leopard Red Wolf."
"The Cassandra" is Shields' follow-up to her 2015 book, "The Sasquatch Hunter's Almanac," which won the Washington State Book Award for fiction. It comes out Feb. 13 from Henry Holt and Co.
Shields will talk about her new book in conversation with librarian and author Nancy Pearl at a gathering of the Northwest Passages Book Club on March 13. Proceeds from the event will benefit the Friends of the Spokane County Library. Look for tickets in the coming weeks at www.spokesman.com/northwest-passages.
Two authors, one roof
Shields' husband, writer and teacher Simeon Mills, will see his debut novel, "The Obsoletes," released into the wild by Skybound Books on May 14. The story is a coming-of-age tale set in Michigan in the 1990s centering on two teenage robots as they deal with typical teenage stuff – high school, basketball and, crucially, blending in.
"The Obsoletes" was one of the first three projects announced for Skybound, which is a joint project of comic book publisher Skybound Entertainment and Simon & Schuster's Atria imprint
Spokesman-Review readers may be familiar with Mills' work, as his story "Lakes" was featured in the annual Summer Stories series. In that piece, Mills also explored the world of robots.
"The Obsoletes" is now available for pre-sale at Amazon.
Poetry from Caraway
Thom Caraway, the former Spokane poet laureate, has released a new collection of poetry.
He describes the collection this way: " 'What the Sky Lacks' investigates the similarities and differences of disparate places. Between the cold, flat plains of North Dakota and the foothills and rivers of the inland northwest, these poems explore the dynamics of habitation: what it takes to live in a place, to be in a place, and to be from a place."
The book, from Korrektiv Press, was released on Dec. 27. It's available on Amazon, and in a Facebook post, Caraway indicated it will be available soon in bookshops. Caraway teaches creative writing, editing, and book design at Whitworth University, edits the literary journal Rock&Sling, and runs the indie publisher Sage Hill Press. His previous collection was the 2007 chapbook "A Visitor's Guide to North Dakota."
Poetry from Lindholdt
Paul Lindholdt has a poetry collection out as well. "Making Landfall," from Encircle Publications, features 45 persona poems – in which a character, rather than the poet, is the speaker of a poem – set on American frontiers.
Lindholdt is a professor at Eastern Washington University, and has had poetry published in the Chicago Review, Poetry Northwest and the Southern Humanities Review. His 2011 collection of essays, "In Earshot of Water: Notes From the Columbia Plateau," won a Washington State Book Award for biography/memoir. Just last year, he edited "The Spokane River," an anthology of essays, poetry, journalism and science that seeks to tell the story of the 111-mile waterway as it flows from Lake Coeur d'Alene to Lake Roosevelt and the Columbia River.
Coming to Auntie's
New York Times bestselling author Delia Owens will read from her breakthrough fiction debut "Where the Crawdads Sing" with Spokane fans next month at the Spokane Public Library in downtown, in an event co-presented by Auntie's Bookstore.
Owens is an acclaimed nonfiction writer who, with her husband, Mark, crafted three best-sellers about her life as a wildlife scientist in Africa, "Cry of the Kalahari," "The Eye of the Elephant," and "Secrets of the Savanna." In "Crawdads," her debut novel, she tells the story of a murder, and of the Kya Clark, known as the "Marsh Girl," who has survived on her own in the wild for years.
The New York Times called it a "painfully beautiful first novel that is at once a murder mystery, a coming-of-age narrative and a celebration of nature," and Reese Witherspoon picked the book for her Hello Sunshine Book Club.
Owens, who lives in North Idaho, will be introduced by Spokane poet Ellen Welcker. This ticketed event will being at 8 p.m. Feb. 13.
Tickets are available for those who buy a copy "Where the Crawdads Sing" from Auntie's Bookstore in store, over the phone, or via the following link: https://bit.ly/2zndcaR
Tickets are also available by paying a $5 RSVP fee for readers who already own this book. RSVP fees can be paid in store, over the phone, or via the following link: https://bit.ly/2OZ0xjp.
For more information, call (509) (509) 838-0206 or visit www.auntiesbooks.com.
EWU Visiting Writers
The Eastern Washington University author series continues on Jan. 18 with an appearance by poet, essayist and novelist Bonnie Nadzam. Her novels include her acclaimed debut, "Lambs," 2016's "Lions" and the forthcoming "31."
Nadzam's talk will be at 7:30 p.m. at Spark Central, 1214 W. Summit Parkway, and is free. For details, visit https://getlitfestival.org/visiting-writers/.
Local journalism is essential.
Give directly to The Spokesman-Review's Northwest Passages community forums series -- which helps to offset the costs of several reporter and editor positions at the newspaper -- by using the easy options below. Gifts processed in this system are not tax deductible, but are predominately used to help meet the local financial requirements needed to receive national matching-grant funds.
Subscribe to the Spokane7 email newsletter
Get the day's top entertainment headlines delivered to your inbox every morning.
---