Mead teacher charged with sexual misconduct with student remains on payroll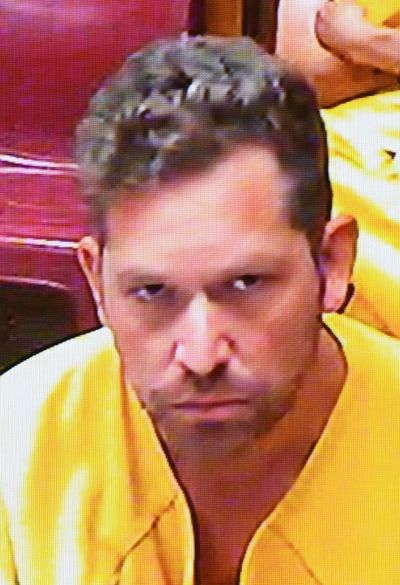 A Mead High School teacher, who is charged with felony sexual misconduct with one of his students, remains on the school district's payroll and likely will receive a full year's salary before his case goes to trial later this year.
Wesley G. Perez, 38, was placed on paid administrative leave in April after school officials received an anonymous letter detailing a relationship with a female student in his Spanish class.
Although the victim first denied the relationship, Spokane County Sheriff's detectives arrested and charged Perez in May with first-degree sexual misconduct with a minor and communication with a minor for immoral purposes, when she later acknowledged details of their alleged interactions. In her second interview, the girl included two drawings of the interior of Perez's home.
Detective Nathan Bohanek noted in court records "he observed many of the details included in (the girl's) drawing of Perez's house were found to be accurate." She factually described a "giant ruler" leaning against a wall and a bed with an iron head board among several details that could only be observed "through the basement into the guest bedroom."
While Perez was scheduled to go to trial last fall, Spokane County Superior Court Judge John Cooney on Dec. 21 delayed the trial until May 13.
According to a state salary database, Perez was paid a total salary of $52,652 for the 2017-18 school year.
Ralph Thayer, assistant superintendent for the Mead School District, confirmed that Perez remains on the payroll despite his felony charges.
"He has been on leave with pay since the allegations came forward," Thayer said. "We are still waiting additional records and documents from the court system. Until then, we are following due process."
Neither Perez's attorney, Brendan Kidd, nor Deputy Spokane County Prosecutor Kelly Fitzgerald returned phone calls Friday regarding the case.
Thayer explained that Perez has due process spelled out in the contract with the Mead Education Association. The document, however, doesn't appear to directly address how to proceed when a teacher is charged with crimes involving students.
"Law enforcement conducted their investigation," Thayer said. "We are privy to some of that information, but not all. We do have a request for public records pending. We haven't received those yet. That additional information will add to our investigation."
According to public records on file at the Spokane County Courthouse, Perez is alleged to have begun the relationship with his student during the 2016-17 school year when she was a sophomore. She met Perez at a "leadership camp" at Chewelah Peak where Perez was working as a chaperone. At one point, Perez told her "I don't want to let you go," according to court records.
They met again at school and exchanged phone numbers. "The defendant told her he had feelings for her and knew they were 'wrong' and he 'shouldn't have,' " Bohanek wrote in his report. Eventually, he began meeting with her once or twice a week, often in Perez's truck, for sex.
The student broke off the relationship in October 2017, but Perez persisted, according to court records, and reached out to her on Snapchat and invited her to his house.
"These meetings occurred on nights when her parents believed she was attending school-related functions and the defendant's wife was working as a nurse," Bohanek wrote.
Thayer said the Mead School District decided to keep paying Perez his full salary "based on the legal advice we've been given," despite the felony sex crime charges.
The attorney for the school district, Paul Clay, did not immediately return a phone message Friday seeking comment about the legal nature of Perez's employment status.
In July, Perez's wife signed a request of the court to allow her husband to have supervised access to the couple's three sons, who were 7, 4 and 11 months old.
Asked how Perez's employment could change once the school district receives its records request from the court, Thayer said: "Since this is a personnel matter, it just wouldn't be appropriate to go into that magnitude."
Spokane attorney Bob Dunn has been retained by the parents of the alleged victim. He declined to comment when asked about whether he agreed that Perez should continue to get paid while awaiting trial.
"I represent a young woman who has been traumatized beyond belief," Dunn said. "And the more (news coverage), the more it has it thrust in front of her that this guy is running around and not being held accountable for this crime. I want to do everything I can to prevent me becoming an incendiary for upsetting her more than she already is."
---